Stephen and Nina have persevered through addiction and homelessness. Now, they look to create a better future for their family.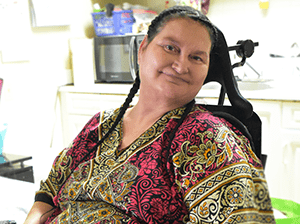 After she lost her husband and her housing and later became paralyzed, Father Joe's Villages was there to help Rebecca stay housed and off the streets through our permanent housing...
John and Joyce Veskerna have been supporters of Father Joe's Villages 1985. Learn why they trust Father Joe's Villages with their donations and how they encourage others to get involved...