Honoring 70 Years of Changing Lives
Help Father Joe's Villages raise $70,000 and gain 70 new Helping Hands monthly givers. An anonymous donor will donate a bonus of $25,000 if we reach our goal.
Each night in San Diego,
at least 7,600 men, women
and children feel invisible,
hopeless and alone.
Together,
we can change lives.
Your gift funds programs that restore hope
and change people's lives.
THERE ARE MANY
WAYS YOU CAN
CHANGE A LIFE.
Attend an Event,
Volunteer, Donate
Cash, Goods or Stock.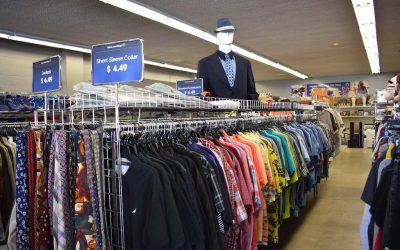 Charitable or non-profit organizations often run thrift shops to raise money to support their missions. Father Joe's Villages' thrift stores, for example, help fund critical programs helping neighbors leave homelessness behind. Donating to and shopping at thrift stores has a host of benefits and can support a good cause.
read more
NEVER MISS OUT
Sign up for email updates
and stay informed.
Thank you to our corporate partnerships.