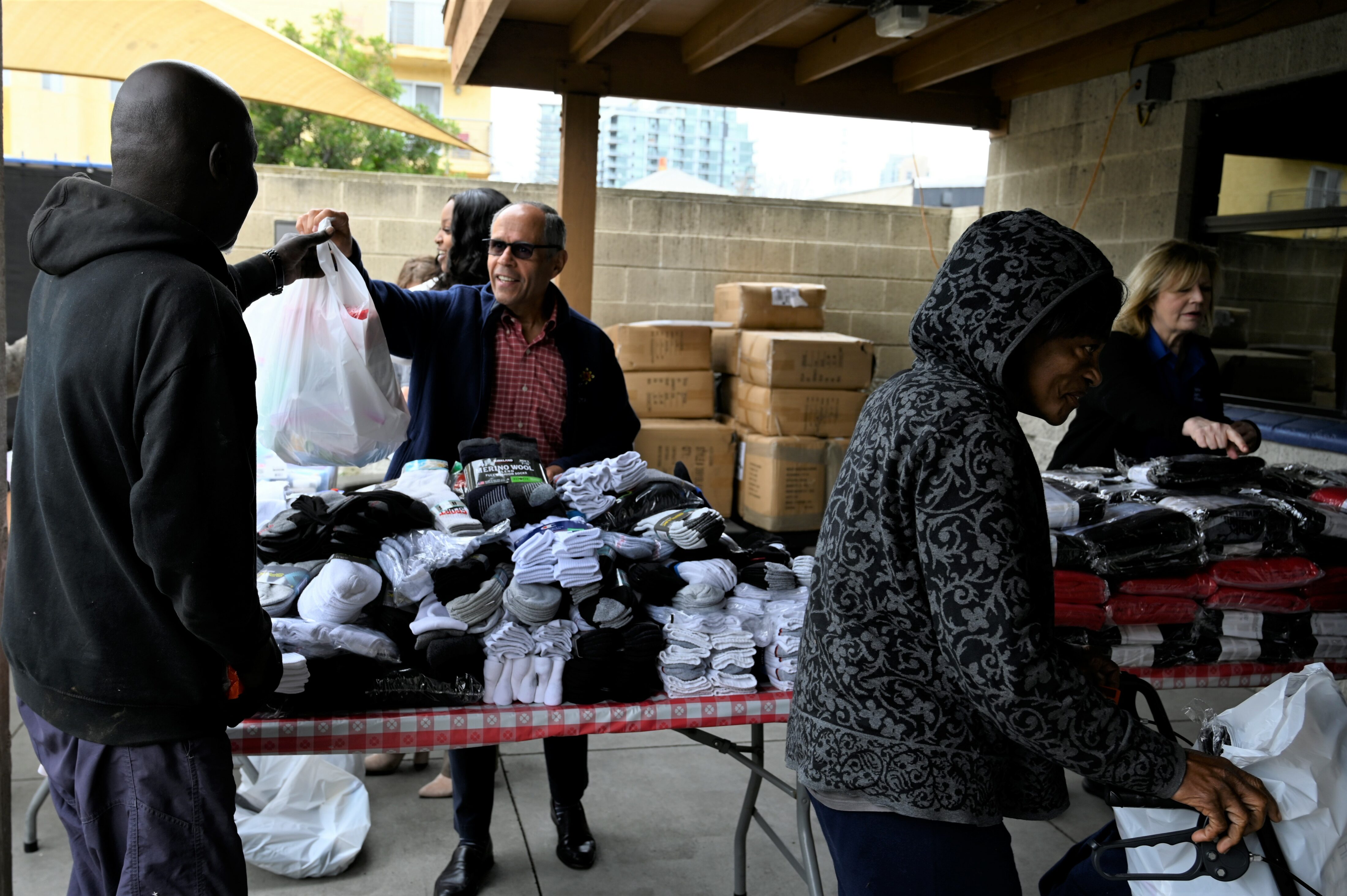 Written by President and CEO Deacon Jim Vargas. 
The root of American racism, slavery, runs deep within the very foundation of our country. To this day, even hundreds of years later, we see the echoes of our shameful past and the unfair burdens our country leaves upon those of us who are Black.
As CEO of Father Joe's Villages, I see firsthand how systemic racism leads to the barriers so many of our neighbors face: economic, social, health, educational and housing inequity. It goes beyond overt bias. Generations of unequal opportunity have left Black Americans less able to build the generational wealth that can protect our families from housing and financial instability.
The Regional Taskforce on Homelessness found that Black San Diegans make up 28% of the homeless population in our region, even though they only represent 5% of the overall population. This echoes across the country: 13% of Americans are Black but account for 37% of people and 49% of families who experience homelessness.
The barriers our clients have faced are familiar to my own family: I grew up in the Bronx in a mixed-race Puerto Rican family. I saw how my father, a Black man who had grown up in the historic slave settlement of Loíza, Puerto Rico, navigated life. He was a proud American and worked hard to create a life for himself and his family: even still, I knew things were not always easy for him. My own grandmother had even tried to deny his proposal to my mother because he was Black and she was white.
In my own life, I have directly experienced moments of overt discrimination that could have had life-altering impacts. I think back to shortly after my own wife and I had wed.
She, a white Puerto Rican, had found a lovely one-bedroom apartment. But on the day we were to sign the lease, when I came to meet the landlords for the first time, the looks of fear, distrust and judgment that the landlords, a married couple, carried stuck with me. We were notified that the apartment was no longer available.
We got the apartment only after I was able to convince our landlords to reconsider. But this is not the case for most. So many families, even to this day, are turned away from housing opportunities because of the color of their skin. With housing being a driving force of homelessness, is it not surprising that we see so many Black San Diegans affected?
If we wish to build a future where all can thrive, we must confront the reality of racism in America and the unique trauma it creates in our Black neighbors – trauma produced by racist glares, subtle discrimination and active prejudice. This reality and resulting trauma can make navigating out of homelessness more difficult than for our non-Black counterparts.
Providing trauma informed care, in part, involves acknowledging American racism and being intentional in how we respond to it. This is the first step in how, as providers, we can mitigate its historic harms.
Staff representation, training, and how we communicate policies can make a difference in people's lives. At Father Joe's Villages, we are proud our client-facing staff mirrors the demographic of the community we serve, and we have been engaging with equity consultants to evolve our policies and procedures. 
When focusing on client care, we meet our neighbors where they are and discuss goals and aspirations, as well as any trauma they have experienced in their past. Through this partnership we can help individuals identify barriers and tools to overcome challenges and find a path to self-sustainability. We are always striving to learn, find new opportunities to support people, and make changes to help better all neighbors in need. 
Progress has been made, but there is no low-hanging fruit to resolving American racism and its impact on the people we serve. It starts first with how we treat and support each other. We must all come together with compassion, respect, empathy, empowerment, and dignity if we are to end homelessness for all.