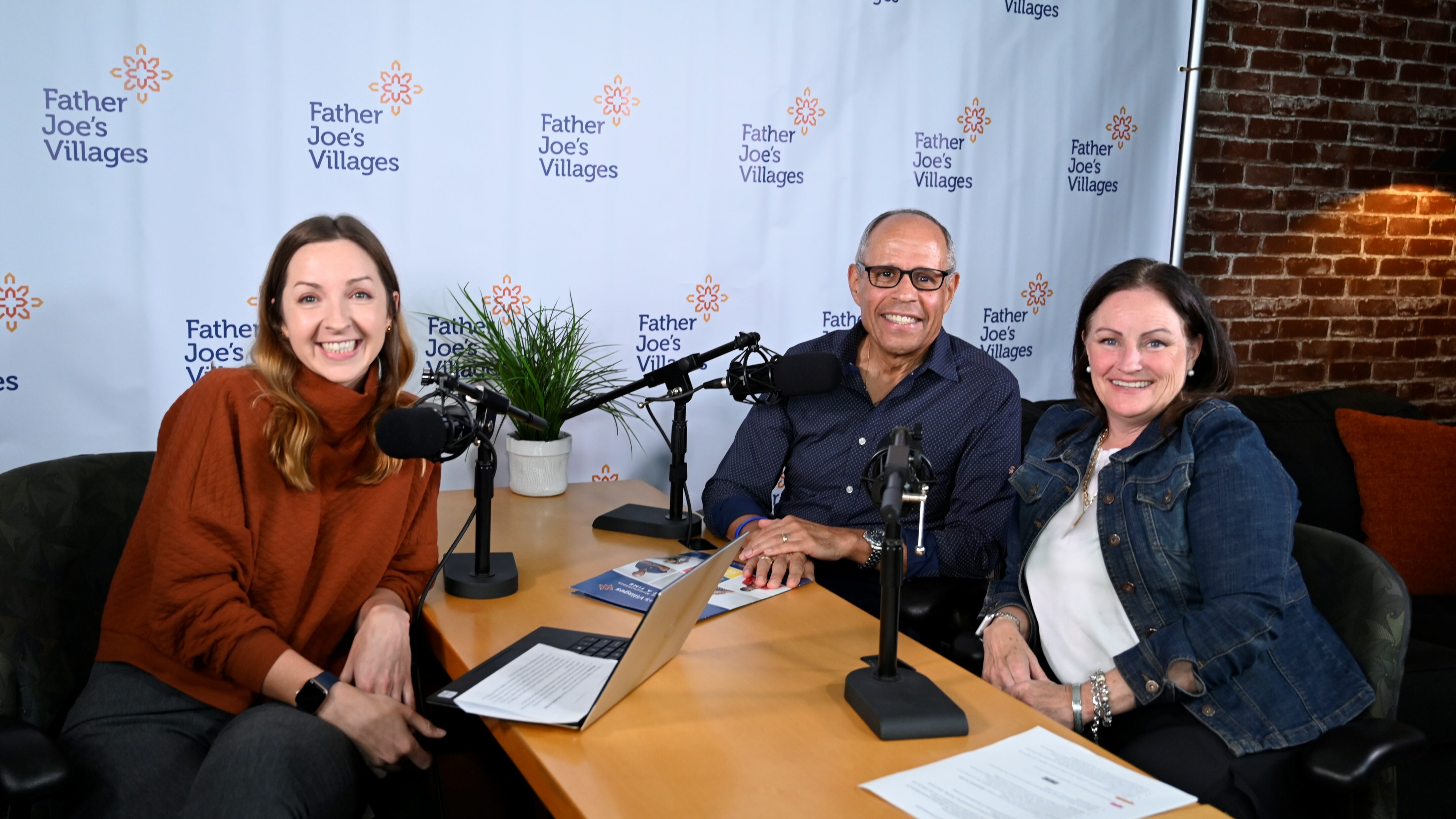 We are excited to announce the launch of our inaugural podcast: Neighbors Helping Neighbors! 
Tune in on October 24th, 2023, to the first episode. Our topic: The Current State and Solutions of Homelessness with Guest Tamera Kohler, CEO of Regional Task Force on Homelessness (RTFH) and Deacon Jim Vargas, President and CEO of Father Joe's Villages.
Available on Spotify and Apple Podcasts.