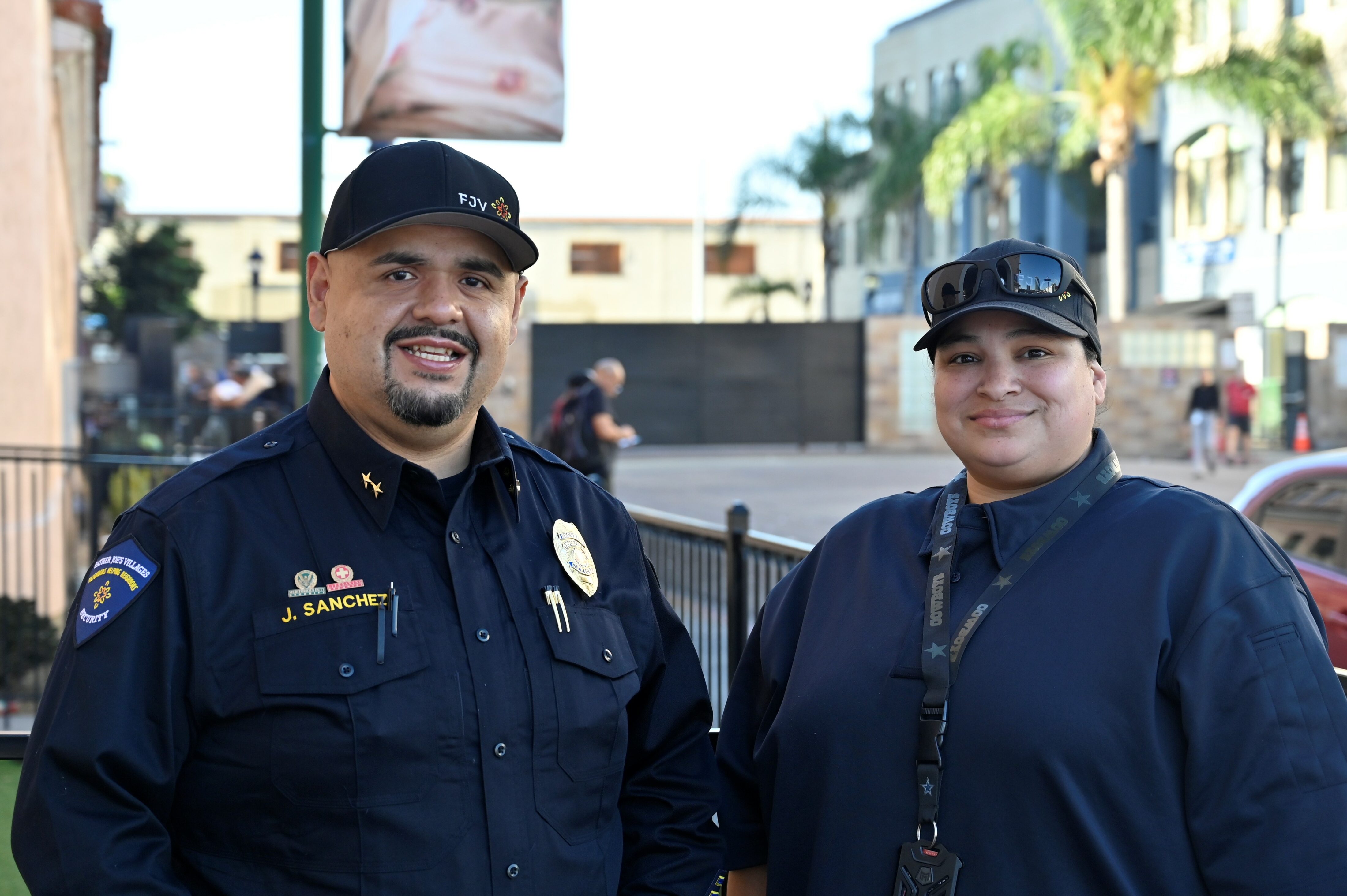 Father Joe's Villages is more than a place to sleep or a warm meal; it is a community. We make it our mission to guarantee neighbors who come to us have a welcoming and safe home. The Father Joe's Villages' Security team makes that goal possible. This award-winning team is one all neighbors can count on. 
The Father Joe's Villages' Security team works 24 hours a day and is led by Dumas and Alberto Sanchez. They emphasized the importance of cultivating a community of safety in and outside of the Village. 
"People come first and we are going to serve everyone with the same CREED, no matter the situation," said Sanchez. Father Joe's Villages' staff work every day to deliver care in the spirit of our CREED: Compassion, Respect, Empathy, Empowerment, Dignity.
Protecting and caring for those on the street is no easy task. Members of the team are highly trained in understanding body language, drug use, trauma, assault, de-escalation, and much more.
"When we are called to the challenge we accept it, no matter what. We are life-savers," shared Dumas.
Another challenge is the current opioid crisis. This crisis is ravaging our community experiencing homelessness, and the team is seeing the tragedy first hand. So far in 2023, a total of 65 units of Naloxone have been administered and 27 lives have been saved due to the commitment and expertise of the team.
These staff members are privy to serious and life-threatening circumstances on a daily basis and while it is incredibly difficult to witness such devastation, they continue to persevere and keep our neighbors in need safe. We commend the entire team for the empathy they extend to all and the valor it takes to do the job at the highest level.