MAKING HEALTH
A PRIORITY
We understand the complicated needs of people struggling with homelessness. People who are homeless are at greater risk of serious illness, mental health issues, and substance use disorder.
If you are having a medical or psychiatric emergency, call 911 or go to the nearest emergency room. To reach the clinic, please call (619) 645-6405. You can also fax us at (619) 687-1067. After-hours answering service is available. Si tiene una emergencia médica o psiquiátrica, llame al Servicio de Emergencia 911 o vaya al hospital más cercano. Para contactar la clínica, por favor llame (619) 645-6405. También puede enviarnos un fax al (619) 687-1067. El servicio de contestador después de horas de trabajo está disponible.
patient services were provided at the Village Health Center in 2021.
behavioral health services including psychiatry and individual and group therapy were delivered in 2021.
patients received critical dental care at the Village Health Center Dental Clinic in 2021.
MEDICAL & PRIMARY CARE
Our primary care providers help improve the physical and overall health of our neighbors.
How We Help

Our team helps with diabetes, high blood pressure, smoking, COPD and other acute and chronic conditions. We also help patients who want assistance with quitting use of alcohol and substances (including heroin and other opioids).
Our Providers
Doctors, Nurse Practitioners, and Physician Assistants work closely with psychiatry, dental, and behavioral health providers so our neighbors get the best care possible.
Our Services
Nurse triage, onsite lab, diagnosis & treatment of chronic conditions, Hepatitis C treatment, medications, vaccinations/immunizations, and referral services.
Our Partnership
We maintain partnerships with local pharmacies, specialty providers, and several local hospitals to assure our patients receive the care they need.
"I have been blessed by wonderful doctors, doctors who listen and console with a heart for those they care for."
PSYCHIATRY SERVICES
Our Psychiatrists work with each patient on their unique psychiatric needs. 
They partner with Behavioral Health Clinicians, AOD Counselors and our Primary Care providers to help patients meet their overall health goals.
Our Providers
Psychiatric Nurse Practitioners, Psychiatrists and Combination Providers, trained in both family medicine and psychiatry provide care services and medications necessary to help patients stabilize their mental health.
Our Services
Psychiatrist and patient work together to determine how often they meet to review medication and other needs. On average, patients are seen once a month for 30 minutes.
Our Experience
Our team is highly-trained and very experienced with PTSD, depression, bipolar, schizophrenia, and other severe mental health issues. 
DENTAL CARE
Our dental clinic provides comprehensive care to patients of all ages. It is our goal to prevent and eliminate dental disease while promoting good oral health.
Our Providers
General Dentists, Prosthodontist, Registered Dental Hygienists, and Registered or Certified Dental Assistants take care of patients' needs.
Our Services
Dentists recommend unique plans. Services include teeth cleanings, fillings, crowns, root canals, extractions, and partial to complete dentures.
Our Walk-In Hours
Walk-in hours are available Monday through Friday with any of our general dentists. Dental emergencies can often be treated the same-day.
"The dentists at the Dental Clinic were so sympathetic and compassionate. They didn't make me feel guilty or like a second class citizen."
BEHAVIORAL HEALTH SERVICES
Our behavioral health team provides clients with support and encouragement to help them achieve goals and better manage their mental health needs. Our goal is to help our neighbors live happier, healthier, more fulfilled lives.
Our Providers
Our therapists have a wide range of backgrounds and are skilled in many types of therapy including Cognitive Behavioral, Dialectical Behavioral, solution-focused, play, EMDR and other therapies.
Our Services
We work with clients of all ages providing individual, couples, family and group therapy. We run groups daily, including coping skills, healthy relationships and more.
Our Integrated Care
Our Behavioral Health providers work closely with a neighbor's  AOD Counselor, Psychiatrist, Medical Provider and anyone else on their team.
"Working with the treatment team has given me the opportunity to overcome my past trauma. The results are tremendous."
SUBSTANCE USE DISORDER TREATMENT
Our substance use disorder treatment program is state-certified. Counselors help clients develop treatment plans that focus on personalized goals to improve overall health and wellness.
Our Providers
Our Registered and Certified AOD Counselors and Interns partner to provide support to clients utilizing Cognitive Behavioral Therapy, Motivational Interviewing, Harm Reduction and 12-Step models.
Our Services
Our team provides individual counseling sessions and daily groups. Topics include: dealing with triggers, coping strategies, forming healthy relationships, building communication skills, and relapse prevention.
Our Integrated Care
We work with clients who are cutting down substance use or quitting completely. We work closely with our Health Center's Behavioral Health Clinicians, Psychiatrists and Medical Providers.
"Since entering the treatment program at the Village, my life has been rocketed into many new dimensions."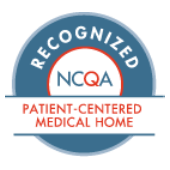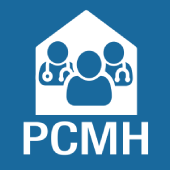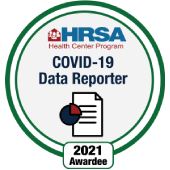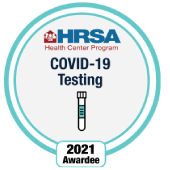 *This health center receives HHS funding and has Federal Public Health Service (PHS) deemed status with respect to certain health or health-related claims, including medical malpractice claims, for itself and its covered individuals.
The federal Physician Payments Sunshine Act requires that detailed information about payment and other payments of value worth over ten dollars ($10) from manufacturers of drugs, medical devices, and biologics to physicians and teaching hospitals be made available to the public.
For informational purposes only, a link to the federal Centers for Medicare and Medicaid Services (CMS) Open Payments web page is provided here. The Open Payments database is a federal tool used to search payments made by drug and device companies to physicians and teaching hospitals. It can be found at: https://openpaymentsdata.cms.gov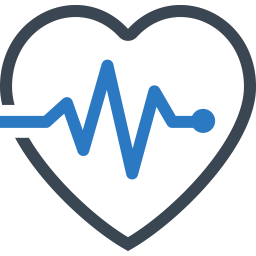 $25
provides a session of parent/child therapy, fostering a secure family.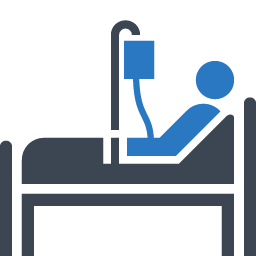 $40
provides 20 patients with dental anesthetic during their procedure.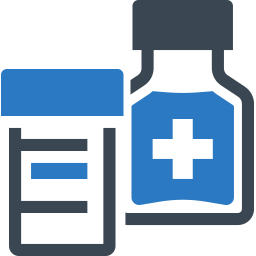 $75
provides medication to three patients without health insurance.
HELP OUR NEIGHBORS LIVE
HAPPIER, HEALTHIER LIVES.
Are you a clinic patient looking for the patient portal?