OUR STORIES
At Father Joe's Villages, we've seen lives transformed, hope renewed and dignity restored. Read the real stories of the people we've served.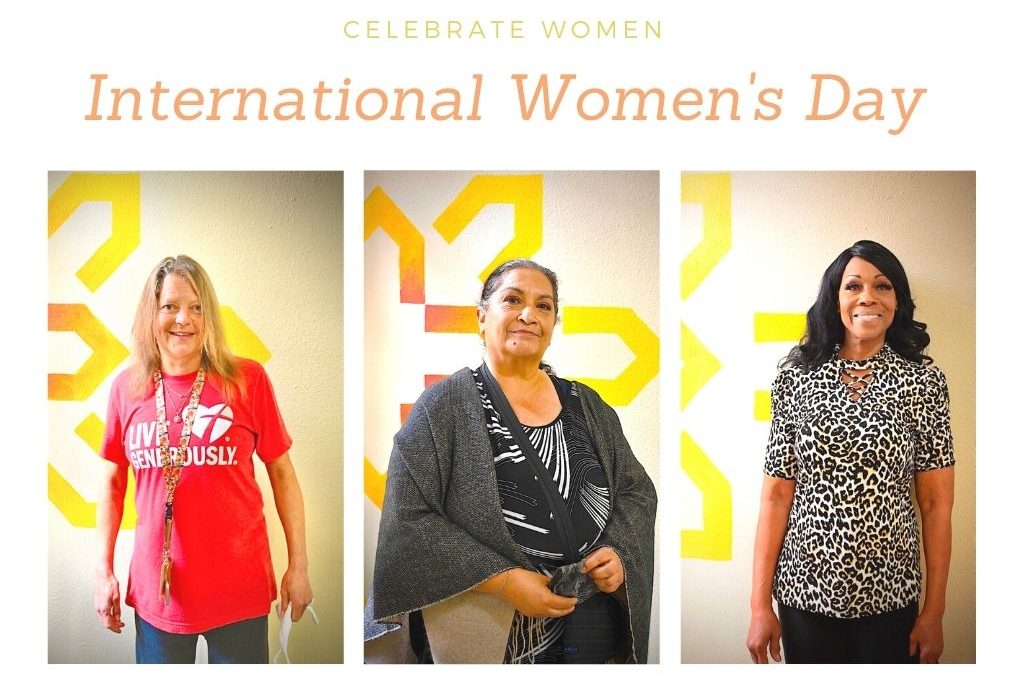 In partnership with the San Diego Housing Commission and the City of San Diego, Father Joe's Villages is actively working to end homelessness in San Diego by providing 28 women a safe place to stay in the Bishop Maher Interim Shelter. Women staying at the shelter...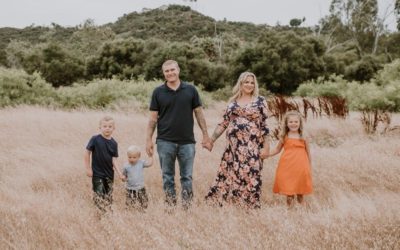 Working at Father Joe's Villages is more than just a job. It's a career in changing lives.
Chase realized the positive impact he was making for underserved individuals in the community the first week he started his employment journey with Father Joe's Villages.
"When you go to work each day and you are helping homeless kids, it puts life into perspective. It showed me that there are other people I need to care for aside from myself. Everyone deserves a second chance."
Life on the Street
Chase knows firsthand the impact of being offered a second chance. As a teenager, Chase ended up living on
the streets to escape a difficult home life. To cope with the hopelessness of homelessness, Chase turned to drugs. He spent his lucrative teenage years stuck in a cycle of addiction and incarceration.
While in prison, Chase worked hard to conquer his addiction and was motivated to create a better future for himself after being released. He sought work through a program that helped reintroduce people who had been formerly incarcerated into the workforce. Although he was desperately trying to begin a new chapter in his life, Chase was unable to find employment due to his tumultuous past.
Securing a Job
"I had been looking for jobs eight hours a day for months and I couldn't even get an interview. When things aren't going our way, we resort back to our old habits because that's where we are comfortable. I was so close to relapsing."
After months of job hunting, Chase was relieved to acquire an interview as a Truck Driver with Father Joe's Villages. He was hired onto the team that same afternoon.
Building a Career with Father Joe's Villages
"When I got my job at Father Joe's Villages, it was the most significant moment in my life."
As a Truck Driver for Father Joe's Villages, Chase gained the confidence and skillset he needed to thrive. He developed technical skills he would use later in his career and built a lasting comradery with his coworkers. He felt like he had finally found the family he had wished for as a child.
Eventually, Chase moved into a position as a Residential Specialist at Father Joe's Villages' Emergency Shelter where he worked to provide services and housing to people struggling with homelessness. Chase excelled in his role as a Residential Specialist, often working extra shifts and going above and beyond for the neighbors he served. Not only was Chase grateful to be working, he was proud to be giving back to the community.
"It's an environment where people are trying to save lives. I was working at a job that was helping people where I was at when I was a kid."
Entering the Corporate World
Now a family man with four kids, Chase switched career fields to join the corporate world and is currently
working as a recruiter with Amazon Music. He will always remember his time at Father Joe's Villages, and credits the organization for offering him a chance at an entirely new life.
"I never would have gotten where I am if Father Joe's Villages had never given me that first job opportunity. I worked at the organization for two years, and I loved it. Working at Father Joe's Villages changed my life."
A career at Father Joe's Villages means giving back to the community and making a positive change in the lives of those who need it most. If you're looking to make giving back your career, head on over to the Father Joe's Villages' Career Center.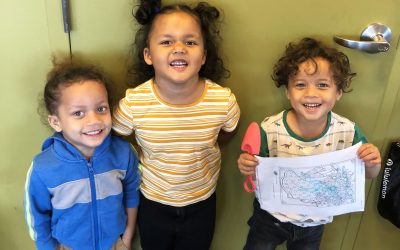 When Patrick and his family were struggling with homelessness, Father Joe's Villages was there to offer support and resources. Father Joe's Villages is one of San Diego's most comprehensive shelters for families experiencing homelessness, providing housing, childcare and a range of other critical resources.
---
A Father's Worst Fear
A father of seven children, Patrick always worked extra hard to support his family. However, after being let go from his job as a Lead Electronic Assembly Specialist, Patrick became unable to pay his rent and he and his family ended up losing their home. While Patrick's two older children were able to live with their biological mother, Patrick, his fiancé, and their five children had no other option but to live out of their car. After the car was repossessed, Patrick and his family were forced to live on the streets.
"It was really hard," Patrick recalls. "The stress, the depression, feeling like I can't do anything to fix the situation. It was really depressing watching your kids live that way."
Like any good father, Patrick selflessly took action to ensure his kids remained safe. His fiancé and five kids would sleep in shelters that only allowed women and children. Patrick was fine sleeping outside the shelter as long as he knew his children were out of harm's way. One night, after attending a birthday party for one of Patrick's older sons, the family missed their check-in time at the shelter.
"We had to sleep outside with the babies. They were crying and cranky and it was cold out. I made sure that they were covered with blankets." The family searched for a part of town that was not visible to passersby and stayed there for the night. "That's the worst memory—worrying about if somebody is going to come by and do something to my kids, and the kids being all cold on the sidewalk."
Finding Light During Dark Times
After that night, Patrick put his name on the list for shelter at Father Joe's Villages and the family was able to move in just a few months later. Patrick no longer had to stress about finding a safe place for his kids to sleep at night. He enrolled their three youngest children into Father Joe's Villages' Therapeutic Childcare Center.
Having skilled professionals caring for their kids during the day meant that Patrick and his fiancé could focus their time and energy on finding stable work and getting the family back on track.
Patrick found the Therapeutic Childcare and Family Services at Father Joe's Villages extremely beneficial, and credits the parenting classes offered through the program with bringing his family closer together.
"The parenting classes helped me understand a different approach of how to manage and discipline my kids," he explains. "They taught me how to stop playing the 'bad cop' who had to constantly reprimand them. My kids now get to see that dad is loving and caring, as well."
Nurturing a Child's Potential
When Patrick's children joined the Therapeutic Childcare Program, Patrick's 4-year-old son began exhibiting behavioral problems and anger issues. His son would not communicate with other kids and exhibited some violent displays of aggression against teachers. Fortunately, the professional team of Child Development Specialists and Mental Health Clinicians in the Therapeutic Childcare Program stepped in to help. Patrick's son was able to receive support and treatment to ensure he developed healthy coping mechanisms and behaviors. Patrick's son was given the communication skills he needed to effectively express himself.
"We've seen such a difference in his behavior. I am so proud of him," Patrick says.
A Family's New Hope
Finding Light During Dark Times
Patrick and his fiancé are working hard for a brighter future for their family. Patrick's fiancé was recently hired at a drug treatment facility and is now working to become a case manager. Patrick spends his days looking for employment and caring for his children once they get home from childcare and school.
"I would tell other fathers experiencing homelessness to just don't give up. You have something better to live for an that's your kids. They are your motivation."
Through the family's struggles with homelessness, Patrick has shown his children that they, too, can endure any obstacles life may throw their way. When asked what Patrick's favorite thing to do with his children is, he answers: "Everything. As long as they're happy."
---
Are you looking for resources and shelter for families struggling with homelessness in San Diego? Check our Get Help page here >>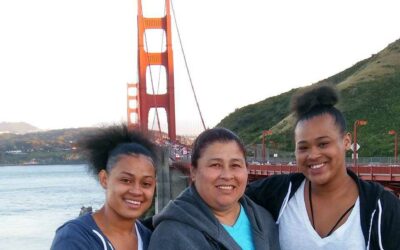 Even when her family was homeless, Michelle's resiliency and courage helped her family shine. Now, she and her children have found incredible educational, employment and life success. Learn about how Michelle and her family thrived with help from Father Joe's Villages.
(more…)
NEIGHBORS HELPING NEIGHBORS BLOG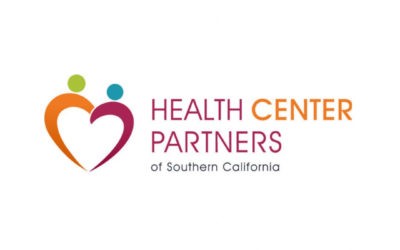 San Diego, CA: April 8, 2021 – St. Vincent de Paul Village Family Health Center recently learned of a data security incident experienced by Netgain Technology, LLC ("Netgain"), the IT service provider for Health Center Partners of Southern California ("HCP"). HCP...
read more