San Diego has the 4th largest homeless population in the country and the 3rd largest population of homeless Veterans.  At Father Joe's Villages, we believe that everyone deserves a safe place to call home.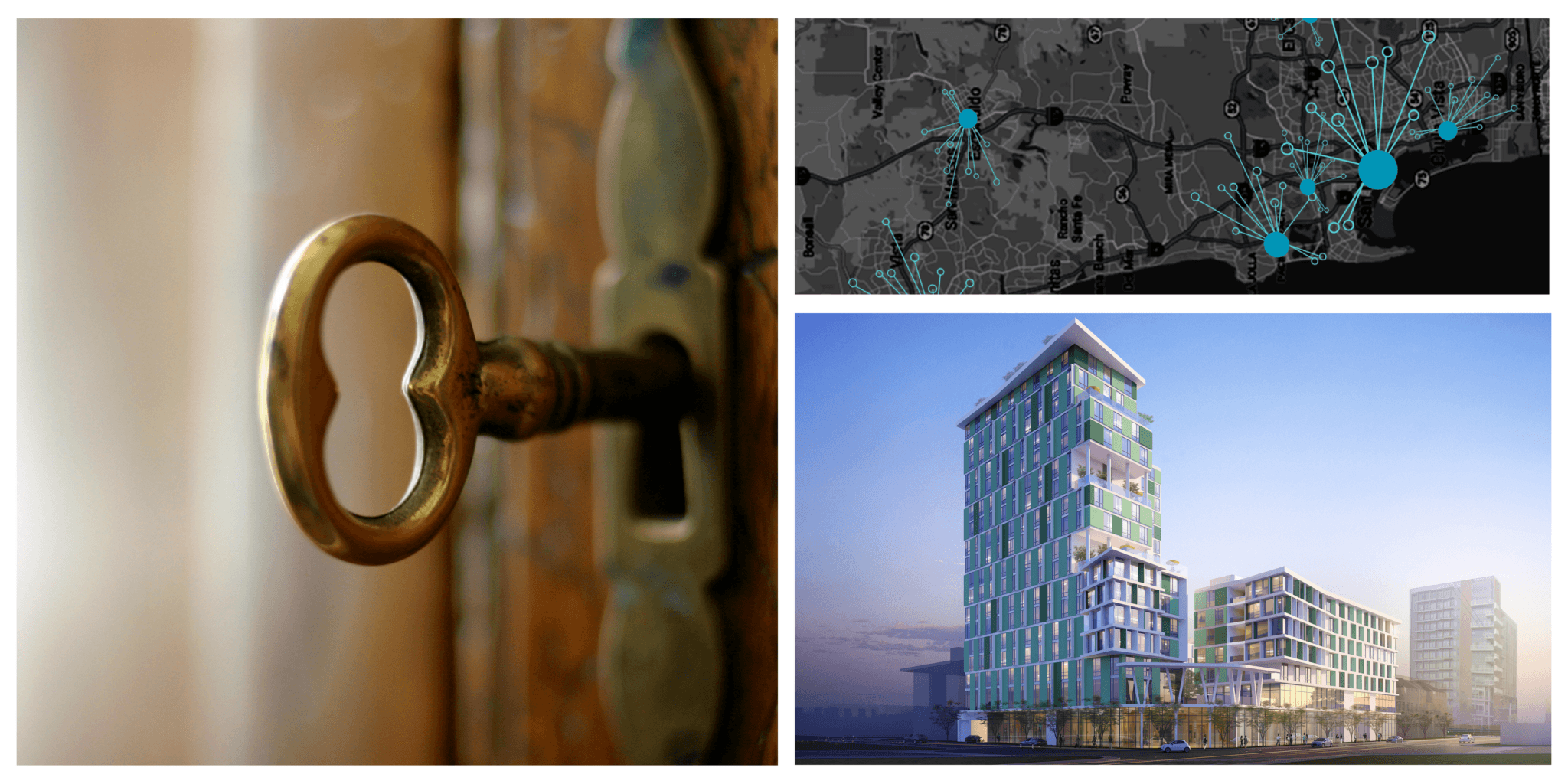 We Hold the Key to Ending Homelessness
At least 9,000 individuals experience homelessness on any given night in San Diego.
We know from decades of experience, that given the right support our homeless neighbors can have a brighter future. In the last 5 years alone, Father Joe's Villages has helped 5,600 people move off the streets and into permanent housing.
But, our work is not done.
Our compassionate and effective solutions are more necessary than ever.
At its core, San Diego's homelessness crisis is a housing crisis. With record-breaking rent prices and the nation's lowest vacancy rate, affordable housing is the largest barrier to solving homelessness in our city. At Father Joe's Villages, we know that affordable housing and supportive services are the solutions to our community's homeless crisis.
That is why we plan to bring more housing to San Diego by breathing new life into unused lots and overlooked buildings. Through Turning the Key: Unlocking a Brighter San Diego, Father Joe's Villages will add 2,000 units of affordable housing dedicated to people overcoming homelessness.
A Foundation for Change
Turning the Key is specifically designed to serve people who have fallen into homelessness.
The Turning the Key initiative will create 2,000 new apartments for people experiencing homelessness. It will transform underused lots and overlooked buildings, including the conversion of motels into apartments.
By providing the necessary housing – the component that our region's homeless services infrastructure needs most – we will be able to move people from the streets into their own homes far more effectively. The plan is designed to be:
Replicable & Scalable
Compatible with Current and Future Plans
Completely Self-Sustaining
Turning the Key will pair a place to live with tailored services to help individuals maintain housing stability. The initiative will provide comprehensive supportive services to ensure that people have what they need to stay housed. Through these services, we can help people get back on their feet and achieve lasting housing stability.
Unlocking a Brighter San Diego
It is expected that 2,000 units can provide homes to approximately 2,500-plus people in need. Through Turning the Key's new apartments, we can help house more seniors, veterans, families, transition-age youth, people with disabilities and people with limited income.
We see the potential for motels to transform info affordable apartments for those that need them most – just as we see the potential in each and every one of the men, women and children who are homeless in San Diego.