DONATING A
CAR IS EASY.
Support Father Joe's Villages' efforts to end homelessness in San Diego by donating your vehicle today.
DRIVE CHANGE IN YOUR COMMUNITY
100% of the revenue received from the sale of your vehicle go towards our efforts to end homelessness in San Diego.
We accept and offer free, easy pick-up for any type of vehicle, including trucks, boats, recreational vehicles, motorcycles and cars. Find out more in Frequently Asked Questions.
Donating Your Vehicle is Easy!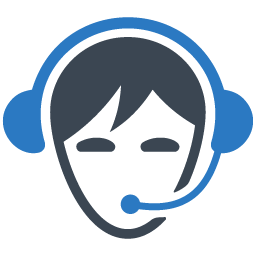 Schedule a Free Pick-up
Schedule a free donation pick-up by filling out the form below or calling 1-619-HOMELESS (619-446-2100).
One of Father Joe's Villages friendly, trained operators will call to schedule a mutually convenient time to pick up your donation.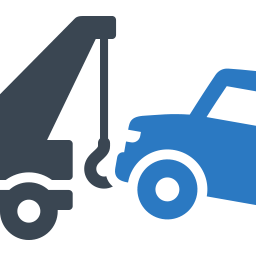 Get Ready for Pick-Up
Make sure to have the vehicle and title ready on the day you are scheduled for pick-up. We can take care of the rest! See Frequently Asked Questions for more info >>
Have more questions about this process? Ask one of our operators when you schedule your pick-up.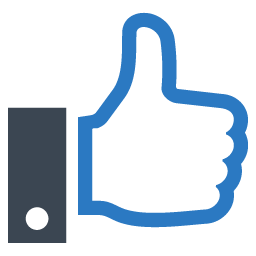 Lay Back & Relax
We will send a receipt for your taxes once the vehicle is sold. You may get a tax write off: If your car sells for more than $500, your receipt will be for the sale price. Otherwise, you claim the fair market value of the car, up to $500! Please speak to your tax advisor about your individual situation.
Fill Out Form to Schedule Pick-Up
Frequently Asked Questions
If you have additional questions, you can direct any additional questions to Father Joe's Villages' friendly representatives at 1-619-HOMELESS (619-446-2100).
What is car donation?
Car donation is when a former car owner gives their no-longer-used cars to a charitable organization. The car is then sold at a donation center or at auction, and the profits are given to charity. Whether it's in perfect condition or it no longer starts, a used car can still go a long way toward helping our neighbors in need.
Why should I donate my car to Father Joe's Villages?
Father Joe's Villages was voted San Diego's best charity in the 2018 San Diego Union Tribune's reader's poll. We are the local leader in ending homelessness. Watchdog organizations say that top-rated charities should spend at least 75% of their budget on services. Father Joe's Villages works hard to ensure that as much as your money as possible goes directly to programs helping our neighbors in need. 83% of our revenues are spent on our life-changing programs. As a result, your vehicle donation can help transform the lives of individuals and families experiencing homelessness in San Diego. Plus, by donating your vehicle, you avoid the costs associated with selling it.
Is my donation tax-deductible?
You can receive tax benefits for giving back to your local community. Father Joe's Villages is a 501 (c)(3) nonprofit organization, so your car is tax-deductible as a charitable contribution to the extent allowed by law.  After you donate to Father Joe's Villages, a donation receipt will be provided to you that provides the details of your contribution.
According to the IRS –
If the charity sells your car for more than $500: You can claim the full sale price for your tax deduction. Write the deduction amount on your IRS 1040 form.

If the charity sells your car for less than $500: You can claim the fair market value up to a maximum of $500. Fill out a IRS Form 8283 Section A and a Form 9453 for e-filing.

If the charity sells your car for less than $5,000: You will be required to submit an IRS Form 8283, an IRS Form 1098-c (or a legal receipt from charity) and a written appraisal of the vehicle's value to the IRS (we will provide).
Benefits will depend on your individual tax situation, so please refer to your tax advisor.
What types of vehicles can be donated?
You can donate a car, truck, motorcycle, boat, RV or other motor vehicle— Father Joe's Villages accepts vehicles of all kinds!
Does my car have to be running to donate it?
We can accept your car donation, whether the car is running or not. If you have questions about a particular vehicle, contact a friendly representative at 1-619-HOMELESS to get your questions answered.
What paperwork do I need to get ready for pick-up?
We make the experience as smooth as possible for our valued donors. When preparing for your scheduled vehicle pick-up, please bring the title for your vehicle. If you don't have your title, please bring your registration. Aside from having the title and/or registration, we'll need proof of Lien release, if applicable.
At the time of pick-up, we'll give you a packet of DMV paperwork. You'll need to sign the Release of Liability, Statement of Errors, Bill of Sale, Application for Duplicate Title, Transfer without Probate and Statement of Facts. After signing, we'll take care of the rest!
See "Is my donation tax-deductible?" for more information about potential tax benefits.
Do I need a smog certificate in order to donate my car?
No, you may donate your vehicle without these documents.
How long will it take to pick up my vehicle?
We make donating your car as simple and convenient as possible. We will schedule the pick-up as soon as we can.
Do you offer free pick-up services?
Yes, our donation pick-up services are free. If you are able, we are happy to accept cash donations to cover the cost of gas. Our drivers carry donation envelopes.
Do I have to be with the vehicle at the time of pick-up?
No. Special arrangements can be made by calling our representative.