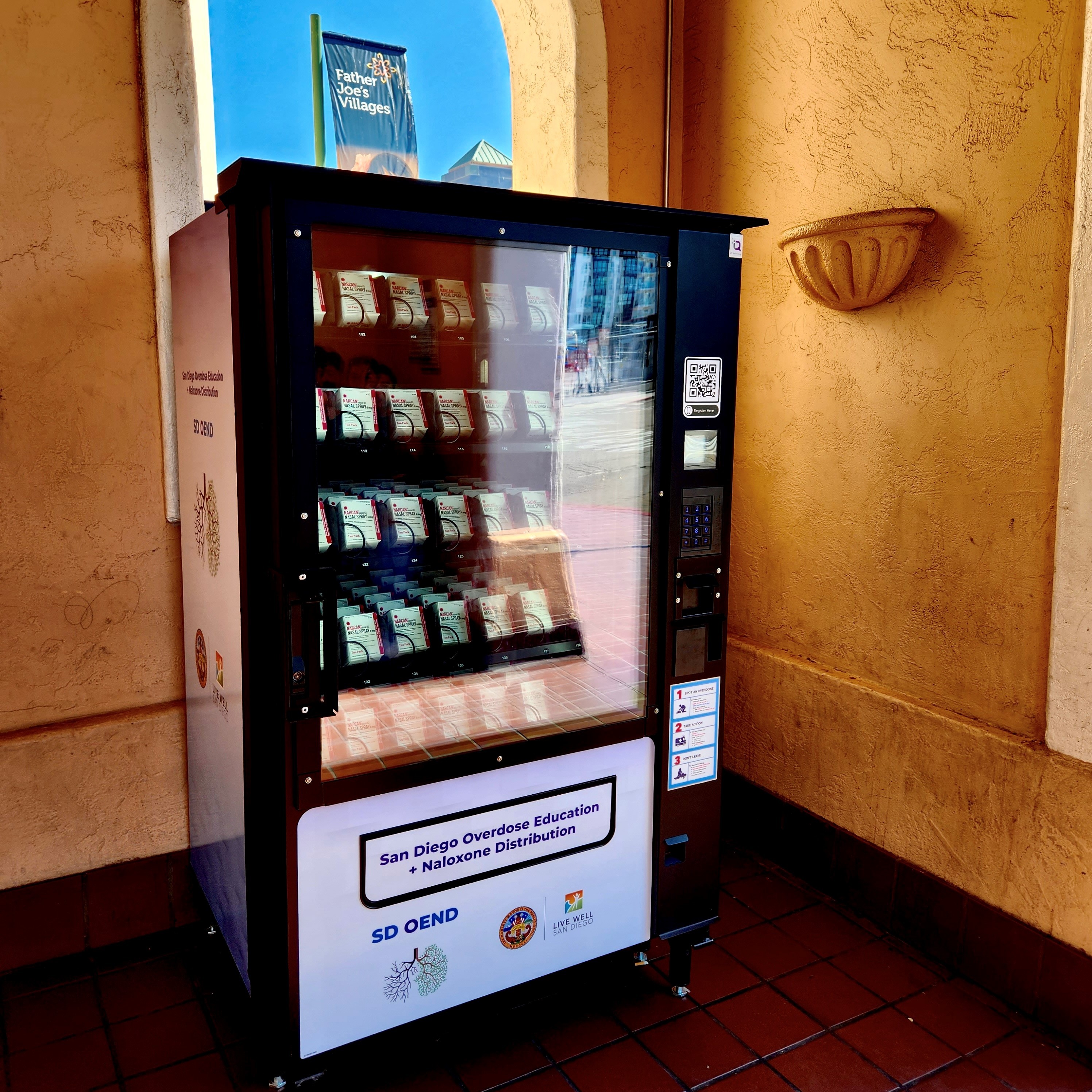 Overdose deaths in the San Diego region have dramatically increased due to the presence of Fentanyl. The prevalence of this powerful opioid requires the implementation of a medically backed evidence-based approach that centers around keeping people alive until they can transition into care and off the street. This involves deploying lifesaving tools like overdose reversing Naloxone, helping people avoid fentanyl, lowering harms from drug use, providing education and awareness, and connecting people to behavioral health services. That approach is called Harm Reduction. Harm Reduction is compassion in action.
Harm reduction practices can help neighbors minimize negative health effects, as well as social and legal impacts caused by substance use, moving them closer to recovery. Every Harm Reduction encounter is an opportunity for our team members to build trust and potentially move someone further along the path of recovery, even if they are not ready to completely stop use at the present time. Once trust is forged and those we serve have a safe, stable place to live, we can better uplift them with a variety of wrap-around services. Services include medical care, counseling, and other programs to support a healthy and productive path forward.
Father Joe's Villages is proud to have implemented the first Naloxone Vending Machine for the community experiencing homelessness, located at the entrance of the Joan Kroc Center, on the corner of 15th and Imperial. This machine makes Naloxone freely available, 24/7, for those who are most at risk of an overdose. The machine at the Village is the most utilized machine in the region. Over 532 doses of Naloxone have been administered to community members in the first two months alone.
We are committed to serving anyone who needs care, and this is one more way we can support our neighbors on their journey.