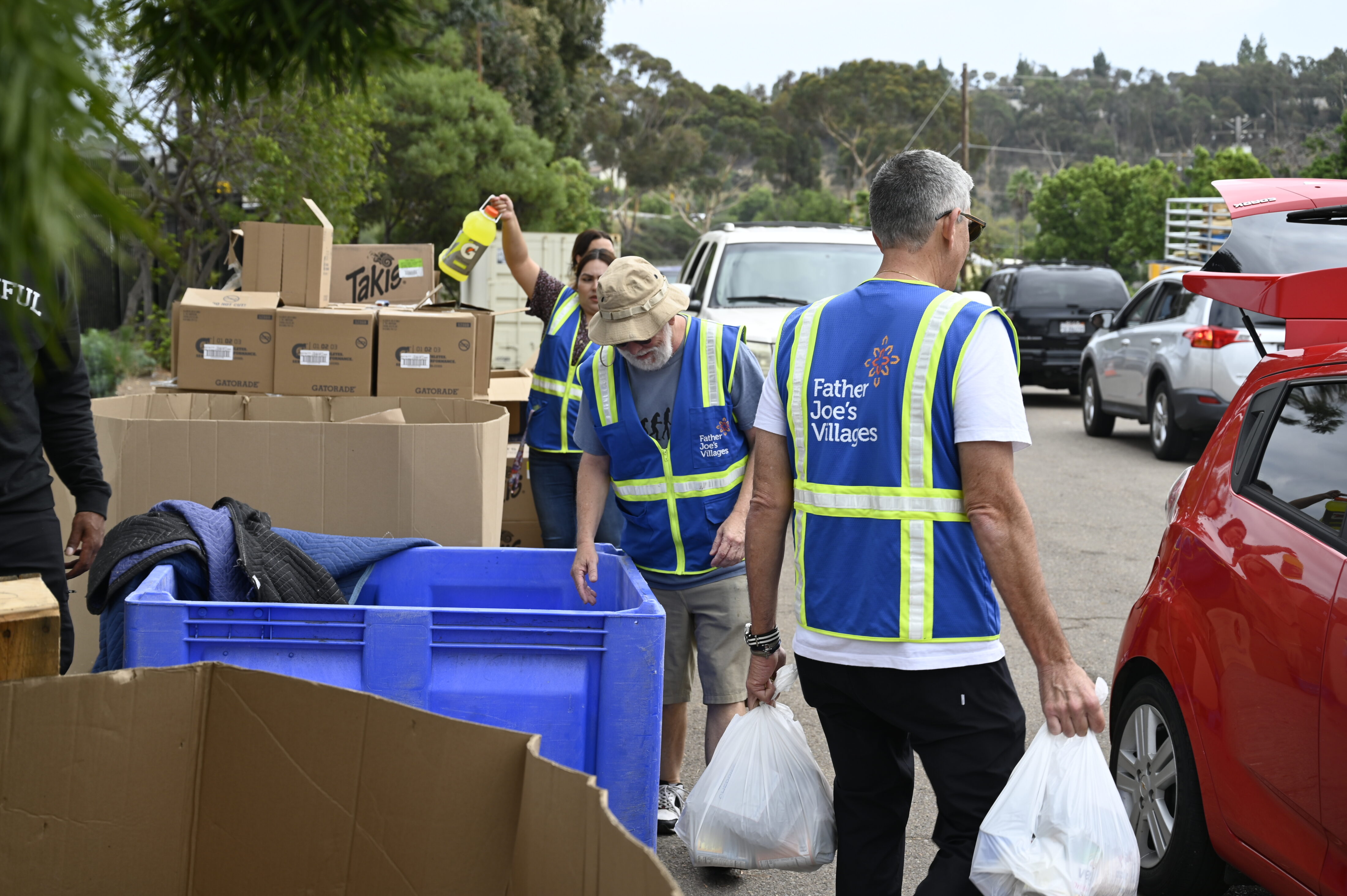 The homelessness crisis across our nation persists at deeply troubling levels. Here in San Diego, this harsh reality unfolds each night as countless neighbors grapple with the stress of securing consistent meals and affordable housing. When someone is unhoused, they can lose access to resources like food, clean water, and healthcare and they become more vulnerable to malnutrition. Hunger is one of the many heartbreaking repercussions of homelessness.
Autumn is a time of harvest and gratitude. Many of us spend precious time around the dinner table surrounded by loved ones while enjoying a warm, delicious meal. Sadly, not everyone is as fortunate. In fact, nearly a quarter of San Diegans will not be enjoying the same festivities. They will instead be on the streets simply trying to survive.
More than one in three individuals with disabilities, one in four children, and one in four seniors in San Diego are nutrition insecure. 
We work to stop this vicious cycle and create change. We help our neighbors in need focus less on the stress that comes with living on the streets and more on investing in their future.    
In addition to the nearly one million meals Father Joe's Villages serves annually, we also host a weekly food pantry. Every Friday nearly 200 vehicles line up to receive fresh food and hygiene kits. The food pantry serves over 700 individuals a month, and the impact is only possible with the generous support of the community.
"The savings we've generated through food donations are not just numbers on a balance sheet; they're the currency of compassion. They enable us to continue our mission of providing healthy, fresh meals to our neighbors in need. It's a reminder that every dollar saved is a dollar that can be reinvested in the well-being of our community," shared Benjamin Kinde, Sous Chef at Father Joe's Villages.
It takes a village, and any contribution, large or small, is life-changing for San Diegans in need. Help give our neighbors the relief they so desperately need this season of Thanksgiving. Click Take Action above to donate today.