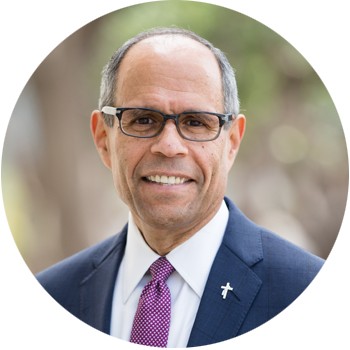 Deacon Jim Vargas
President & Chief Executive Officer
Deacon Jim F. Vargas brings to Father Joe's Village more than 30 years of broad management and human resources experience at companies like The Copley Press, Inc. and Citicorp/Citibank.
In the past, Deacon Vargas oversaw human resource operations for 5,000 employees across a chain of newspapers with news bureaus in multiple U.S. locations and Mexico. He also led human resource development for publishing companies at KIII Communications. At Citicorp/Citibank, Deacon Vargas served in various director and vice president positions of human resources within its bankcard, private bank, real estate, information systems, and investment divisions.
Deacon Vargas is a past board chairman of the Rady Children's Hospital of San Diego Foundation, founding chair of Epiphany Prep Charter School of San Diego, current chair of Totus Pro Deo and Casa Cornelia Law Center and serves on the board of The Resource Center for Community Development.
He is a deacon of the Roman Catholic Diocese of San Diego serving the community of Mary, Star of the Sea in La Jolla, previously having served the community of Our Lady of Angels in downtown San Diego.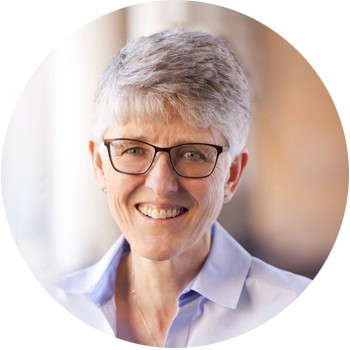 Ruth Bruland
Chief Programs Officer
Ruth Bruland, Executive Director of St. Vincent de Paul Village, has worked for Father Joe's Villages since 2002.
Ruth was a parish pastor within the Evangelical Lutheran Church in America but left parish ministry to train as a Bureau of Alcohol and Drug Administration intern. After, she became the founding Executive Director of the Las Vegas Interfaith Hospitality Network, an emergency shelter program for families.
Through this program Ruth became acquainted with Father Joe and Harvey Mandel, which eventually led to her becoming the Executive Director of Father Joe's MASH Village, a then-sister program to St. Vincent de Paul Village.
In 2002, after Father Joe withdrew as operator of MASH Village, Ruth moved to San Diego where she became the Division Director of St. Vincent de Paul Village.
In 2012, she became Executive Director of the Village and in this capacity is responsible to the President/CEO for all of the St. Vincent de Paul Village programming occurring in San Diego.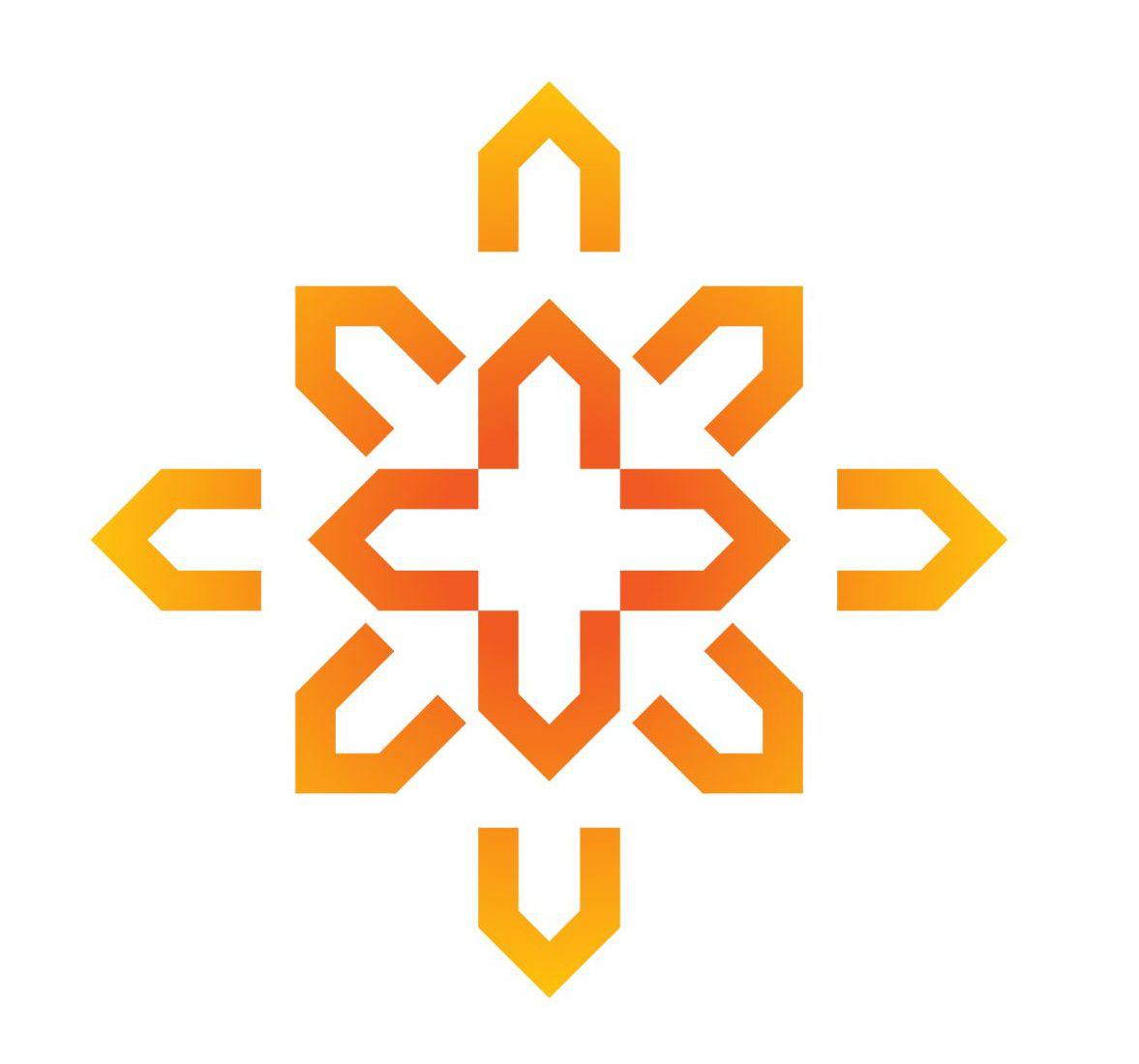 Mindy Mallie
Chief Financial Officer
Prior to joining Father Joe's Villages, Mindy served as the Chief Financial Officer/Chief Administrative Officer for Episcopal Community Services (ECS) in National City where she was responsible for oversight of all financial and administrative functions (HR, IT, Property Asset and Risk Management, and Nutrition Services). She directed the overall financial plans and accounting practices and worked with the senior leadership team to develop and implement strategies across the organization.
Before that, Mindy was the Chief Financial Officer for Harmonium, Inc. where she provided critical leadership in financial administration, business strategic planning, budgeting, information technology, and facilities/operations. She also held several roles at Mental Health Systems, Inc. including budgeting, oversight of grants administration, and fiscal oversight for the selection and implementation of their electronic healthcare record (EHR) system.
 Mindy holds a Bachelor of Arts degree in Economics from the University of Iowa, and a Master of Business Administration degree from the University of Redlands. She grew up in Marshalltown, Iowa, but has lived most of her adult life in California. She lives in Scripps Ranch with her husband André and their three children, André, Austin, and Amanda and their labradoodle, Bear. In her free time she enjoys spending time with her family, hiking and traveling.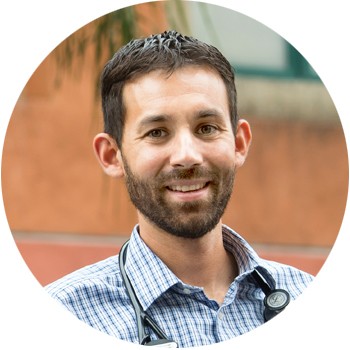 Dr. Jeffrey Norris, MD
Chief Medical Officer
Dr. Jeffrey Norris, MD, started at Father Joe's Villages five years ago as Medical Director of the Village Health Center, a Federally Qualified Health Center within Father Joe's Villages that focuses exclusively on those who are currently homeless or at-risk of homelessness. In 2020, he became Chief Medical Officer of the Village Health Center.
Dr. Norris also serves on the Board of Managers for Integrated Health Partners, which is a Clinically Integrated Network of Federally Qualified Health Centers in San Diego and Riverside Counties. Collectively, they serve care to hundreds of thousands of patients, and jointly contract with Medi-Cal and Medicare Health Plans.
Originally from Salt Lake City, Dr. Norris completed his undergraduate degree at the University of Wisconsin-Madison before returning to Utah to attend medical school at the University of Utah. During this time, Dr. Norris took one year off to complete an epidemiology fellowship at the Center for Disease Control and Prevention, where he focused on physical activity promotion. He completed his residency, including serving as Chief Resident, in Family Medicine at the University of New Mexico.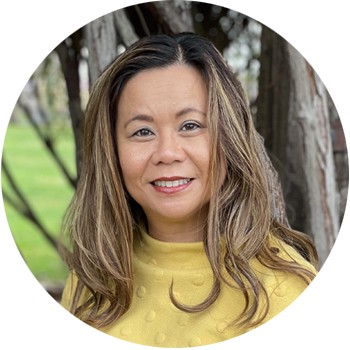 Ann Wieczorek
General Counsel
Ann oversees responsibilities of the legal department, helps coordinate the development and implementation of legal processes and policies for Father Joe's Villages, and provides counsel to all departments within the organization. She provides counsel to the executive management team and Board of Directors on a wide range of issues including contracts and grants, trademark and copyright, labor and employment, and general non-profit corporate and governance matters.
Prior to joining Father Joe's Villages, Ann was in private practice for over ten years where she specialized in corporate law, counseling clients on numerous aspects, as well as preparing and negotiating a broad range of contracts and agreements. She has also worked extensively in intellectual property law at a bio-pharmaceutical start-up company.
Ann is a graduate of the University of New Hampshire School of Law (formerly known as Franklin Pierce Law Center) and holds a Bachelor's Degree in Biochemistry from the University of California at Davis. She is currently a member of the California Bar and the United States Patent and Trademark Bar. Ann is an active member of Sacred Heart Church of Ocean Beach.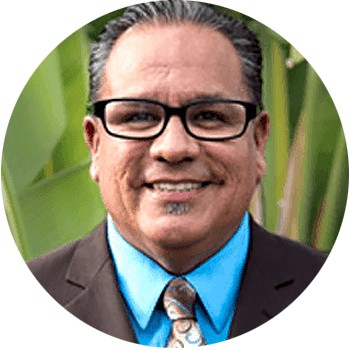 Frank Parades
Director of Information Technology
Frank Paredes joined Father Joe's Villages in July 2016 after a successful career in public education.  Frank Paredes is Director of Information Technology and is a member of the Senior Leadership for Father Joe's Villages.  He has overall responsibility in aligning the departments technical strategy with the organizations strategic plan and overall mission.
Frank is an award-winning, 31-year technology veteran with his experience focused on Information Technology and Business Management in public education.  Frank championed state of the art technology and robust infrastructure to support students and staff for the San Ysidro School District. In addition to his technology experience, Frank brings a wealth of experience in securing funding for technology, from 1998 to 2016, he secured over 15 million dollars in federal funding for telecommunications, internet access, and internal connections for the school district.
Frank's leadership and creative approach to Information Technology has been recognized as a top innovator in technology in San Diego.  In 2012, 2013, 2014 and 2017 Frank was nominated for the San Diego Magazine's – Top Tech Exec Awards. In 2015 Frank Paredes was an Honoree and received the Top Tech Exec Award for his outstanding leadership and efforts in innovation in the area of technology/education.
Frank is a natural leader who continues to inspire innovation and creativity bringing a skill set which will make significant impact to Father Joe's Villages business endeavors.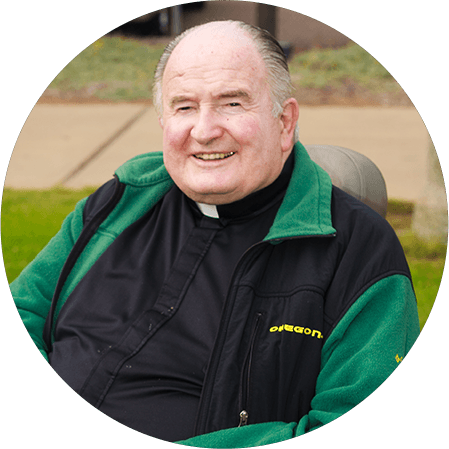 Father Joe Carroll
In Memoriam - April 12, 1941 – July 11, 2021
Father Joe Carroll was assigned to be the Director of the Saint Vincent de Paul Village Center in 1982. Later, he would become President and CEO. In 2012, he retired and became President Emeritus. During his tenure, Father Joe's tenacity, innovation and kindness changed thousands of lives and grew Father Joe's Villages from a small chapel and thrift store to become one of the most comprehensive homeless services organizations in the country. In July 2021, Father Joe Carroll passed away, leaving behind a monumental legacy of hope and compassion. At Father Joe's Villages, we honor his memory through continued service to those most in need in San Diego.