Even when her family was homeless, Michelle's resiliency and courage helped her family shine. Now, she and her children have found incredible educational, employment and life success. Learn about how Michelle and her family thrived with help from Father Joe's Villages.

---
How We Serve Women, Children & Families
Michelle has always gone to extraordinary lengths to put her children on the path to success. She made sure that they were kind to each other. She made sure they did their homework and studied to achieve good grades. She made sure they participated in extracurricular activities like sports, student leadership programs and music. They were a close-knit family who supported each other through thick and thin.
They were also homeless.
When the father of Michelle's six children became an alcoholic and turned abusive, Michelle and her children left their home looking for safety.
Overnight, the family packed their bags and headed out to an emergency shelter. Eventually, Michelle and her children landed at Father Joe's Villages.
After a period of adjustment, Michelle began to utilize all of the services Father Joe's Villages has to offer. She participated in the classes and resources at the Employment and Education Center and earned her GED through the support of our helpful staff. Michelle also received dental work through the Village Family Health Centers' Dental Clinic, which gave her a great smile and made it easier for her to eat, speak and find employment.
Throughout this experience, Michelle's children demonstrated incredible resiliency due to their strong familial bonds and robust work ethic. Father Joe's Villages' literacy program and after-school programs also helped the children and teens stay on track.
"They always had a place to do their homework. They were straight-A students. During this time, my daughter—she graduated from high school and went to a university."
Knowing her children were safe in the hands of our capable staff, Michelle was able to train and look for work. She completed the Culinary Arts Program, receiving education and experience in the food services industry. This helped Michelle get a job at a local restaurant and save enough for another apartment.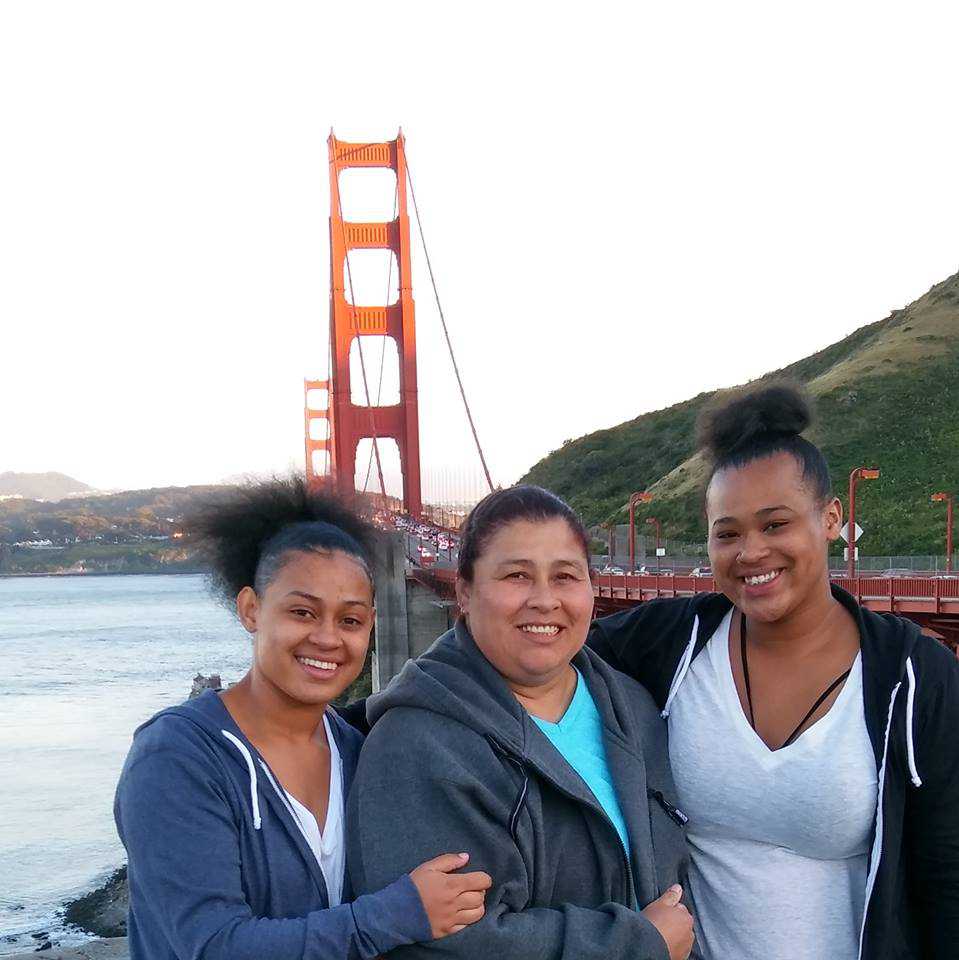 The family moved out and has now been safely housed for over 10 years.
A Family's Brighter Future
Despite overwhelming circumstances, Michelle's children have all found success:
Tricia will be graduating in May with a Master of Social Work. She also has a career in Medical Logistics for the U.S. Army and will be promoted to Captain this year.
Desiree is in her third year of university and is working toward a double major in political science and business. In high school she was valedictorian and prom queen.
Destiny graduated with good grades and went to college to study criminal justice.
Dafferine has stable work as a custodian and started a beautiful family.
Trinity is in high school and is a star varsity soccer player, student body treasurer, junior class vice president and a straight-A student.
Tristan, the youngest and in middle school, is on the football team and plays five instruments.
Michelle says that the best part of being a mother was "raising them, seeing them grow up to be successful. I'm just really, really proud of my children." She continued:
"When I was a kid, I didn't have that mother/father support. That's why I give my kids attention. That's why I show them that I love them and appreciate them."
Without your support, even incredible mothers like Michelle would find themselves alone on the streets with their children, without safety, childcare and hope.
Although her family faced incredible challenges, gifts from donors like you changed Michelle's life, and put her family on the path to great success!