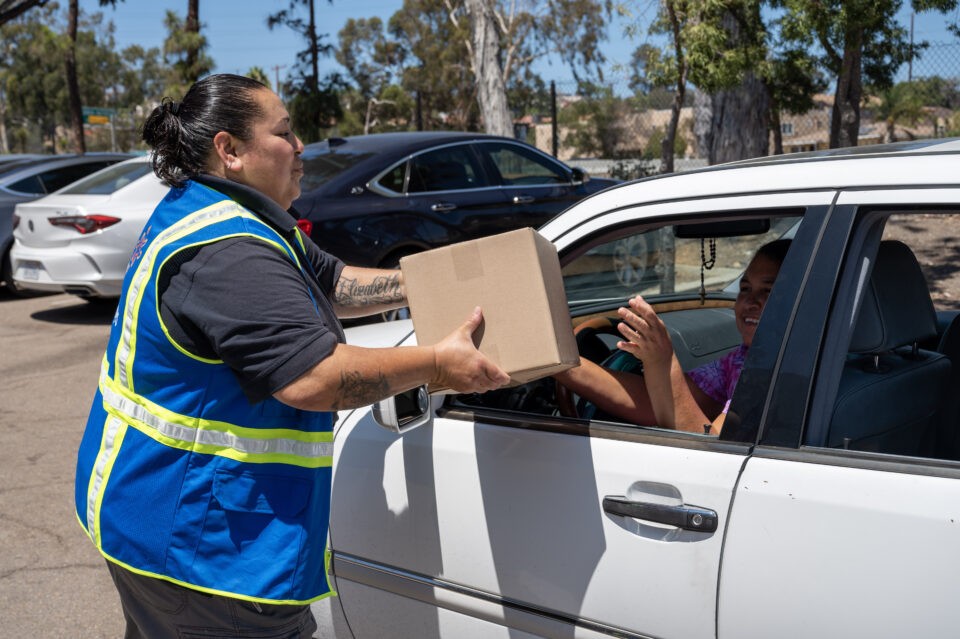 Inflation Drives Food Insecurity
A meal is more than just a full stomach.
Numerous studies have found that lack of food is associated with significantly greater odds of hospitalization, higher utilization rates of emergency services, and both short and long-term health problems.
But for many in our community, increased costs driven by inflation means decreased food budgets. The San Diego Hunger Coalition estimates that one in four county residents – more than nine hundred
thousand people – face nutrition insecurity.
Our Emergency Food Pantry and Food Services Program provides meals to thousands of San Diegans every day.
Albert, a resident of Father Joe's Villages' Saint Teresa of Calcutta Villa affordable housing community, attributes one of our pantries with helping him face rising costs.
"The program helps me supplement my income because I don't have to spend so much on food," he said. "It also providesnnutritious food that is not spoiled."
This year, Father Joe's Villages has distributed over 2,000 food boxes per month through our Emergency Food Pantry, a 67% increase compared to 2021.
Generous and compassionate donors like you are critical to our ability to meet this growing need. Pictured above is a recent donation from the Church of Jesus Christ of Latter-day Saints who contributed 24 pallets of nonperishable food, kitchenware, frozen food, and other items.
How Can I Help?
As has been described, our neighbors are facing enough barriers – whether it's housing, healthcare, substance use, or mental illness. That's why we as a community must create opportunities.
However, Father Joe's Villages can't do this alone.
It takes the collective will of a community to create the systems and opportunities necessary to help each and every person out of homelessness. It takes all of us to expand programs and services so that each and every person can find solutions tailored to their specific situation.
Together, we can envision and create a better tomorrow where each San Diegan can say with assurance: Hope Lives Here.