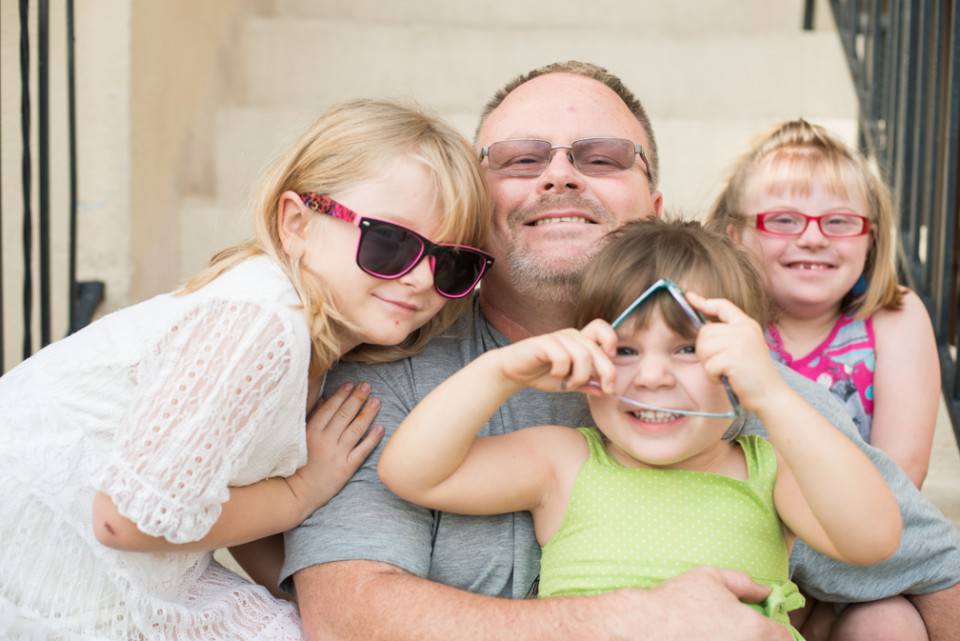 There were so many things stacked against me when I came home from Iraq. With my injury and the economy the way it was, I just couldn't keep up. My headaches were so intense – blinding flashes of pain–I took to drinking to numb the pain. Alcohol also seemed to help with the nightmares that plagued me since I got home. But before I knew it, I was a wreck.
After losing my home, car and bank accounts, luckily I found myself in St. Vincent de Paul Village with my wife and three beautiful girls. The girls were 5, 4, and 1.5 years old upon entry into the Village on June 2, 2012.
Since my acceptance to the Addiction Treatment and Education Center program at the Village in September 2012, my life has been rocketed into many new dimensions.
Discovery Group took me out of a major state of low self-worth, depression and fear.
The Healthy Relations Group helped when my wife was removed from the program and sent to LA for treatment for her gambling addiction.
The Relapse Prevention Group instilled the importance of having a plan and support groups.
The Aftercare Group showed me how my work and the work of the counselors were paying off. I was able to get my finances back on track and job seeking in progress. Also, my daughters have benefited from the Mental Health Department for the issues with being in this transitional housing without mom in the picture for so long.
Please accept my sincere thanks for all your help!