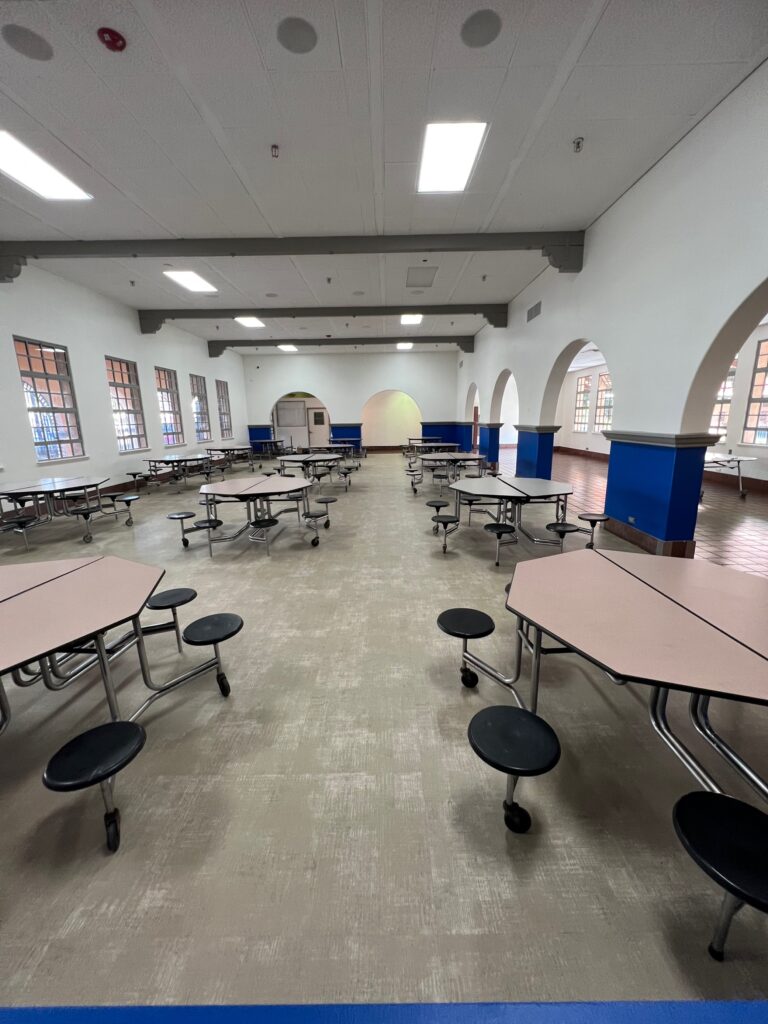 Campaign Dollars Hard at Work
The pandemic brought many changes to the operations at Father Joe's Villages, including
a shift from congregate dining to "to-go" meals and the closure of the Joan Kroc Center
dining room. Taking advantage of the rare lull in activity, Father Joe's Villages' Facilities Team
has been hard at work remodeling the outdated space.

The dining room was officially re-opened to clients in September for the first time in 2.5
years. Improvements included replacing ceiling tiles, refinishing the floors, repainting the
walls and window frames, and upgrading light fixtures. A speaker system was also added to
the area to allow guests to enjoy music or hear announcements.

These improvements, many of which repaired or replaced items that date to the original
construction in 1987, were only possible due to the generosity of Hope Lives Here campaign
donors. On behalf of the many men, women and families who will enjoy the space in the
years to come, thank you to all who contributed!
How Can I Help?
As has been described, our neighbors are facing enough barriers – whether it's housing, healthcare, substance use, or mental illness. That's why we as a community must create opportunities.
However, Father Joe's Villages can't do this alone.
It takes the collective will of a community to create the systems and opportunities necessary to help each and every person out of homelessness. It takes all of us to expand programs and services so that each and every person can find solutions tailored to their specific situation.
Together, we can envision and create a better tomorrow where each San Diegan can say with assurance: Hope Lives Here.