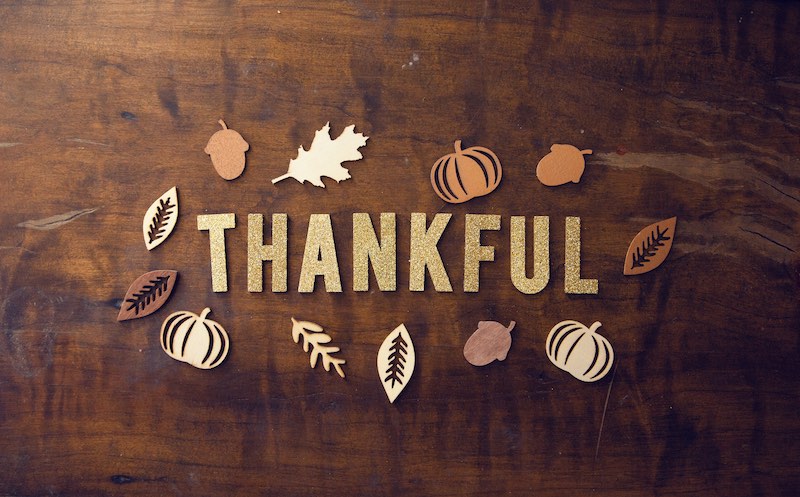 While the meaning, significance, and history of Thanksgiving in the United States are changing, the holiday's spirit remains the same: coming together to celebrate gratitude and acts of kindness.
While family gatherings may look different this year due to the coronavirus pandemic, doing good with and for others can foster transformation, positivity, and good feelings amongst the uncertainty.
What you may consider a small deed can make a big impact for people experiencing homelessness. And if you're feeling despair, hopelessness, or just tired from the difficulties of 2020, making an actual positive impact on someone else's life can be inspiring, healing, or even the highlight of your year!
Here are just some ways you can make a difference with Father Joe's Villages.
1. Make a Donation to Father Joe's Villages
With Father's Joe's Village's help, your money, goods, and motor vehicles can be used to move people in need off the streets and into safe, warm shelter for just one night or even a lifetime. Our comprehensive services not only address the immediate needs of people experiencing homelessness, they also help them leave homelessness behind for good.
$13 pays for one night of emergency shelter.
$27 funds a day of therapeutic childcare for a child experiencing homelessness
$105 provides one month of warm, nutritious meals to a neighbor in need.
Your donations don't only have to be monetary:
Goods

Clothing
Jewelry
Furniture
Household
Items
Accessories
Electronics
Entertainment
And more
Check to see if your workplace has a matching-gifts program so that your donation can go even further!
2. Participate in Father Joe's Villages Virtual Turkey Trot 5K
Coronavirus may mean that we're not having our annual 5K Turkey Trot in person, but it doesn't mean you don't have the opportunity to participate. In fact, by going virtual, we're giving people more freedom than ever!
After you register, you get to choose how and where you do your 5K between November 26th and December 1st. You can:
Hike
Run
Walk
Jog
Bike Ride
Skateboard
Roller Blade
And more!
You can also have people sponsor you as a form of fundraising. You'll earn prizes when you reach milestones, including a limited edition pair of 5K socks when you break the $100 mark.
And November 26th – 29th, we're having a costume contest! Just share your photo with the hashtag #FatherJoes5K, and you'll get a prize package and four free registrations for next year's Thanksgiving Day 5K!
Participating in our Turkey Trot 5K Makes a Big Difference
$14 provides two weeks of hot, nutritious meals to neighbors in need.
$28 sponsors a Thanksgiving meal that feeds 14 people.
$56 buys 48 meals for s veteran struggling on the streets.
$112 pays for three meals a day for an entire week for a family of four.
Every participant gets a shirt and a medal. And you don't even have to live in the San Diego area to do our 5K!
3. Organize a Drive for Father Joe's Villages
Tap into networks you're already a part of to organize a drive for Father Joe's Villages. Some ideas include:
Religious organizations
Schools
Sports teams
Office Places
Clubs
Neighborhoods
Once everything is collected, you can schedule a pickup with Father Joe's, and we'll take care of the rest.
4. Volunteer at Father Joe's Villages
Volunteers are at the core of Father Joe's Villages' mission to prevent and end homelessness. Due to the support of dedicated volunteers:
Thousands of people experiencing homelessness are provided life-sustaining services each year.
Thousands of meals are provided to hungry neighbors each day.
$400,000 are saved by Father Joe's Villages each year due to the work of just our Ladies Guild volunteer group alone.
As you can see, just one day of volunteering can make a difference. Your contribution will help make Thanksgiving a reality for families experiencing homelessness so that the joy you experience on this special day can be shared with more people.
5. Shop at a Father Joe's Villages Thrift Store
The spirit of Thanksgiving is coming together to do good things with others, but it's also come to mean shopping. Cyber Monday, Black Friday, and more are all about saving you money, but when you do your holiday shopping at a Father Joe's Villages Thrift Store, you can make a difference in someone else's life.
The proceeds fuel the Father Joe's Villages programs that help people experiencing homelessness leave homelessness behind. Doing your shopping at a Father Joe's Thrift Store does a lot of good for you, your community, and the environment!
Save money by shopping at a discount.
Help the environment by encouraging re-using items and decreasing the size of landfills.
Buy one-time-use items like an ugly sweater for an ugly sweater Christmas party for an affordable price.
Buy seasonal clothing, such as jackets or sweaters for the cold winter months.
De-stress during the holiday season by enjoying the thrill of the hunt at a thrift store- you'll never know what you'll find!
If you're visiting from out of town, buy something local you'd never find back home.
Support a local business, where the money generated stays local and supports the San Diego economy and ending homelessness in your community
Give back by supporting community-based programs like job training and employment placement services.
Bottom Line on Giving Back this Thanksgiving
Thanksgiving 2020 is going to be a tough one. With so much to worry about, you can rely on one thing to make you feel better: helping others.
Whether it's participating in our Turkey Trot 5K by going for a walk with your dog or donating some food or time to Father Joe's Villages, helping people experiencing homelessness will be a bright spot for your Thanksgiving!
Along with the food, of course.
Father Joe's Villages wishes you a wonderful Thanksgiving holiday!