In partnership with the San Diego Housing Commission and the City of San Diego, Father Joe's Villages is actively working to end homelessness in San Diego by providing 28 women a safe place to stay in the Bishop Maher Interim Shelter. Women staying at the shelter receive support and access to comprehensive wraparound services to help them get back on their feet and become self-sufficient. In total, Father Joe's Villages served over 3,500 women through our programs in 2020.
---
In honor of International Women's Day, three local women living at Father Joe's Villages' Bishop Maher Interim Shelter shared their experiences of what it's like to be a woman and live on the streets of San Diego.
Andrea, Josephine and Michelle spoke with Mayor Todd Gloria, President & CEO Deacon Jim Vargas, and Chief Program Officer Ruth Bruland, sharing stories of adversity, hope and resilience to shed light on the reality of women struggling with homelessness in the community.
Andrea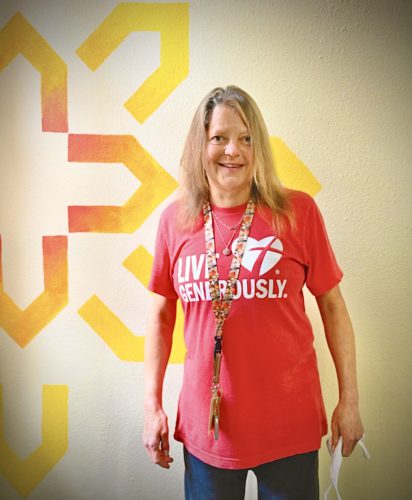 Andrea described being beaten, stabbed and shot at during her twelve years of homelessness. Her time living on the streets still haunts her and she continues to struggle with trusting other people. However, since moving to the Bishop Maher Interim Shelter, Andrea is finally feeling hopeful for the future.
"This is a good place for a fresh start," she says, her sweet, quiet nature a testament to her resilience through even the most difficult of circumstances. "I just want to be a normal citizen. I'd like a place to see my kids instead of them seeing me on a piece of cardboard."
With assistance from the wraparound services she receives at the Bishop Maher Interim Shelter, Andrea is now on the path toward gaining permanent housing. Once she is safe and settled in a home of her own, Andrea is looking forward to building an even closer relationship with her kids.
"This is why I'm here: to help my children have a mother," she says.
Josephine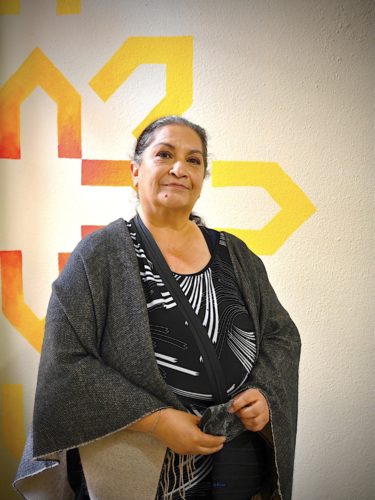 Life on the streets eventually drove Josephine to addiction.
"Being out there in the dark is so scary. There is nothing worse," Josephine says. "That fear kicks in and you look to numb yourself."
 Although she has several daughters who tried their best to help her, Josephine's life became driven by her addiction. Finally, the fear and seriousness of COVID-19 convinced Josephine that it was time to move off the streets and focus on her health and sobriety. The Homeless Outreach Team found her shelter and security at the San Diego Convention Center before she was able to move into the Bishop Maher Interim Shelter.
At first apprehensive about her move to the Bishop Maher Interim Shelter, Josephine is now thrilled she went forward with the transition. She enjoys the close proximity to case management, and is excited for the opportunity to utilize all the resources Father Joe's Villages offers.
Now two years sober and on her way to moving into a home of her own, Josephine speaks with a self-awareness that radiates an internal resilience.
"This is a new chapter for me, and my journey isn't over yet," she says. She is trying to motivate other homeless individuals who are scared of moving between shelters.
"I believe that a lot of them that are homeless and out there, they don't see a future. There's hope here. There's a miracle here, I believe."
Michelle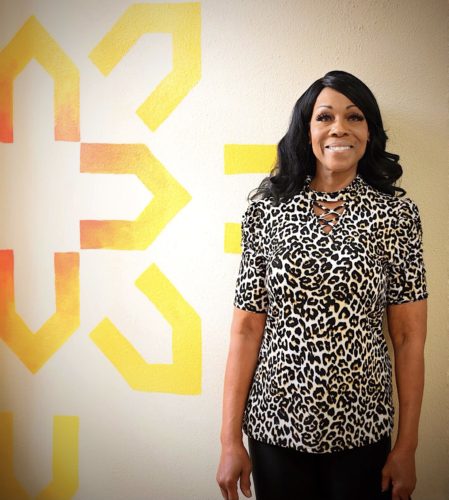 With her blithe and sociable character, Michelle has the gift of lighting up any room. Her contagious smile, however, veils the pain of a tumultuous childhood wrought with abuse.
In response to the trauma she experienced, Michelle spent her adulthood living on the streets and in shelters where she struggled through alcoholism and multiple abusive relationships. After eleven years of addiction and homelessness, Michelle desperately wanted to repair her relationship with her oldest daughter. Hoping to find resources to turn her life around, she entered the shelter at the San Diego Convention Center. After a month, she moved to the Bishop Maher Interim Shelter and finally found the stability she needed to focus on recovery and permanent housing.
"This is the best place in the world," she says about the Bishop Maher Interim Shelter. "For me, it was a lifesaver. Everything here has been so good for me."
Thanks to the support she has received from Father Joe's Villages' staff, Michelle now feels empowered and is optimistic for her future. She plans to complete the Property Management Program offered through Father Joe's Villages, and she hopes to one day work at Father Joe's Villages herself.
Michelle has rebuilt a strong relationship with her daughters— one of whom attended the International Women's Day event to watch her mother speak about her successful journey out of homelessness.
"When I came to the shelter, the staff started talking about a future," Michelle says, "For the first time, I started seeing a future for myself — for Michelle. I feel like there's a god walking beside me. I have no fear anymore."