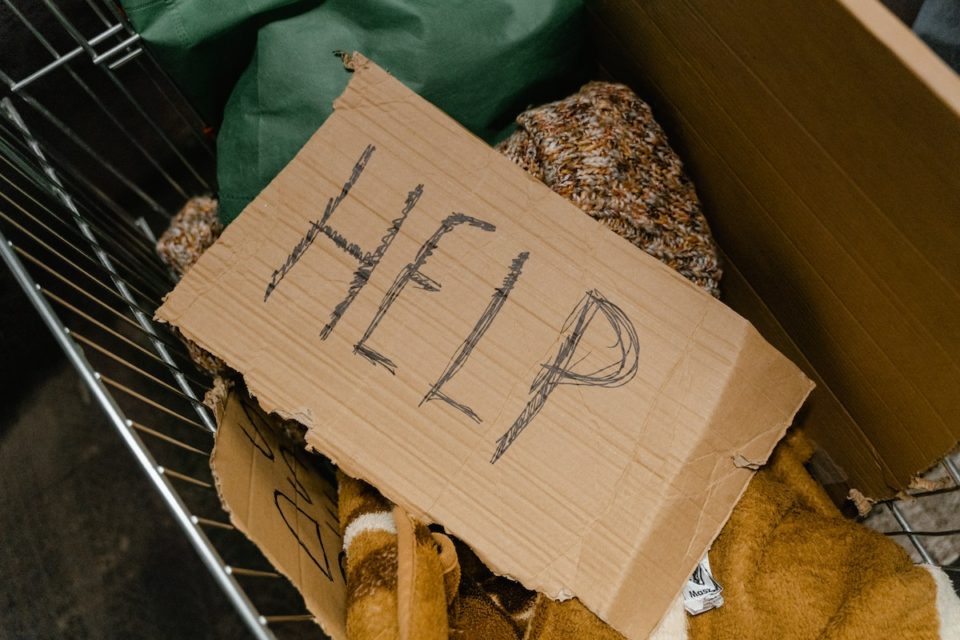 What is Homeless Prevention? 
Father Joe's Villages' mission is both to prevent and end homelessness, one life at a time. We believe the best way to end homelessness is to create a system that prevents a person from entering homelessness in the first place.
Homelessness prevention services help people avoid eviction or loss of housing and divert them from the homeless services system before they become homeless.
There is also shelter diversion, which works with neighbors that are already homeless to house them before they enter the shelter system.
How can we prevent homelessness?
There are many methods in which together, as a society, we can prevent people from ever having to experience homelessness.
First, we can work to create a more equitable society where some groups of people do not experience extreme levels of poverty and all people have access to housing they can afford and job opportunities with adequate pay.
This enables families and individuals to be able to fund the housing, food, and other basic necessities they need to survive, as well as additional room in the budget to save for emergencies.
Secondly, we can create a safety net for individuals and families who do find themselves at risk of homelessness by providing temporary support through diversion, financial assistance, counseling or other services that prevent individuals and families from entering into homelessness.
Preventing Homelessness Once Individual/Family Falls into Risk of Homelessness
Homeless Prevention
As evident in the name, homeless prevention works with people before they lose housing.
It is an approach to solving possible homelessness by empowering a person to identify safe, immediate, and appropriate alternatives to entering the homeless services system, such as shelters.
An organization helping with diversion will work alongside a person or to family brainstorm possible solutions to the issue(s) threatening their housing stability, with an emphasis on trusting the person to be an expert in their own solution as they regain control over their housing crisis.
Homeless Prevention strategies range from connecting a neighbor to rental support available in the community, helping a neighbor apply for social support like disability, medicare, or food stamps to help them meet their budgetary needs, or helping them connect with family or friends who can provide them a place to stay while they back on their feet.
Sometimes an organization works with a landlord to ensure that a neighbor can stay where they are currently residing, to work through any issues that could result in eviction, or organize a payment plan for repayment of missed rent.
The organization can then act as a mediator to develop a resolution that will allow the household to stay in their current housing. The goal of diversion is the lightest touch possible so community resources are available to those who need them most.
Homeless prevention is often a preferable approach to immediately placing someone in a shelter because it can be more cost-effective, it can ensure necessary shelter beds are available for those who need them most, but most of all, it prevents an individual or family from experiencing the trauma of homelessness.
Employment & Education Services
Job readiness training and job-seeking support offered to people at risk of homelessness can help neighbors achieve higher wages and higher quality jobs.
When a person is working one or two minimum wage jobs, they often have little leftover in the monthly budget (after rent, food, utilities) for emergencies or rental increases.
That's why employment services can be a critical tool for helping people compete in the modern job market and obtain jobs that pay above minimum wage.
People experiencing poverty and homelessness can encounter a number of factors that can prevent them from gaining quality employment including ​​limited education and skills, varied job histories, misplaced legal documents, limited access to transportation, cosmetic difficulties, such as missing teeth, and physical and behavioral health conditions.
According to San Diego's Point-in-Time count report (2018), 30% of individuals polled reported a loss of job as the primary cause of homelessness.
Through hands-on training, education, and job development, employment programs, such as Father Joe's Villages Employment & Education Center, foster empowerment and provide tools for facing the complicated, competitive world of employment.
Preventing Homelessness by Creating Housing
There are thousands of organizations across the world implementing solutions to alleviate poverty and inequality.
At Father Joe's Villages, we help to reduce and prevent extreme poverty by working to expand affordable and supportive housing opportunities in our community.
Affordable Housing
Housing becomes less affordable when the housing supply cannot keep up with the demand for housing in a region.
When housing becomes less affordable, the budgets of low-income families and individuals are squeezed, leaving little room for anything but survival. In fact, half of all San Diego homeowners don't make enough money to meet the region's cost of living, with 60% of local renters falling short by thousands of dollars per year.
By building more affordable housing in the community, organizations help to reduce the pressure on low-income neighbors and provide more affordable options for those that need it most.
Affordable housing enables folks to maintain housing long-term because the housing stays within a price range that is proportional to their income bracket.
Through the Turning the Key initiative, Father Joe's Villages committed to adding 2,000 units of affordable housing dedicated to neighbors overcoming homelessness, on top of the over 400 affordable units already offered by the organization. Learn more here.
Supportive Housing
Supportive Housing, sometimes referred to as Permanent Supportive Housing, is housing that is reserved for people with a physical disability, mental illness or long-term substance use disorder who need regular support to maintain housing stability.
While Supportive Housing is provided to people who have been homeless, this type of program prevents ongoing and future homelessness for at-risk individuals with a history of chronic homelessness.
Residents of supportive housing communities receive a long-term rental subsidy that is sensitive to their income and ongoing support services to help them maintain their housing.
At Father Joe's Villages, for example, Case Managers help clients set and achieve goals and get connected to resources, while Tenant Services Coordinators teach life skills and host social activities that build community.
A Registered Nurse provides wound care, patient education, and medication management.
Supportive housing is a compassionate and dignified solution to homelessness for people who would otherwise struggle to maintain housing on their own. Often, supportive housing is the best solution for addressing or preventing chronic homelessness amongst people with severe mental illness and debilitating disabilities.
However, communities often don't have the resources to provide supportive housing to all the individuals who may benefit from it.
For that reason, building and raising funding for new supportive housing communities can be critical for preventing homelessness for people most in need.
In Conclusion
Homelessness prevention programs and associated initiatives are often a cost-effective and compassionate approach to preventing individuals and families from living without shelter on the streets and entering into the cycle of homelessness.