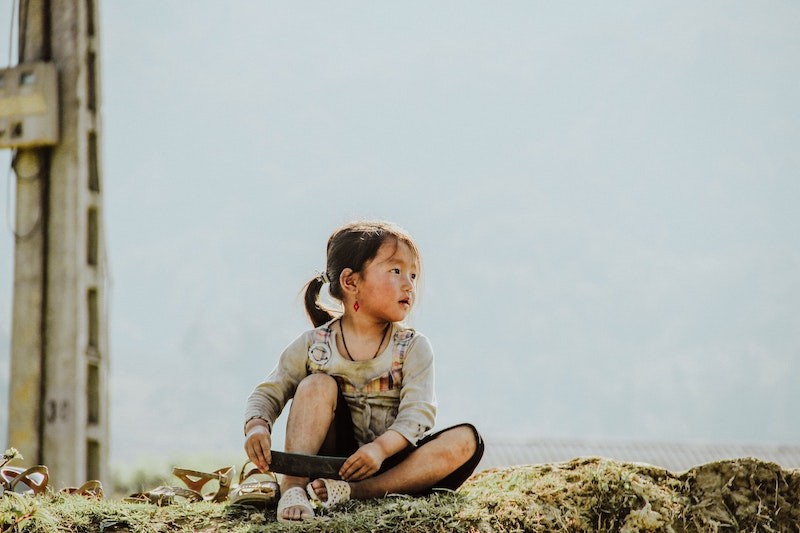 Family and Youth Homelessness in San Diego
Patrick always worked extra hard to support his family. However, after being let go from his job as a Lead Electronic Assembly Specialist, Patrick became unable to pay his rent and he and his family ended up losing their home. 
Initially, Patrick, his fiancé, and their five children lived out of their car. After the car was repossessed, they were forced to live on the streets.
"We had to sleep outside with the babies. They were crying and cranky and it was cold out. I made sure that they were covered with blankets."
The family searched for a part of town that was not visible to passersby and stayed there for the night.
"That's the worst memory—worrying about if somebody is going to come by and do something to my kids, and the kids being all cold on the sidewalk."
How Many Families Experience Homelessness in San Diego?
In San Diego, over 380 families experience homelessness on any given night. People become homeless with their families due to the inability to afford housing. This could be caused by sudden illness in the family, job loss, domestic violence, rent increases, and a lack of affordable housing options.
Homelessness damages the physical and emotional health of each family member experiencing it, and can frequently result in the separation of the family unit.
Family homelessness is debilitating not only for the adults in the family but for the children, as well. On top of the typical stresses of adolescence, kids experiencing homelessness face deep anxiety about meeting their basic needs every day, leaving less time to enjoy the carefree fun of being young.
How Many Children Experience Homelessness in San Diego?
According to California Coalition for Youth, based on national surveys, between 1.6 and 2.1 million youth ages 12-24 are homeless over the course of a year.
Homelessness and the causes of homelessness can lead to trauma, a condition that can negatively affect the mental health and development of a child. A healthy environment, nourishing food, and love and support are critical for a child's brain development.
Without those things, as is often experienced during homelessness, children are more likely to fall behind in their physical, emotional, and behavioral development.
Homelessness gets in the way of a youth's education, as well.
How can a child focus on school if they don't have food to eat or a safe place to sleep at night?
Children experiencing homelessness may have a more difficult time keeping their grades up which will inevitably impact their future— often perpetuating a cycle of homelessness.
Fortunately, when Patrick and his family were struggling with homelessness, Father Joe's Villages was there to offer them support and resources.
How Father Joe's Villages helps families experiencing homelessness
Father Joe's Villages is one of San Diego's most comprehensive shelters for families experiencing homelessness, providing housing, childcare, and a range of other critical resources.
In the last 10 years, Father Joe's Villages has served nearly 3,200 families and close to 7,000 children.
Last year, we served more than 300 families and nearly 800 children through all of our programs and services.
We offer a range of housing options that move families into homes as efficiently as possible and provide intensive support to help them prosper there. Father Joe's Villages partners with parents to create a foundation of hope on which they can build strong, self-reliant families.
Together, we can realize each family's potential to be secure, happy, and healthy. Our comprehensive services help parents regain self-sufficiency, while kids receive the customized care they need to thrive at home, school, and beyond through our Therapeutic Childcare program.
By offering integrated services and specialized housing suited to meet the needs of two-parent, single-father, or single-mother households, we help a diverse array of families achieve stability during difficult times. Through our on-site and off-site shelters, we offer nearly 400 beds specifically for families.

Families who are homeless can't focus on the future until they have access to safety, sustenance, shelter and reliable childcare. With these needs met, Patrick and his family were able to create a better future for themselves. With help from Father Joe's Villages' family services and programs, Patrick and his fiancé now have stable jobs, and the family now has a safe home of their own.
Do you want to be part of the solution to homelessness? Help us continue our work giving hope to our neighbors in need and ending homelessness one life at a time. Donate today!