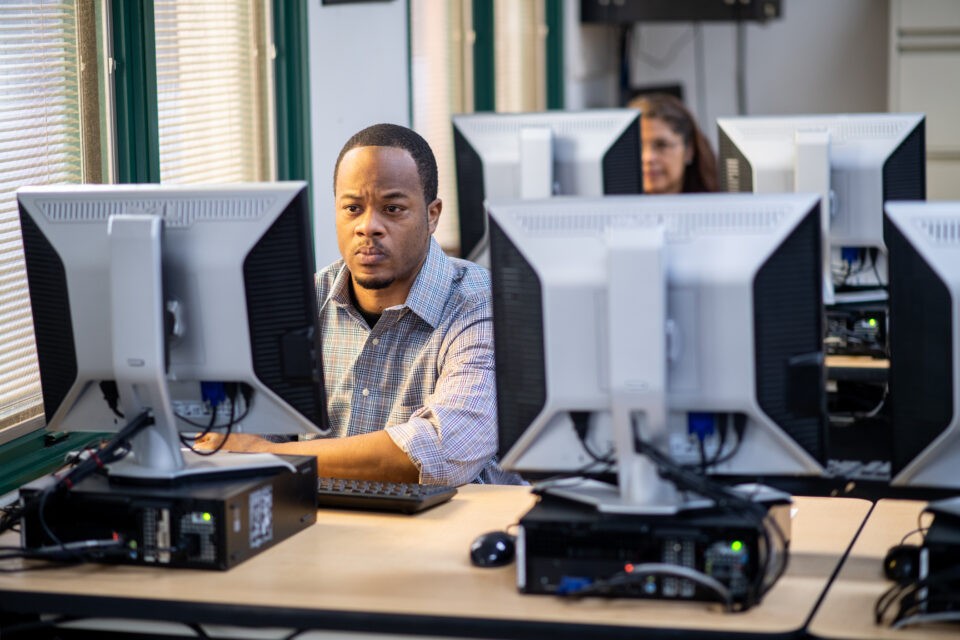 Strengthening Self-Sufficiency
Overcoming Barriers to Employment
For many clients, a key part of leaving homelessness behind is overcoming barriers to employment. Whether due to health issues, gaps in employment history, or simply not knowing how to start, the task of finding a job can be daunting.
Staffed by highly-trained experts, Father Joe's Villages' Employment and Education Services (EES) program helps clients find jobs, build savings to help with securing an apartment, and remove barriers to employment.
As the job market has shifted, so have the tactics of the team, instituting new pathways to employment,
such as Forklift Operator training. Designed to help participants obtain the skills needed to meet burgeoning demand, this training helps them secure employment that pays more than minimum wage and increases their chances of finding housing.
Thanks to the generosity of donors like you, the teams also provide one-on-one support to clients, referring them directly to verified employers, assessing job skills, providing clothing for interviews and conducting mock interviews. This year, the program is on track to serve nearly 1,000 individuals and has already provided over 7,400 services, a significant increase over 2021.