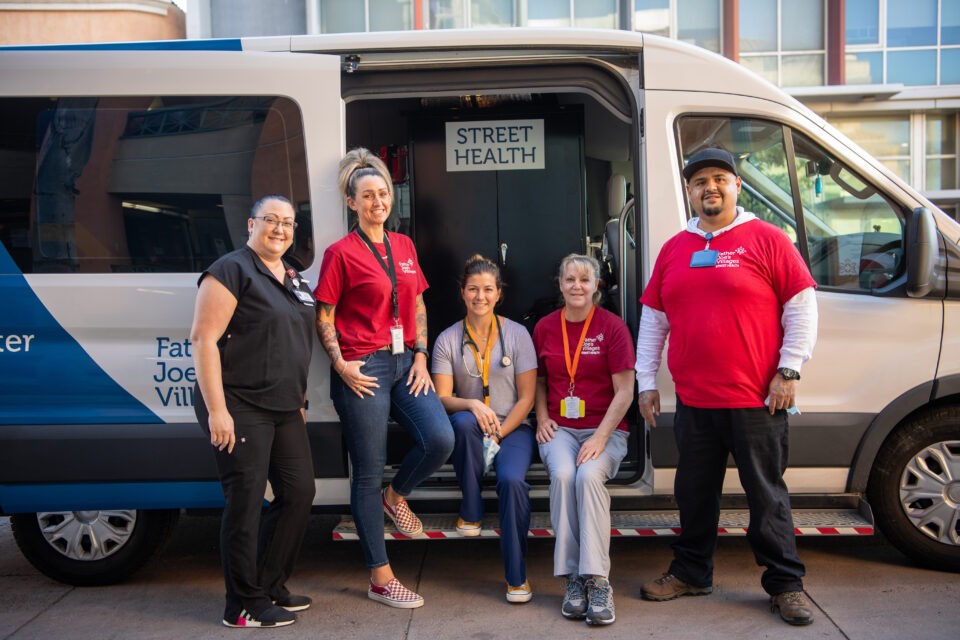 TURNING THE KEY INITIATIVE UPDATE
In a major step forward, Father Joe's Villages' Board of Directors approved the creation of a new affiliate company focused exclusively on developing affordable housing. Comprised of seasoned real estate development professionals, the new team will have full responsibility for the fulfillment of Turning the Key, our initiative to develop 2,000 units of affordable housing for those overcoming homelessness.
"Benson Place and Saint Teresa of Calcutta Villa have proven unequivocally that the concept works," commented Deacon Jim Vargas, President and CEO. "Creating this new team will bring greater momentum to the effort, allowing the organization to fully realize the vision for this vital program and creating housing for thousands in need."
EXPANDING HEALTH SERVICES AND ACCESS TO CARE
The Street Health team will expand service delivery to five full days each week (increasing from mornings only). The team will also add a new Street Health vehicle and increase outreach efforts by adding additional team members.
In January 2023, the Village Health Center will participate in a research study in partnership with San Diego State University to study the effectiveness of medication assisted treatment methods.
In addition, the Behavioral Health team will expand its space providing better patient care with additional clinician offices and exam rooms.