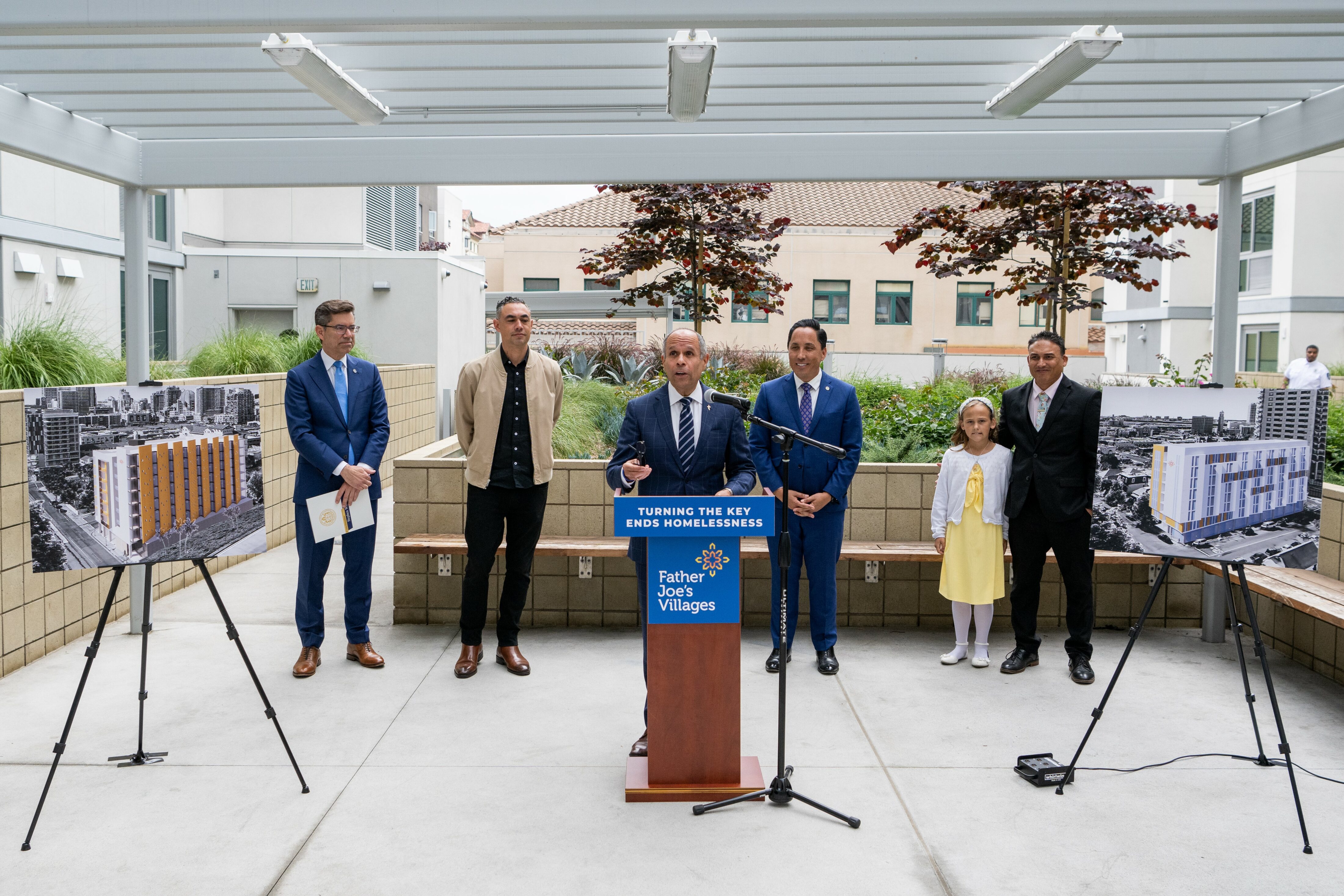 This week, Father Joe's Villages announced two new affordable housing communities as part of its Turning the Key initiative, which will provide permanent homes to people experiencing homelessness in San Diego.
The first new housing community will be located at the intersection of 17th Street and Commercial Street, while the second will be located at 16th Street and Island Ave. Both communities will see a groundbreaking in the latter half of 2024, and when completed in early 2026, will add more than 200 affordable and permanent supportive housing to the region.
During the press conference, President & CEO Deacon Jim Vargas was joined by local elected officials – including Mayor Todd Gloria and Councilmembers Sean Elo-Rivera and Stephen Whitburn – in celebrating the new affordable housing communities.
Construction of the property on 17th and Commercial Streets will be funded in part by a $4 million Community Development Block Grant awarded by the City of San Diego earlier in April. God's Extended Hand transferred the use of the property at Island and 16th Streets, which will be demolished to make room for the new construction, to Father Joe's Villages in 2022.
Additionally, Father Joe's Villages has also created a new Turning the Key Division to oversee its goal of providing 2,000 units of affordable housing to the San Diego region. The division is led by real estate veteran Jodi Rothery, who oversaw development of Benson Place and Saint Teresa of Calcutta Villa.