Though these are difficult times, it is often during unprecedented crisis that heroes are made. In the face of a pandemic, Father Joe's Villages' dedicated staff remain on the frontlines, continuing to provide critical services 
such as shelter, health care, meals and hygiene services 
to people living on the streets.    
---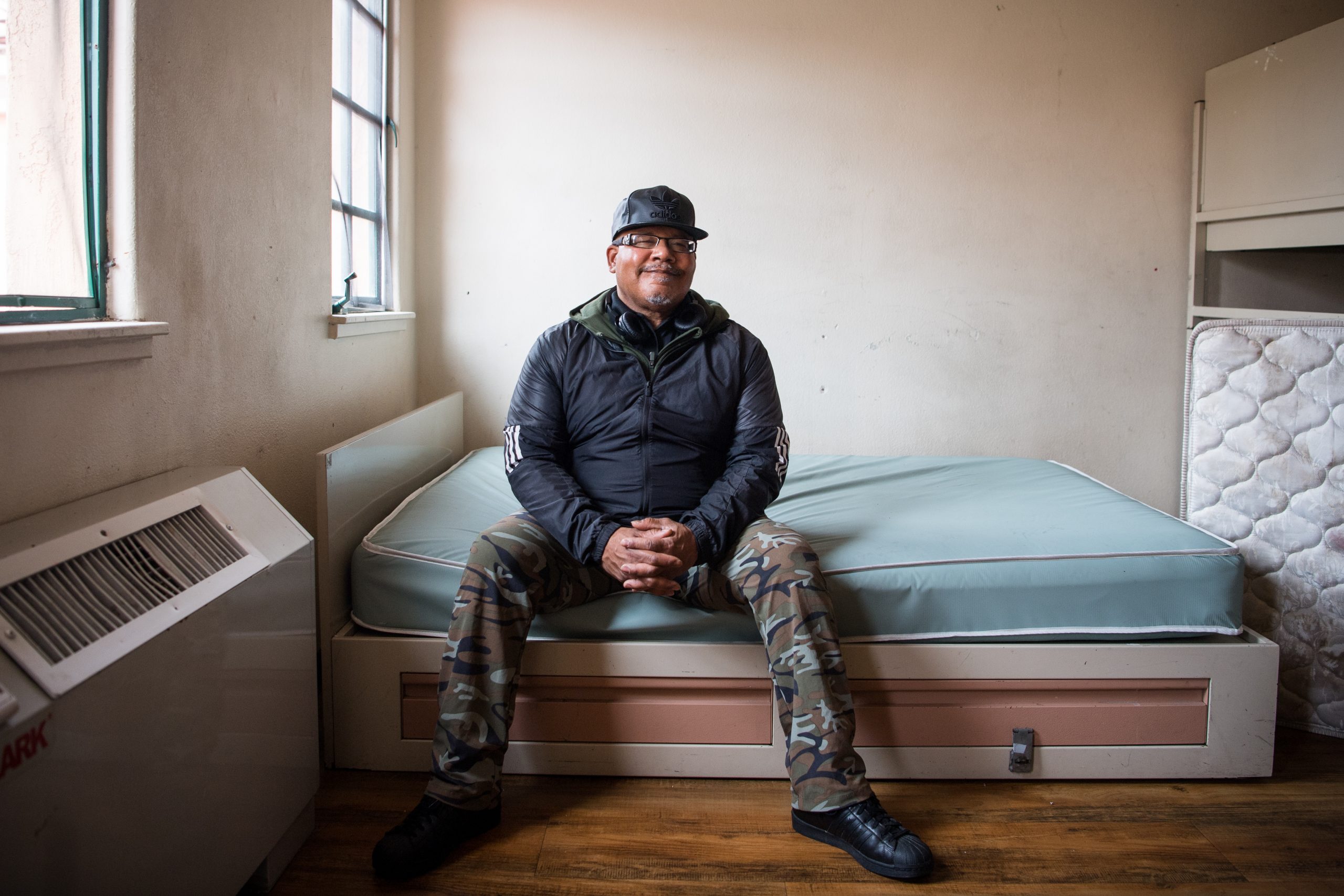 Providing Shelter to Those Most Vulnerable
People living on the streets of San Diego remain at a high risk of illness due to exposure while living outdoors, pre-existing health issues, unsanitary living conditions and inaccessibility to healthcare. Sadly, this means that our neighbors struggling with homelessness are more likely to experience negative outcomes as a result of this COVID-19 pandemic.
Currently, there are at least 7,600 men, women and children experiencing homelessness each night in San Diego. Father Joe's Villages housing programs provide a safe place to sleep to over 2,000 homeless men, women and children This would not be possible without the hard work and dedication of our committed Residential staff.
Father Joe's Villages' Residential team work on site at our Interim, Transitional and Inclement Weather shelters to manage the shelter facilities and provide resources to residents. They provide daily support through communication, community events and by teaching problem solving skills that help residents build self-sufficiency.
Village Residential Staff on the Front Lines
Father Joe's Villages' shelters and housing programs have brought hundreds of people in from the cold and provided them with a warm and safe place to stay during this uncertain time. As Residential Services Coordinator at the emergency shelter, Lynard considers his job more critical now than ever.
"This is when our clients need us most. As Residential staff we are the backbone of Father Joe's Villages. We are on the front-line," explains Lynard.
For three years, Lynard has worked closely with neighbors sheltered in the Joan Kroc Center, and has played a crucial role in their journey toward better lives. They see Lynard as a source of guidance, as well as a confidant. If a client thought they had COVID-19, Lynard would be who they would turn to for help. That's why Lynard and the rest of his Residential team have protocols in place should a positive COVID-19 case arise. 
"We have a workflow chart prepared to use in case someone tells us they are—or we think they are—positive for COVID-19," he says.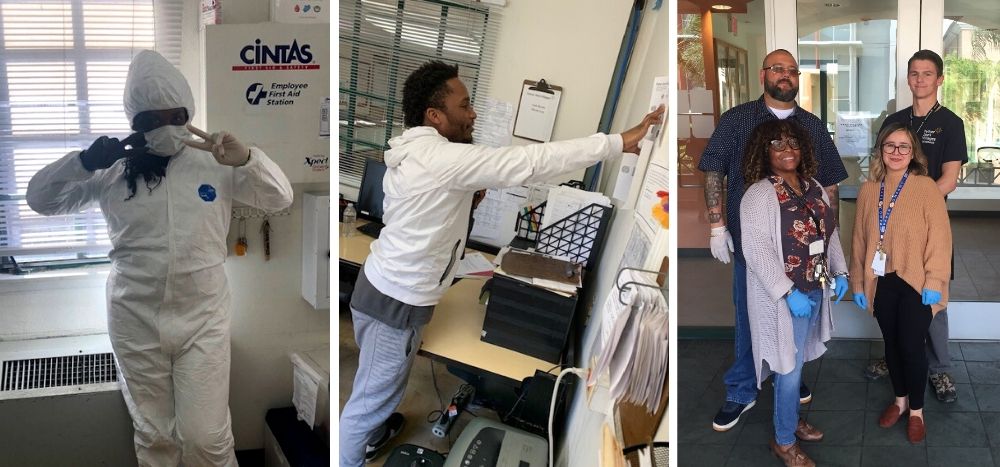 The Residential staff have been taught to identify symptoms associated with COVID-19 to rapidly connect sick residents to screening, testing and isolation through our Village Health Center. Additionally, to mitigate risk of exposure, Lynard educates clients on proper hygiene protocols like hand-washing and room cleaning. He also often reminds residents about the importance of wearing gloves and masks and ensures they are practicing social distancing.
When the COVID-19 pandemic first started, Lynard expected residents to be scared. Instead, he was inspired to see them step up and offer their help to the Residential staff.
"Clients have been remaining calm throughout this entire crisis. They have been taking extra precautions to try and keep everything clean. We've even had some clients who have come to the front desk to offer to clean parts of the hallway or wipe down parts of the stairwell," Lynard says.
Committed to Changing Lives
By leading with compassion and respect, Lynard and his Residential teammates have built a trusted rapport with the clients we serve. This mutual respect has built a necessary sense of comradery during a time when many homeless individuals are feeling fearful and alone.
We're thankful for the incredible efforts of Father Joe' Villages Residential teams to protect the health and safety of those we serve and for making it possible to bring neighbors off the streets during these uncertain times.