Though these are difficult times, it is often during unprecedented crisis that heroes are made. In the face of a pandemic, Father Joe's Villages' dedicated staff remain on the frontlines, continuing to provide critical services 
such as shelter, health care, meals and hygiene services 
to people living on the streets.    
---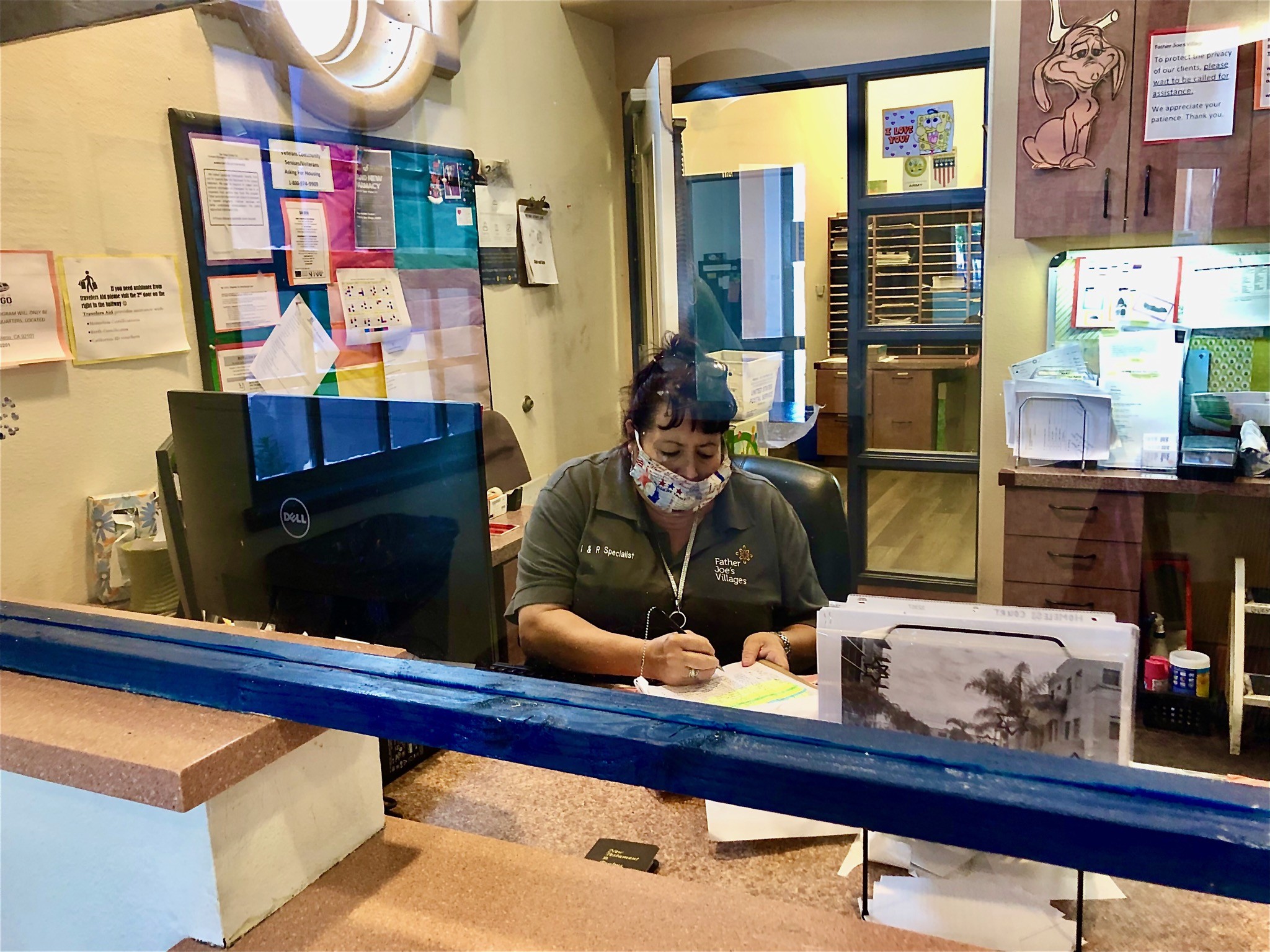 Each night in San Diego, at least 7,600 men, women and children call the streets home. Due to exposure, poor nutrition and less access to health care, our neighbors experiencing homelessness are at a higher risk of serious illness. Without the comforts of a safe shelter, homeless individuals often have a difficult time recovering from sickness. During the COVID-19 pandemic, Father Joe's Villages' compassionate and effective solutions are more necessary than ever. At Father Joe's Villages, we believe that everyone deserves to feel safe, and our committed staff work day and night to ensure our clients know they are not alone at this stressful time.
Providing a Warm Welcome and Needed Resources
Stationed at the front desk in the lobby of the Joan Kroc Center, Father Joe's Villages' Guest Services program is critical for struggling neighbors needing information on services and programs to help them out of homelessness. The Guest Services team are often the first point of contact for homeless individuals who are seeking help. As the Information and Referral Specialist for the Guest Services department, Brittany knows how important it is for our clients to see staff continuing to show up each day.
"Our clients need to be reassured that we are going to be there for them at the end of the day, no matter how scary it gets," she explains. "When they see us come in every day they know that we really care and have compassion for them."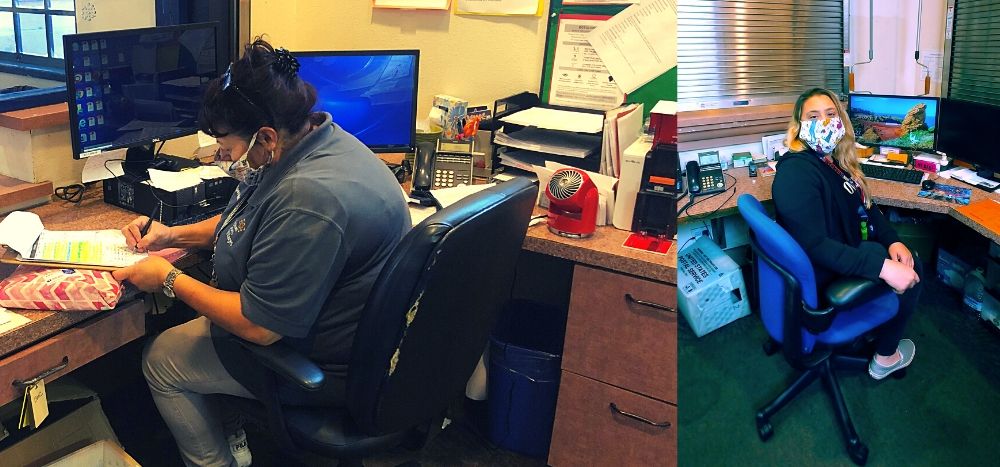 Brittany works closely with shelter residents, helping them through their journey out of homelessness. She also assists people currently living on the streets by providing them with information on shelter programs and essential services.
Stepping Up to Help Those in Need
Due to the increased demand during the COVID-19 crisis, Brittany and her coworkers often work overtime to meet the need. Not only that, but after hearing that other departments were understaffed, Brittany didn't hesitate to fill in. In addition to her usual Guest Services role, she is now also managing the shower service offered by the San Diego Day Center.
Although this may be an overwhelming time, Brittany exudes positivity. Her dedication to those we serve is exemplified in her willingness to help wherever she is needed. Brittany leads each daily interaction with empathy, ensuring that anyone who comes to Father Joe's Villages feels respected and supported. She and the Guest Services team remain on the frontlines of the COVID-19 crisis, continuing to provide critical support and serve as the first step on many individual's journey out of homelessness.