Father Joe's Villages serves veterans experiencing homelessness by offering a range of housing programs and supportive serves that will help them find their way home.
---
We See Veterans Home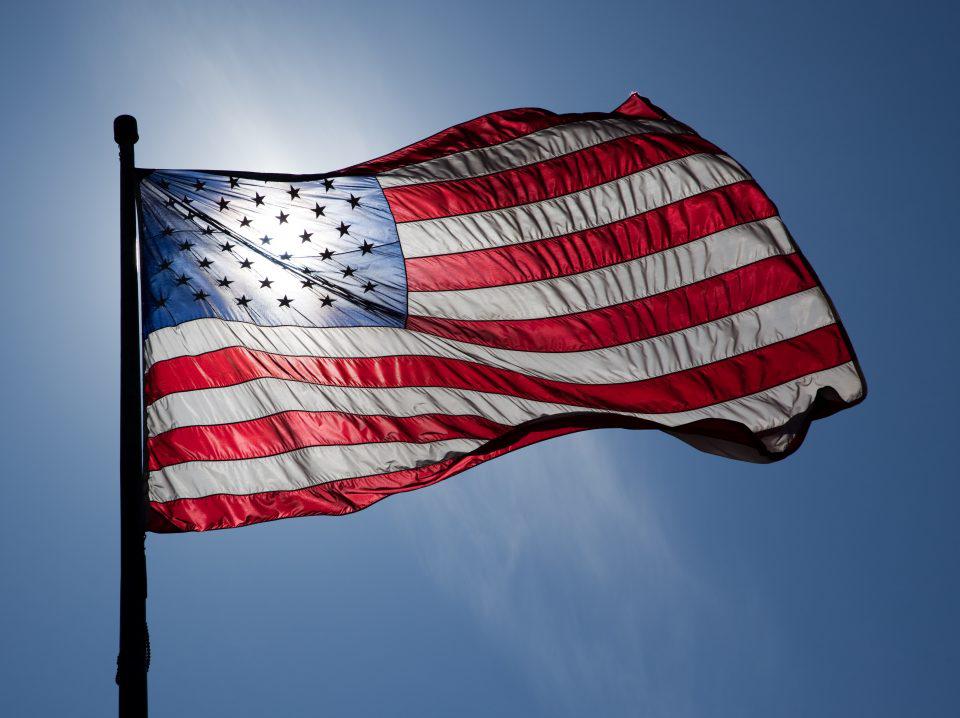 At Father Joe's Villages, we are committed to protecting the health and well-being of our veterans, so they can enjoy the freedoms they helped to preserve. By providing housing, comprehensive services and support, we give hope to our heroes that they won't be left behind.
With a vision to prevent and end homelessness for veterans in San Diego, Father Joe's Villages provides customized solutions to address each veteran's unique needs. We offer a range of housing programs that move veterans into appropriate housing as quickly as possible and intensive support to help them succeed there.
Our nation's service men and women have bravely committed their lives to protecting our country. Father Joe's Villages believes that our veterans deserve respect, compassion and targeted programs that fulfill their immediate needs and give them the tools they need for a bright future.
Father Joe's Villages served 1,640 veterans in 2016.

45% of the veteran clients served were disabled or retired.
We See Veterans in San Diego
San Diego County has the second largest veteran population in the nation. The Regional Task Force on the Homeless reports that over one thousand veterans are homeless on any given night in San Diego. Some veterans suffer from distinctive issues that make it difficult for them to find and maintain housing:
Veterans experience high rates of post-traumatic stress disorder and traumatic brain injury.
Veterans may have difficulty reconnecting with their friends, family and support systems.
Military occupations and training are not always transferable to the civilian workforce.
According to Veterans Affairs, half of homeless veterans become homeless within three years of being discharged, highlighting the difficulty of adjusting to civilian life after active duty.
When veterans don't have access to secure housing and integrated services, we deny them the chance to prosper in civilian life.

We See a Call to Duty
"Jim," an Iraq War veteran, faced challenges reconnecting with family and entering the work force. Plagued with PTSD, he turned to alcohol. Jim eventually lost his home, car and bank accounts. He was living on the streets until 2012, when his three young daughters were left with him. Jim turned to our Services for Veterans. Through our state-certified substance abuse treatment, support groups and mental health care, Jim became sober and overcame his depression, allowing him to get his finances back on track. Since then, Jim and his three girls have been thriving in their own apartment.
I was able to get my finances back on track. My daughters also benefited from the mental health services for issues that come along with being without their mom for so long. — Jim, Veteran, Single Father
We See Needs Being Met
Housing Programs
Housing options include Interim Housing, Transitional Housing, Rapid Rehousing, Permanent Supportive Housing and Affordable Housing. Veterans receive priority entry to most of our housing programs.
82% maintain permanent housing for 9+ months after exiting transitional housing.
Multidisciplinary Team Case Management
Case managers and Tenant Services Coordinators use compassionate, evidence– and strengths-based approaches to help veterans develop and actively achieve individual goals.
Employment & Education Services
Father Joe's Villages provides access to computers/phones, job coaching, skills training, resume guidance and interview preparation.
60% of veterans exit the program with employment.
Behavioral and Physical Healthcare
Our state-licensed clinic provides full-service primary and specialty care, mental health treatment and preventative and restorative dentistry.
Veterans Support Groups
Veterans have the opportunity to join a 10-session weekly PTSD meeting and attend a weekly Veterans Lunch to connect with other veterans.
Daily Meals
Food Services supplies three free meals a day for Interim and Transitional Housing veterans and free lunches to neighbors in need.
25-45 veterans attend our weekly veterans lunch on average.
Outreach Services
The San Diego Day Center provides basic dignity services for adults who are homelessness, while also working to connect them with Father Joe's Villages' programs.
We See Freedom
Father Joe's Villages receives only 32% of its funding from government and other grant funding sources. We depend on generous citizens to support our mission and help us see an end to homelessness in the San Diego community.
Together, we can transform the lives of veterans in San Diego.
$86 houses a homeless veteran for one week.
$105 provides hot, nutritious meals to a veteran for one month.
$285 pays for one veteran to be fully trained, certified and ready for a job as a security guard.