Stephen and Nina have persevered through addiction and homelessness. Now, they look to create a better future for their family.
---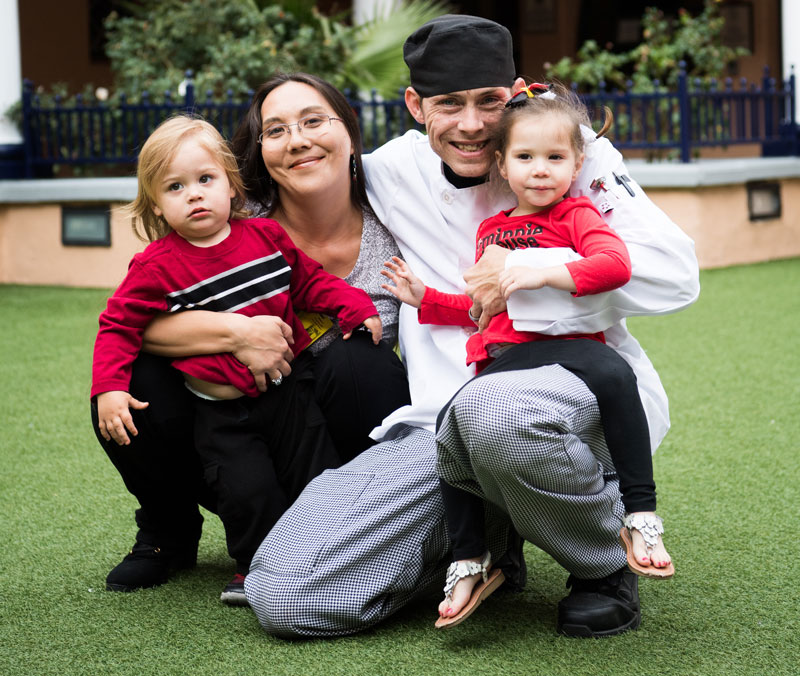 Around Valentine's Day, the world becomes saturated with flowers, chocolates and teddy bears and reminds us that love is as essential as food and water.
Love is about stepping forward in life, knowing that someone is always beside you, ready to support you no matter what. Love is something that gives you strength and courage, even as you face seemingly impossible obstacles.
Nina met Stephen, the brother of her best friend, as a teenager. They began dating a few years later and soon became inseparable.
However, they faced challenges early on.
Stephen was battling addiction and eventually checked into a sober living facility. Nina stayed by his side supporting him throughout the recovery process.
With Stephen sober, the couple moved into their own apartment and had their first child.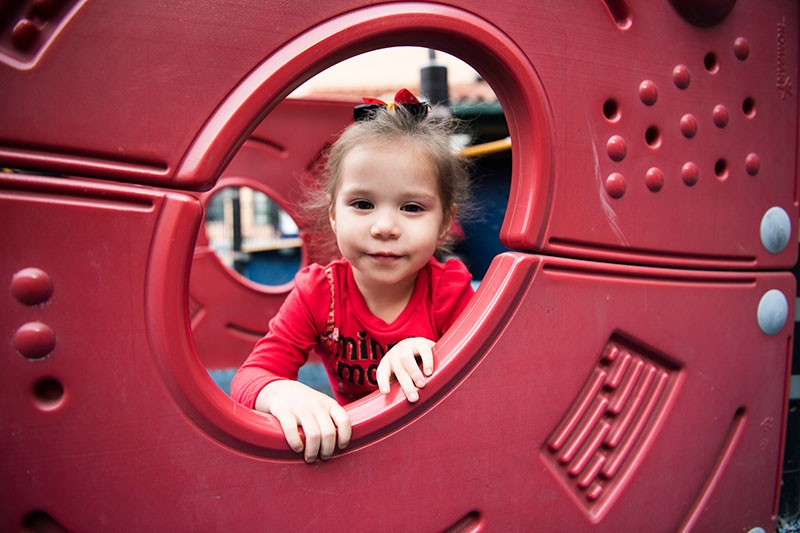 They had no idea that their new neighbors had drug problems of their own.
"Where we were living, there were always drugs around us and my husband is a recovering addict," Nina explains. The neighbors were loud and chaotic, often waking up their baby. "It was best for us to just leave."

Nina
Unfortunately, Nina and Stephen quickly discovered that their minimum wage jobs made it impossible to afford living anywhere else. At that point, they became homeless and began bouncing between cheap motels.
Homelessness was the greatest trial the couple had faced so far, with Stephen working to maintain his sobriety under the pressures of taking care of a family.
"Our love for each other and our son kept us together."

Nina
When Nina became pregnant with their second child, the couple knew it was time to get help. They came to Father Joe's Villages for support and eventually moved into the Family Living Center with their young children.
Stephen and Nina quickly signed up for Father Joe's Villages' STEPs (Skills & Training Enhancement Programs) vocational training program and enrolled their children in Therapeutic Childcare.
Knowing their kids were well cared for, Stephen put in the hours and completed Father Joe's Villages' Culinary Arts Program, while Nina trained to become a housekeeper for upscale hotels. Completing these vocational training programs helped Nina and Stephen secure stable work, Nina at a hotel in Mission Beach and Stephen at a restaurant downtown.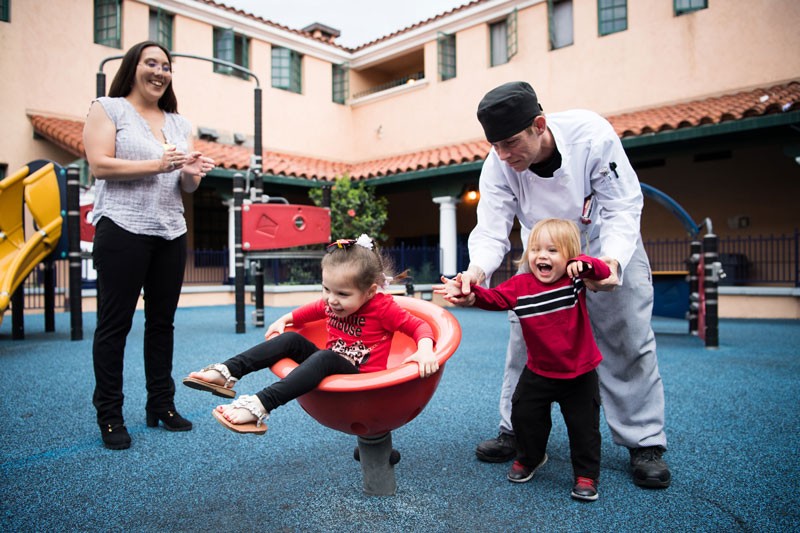 Stephen has maintained his sobriety throughout the trying times.
"Stephen's focus is on his kids and building our life together. He wants our kids to grow up around a positive role model."

Nina
Now the couple is saving their money and searching for affordable family-friendly housing. They look forward to being able to thrive on their own.
"I am so proud of Stephen and of everything we've accomplished here," Nina says, beaming with gratitude. "I have a job. He's working again. He's healthy and happy and doing what he wants to do. Our kids are excelling."

Nina
When asked how they made it through, Nina answers, "I always have Stephen's back, and he always has mine."
---
Want to send some love to neighbors in need like Nina and Stephen?
Support families who are braving incredible obstacles to overcome homelessness.
Give today to support our Family Living Center and help keep families together during their darkest times.
Need help?
Call 2-1-1 to see all of the resources available to you in San Diego county. You can also read more about our services here.
---