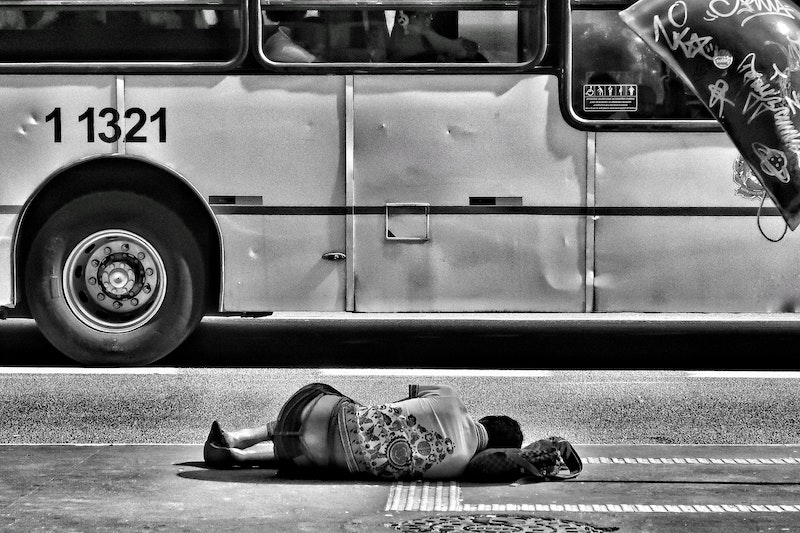 Transitional Youth Experiencing Homelessness
Young adulthood should be an exciting time comprised of social networking, educational opportunities, and personal growth. Sadly, these seemingly "normal" experiences are out of reach for so many Transitional Age Youth (TAY) experiencing homelessness. 
Today, there are hundreds of young adults considered Transitional Age Youth in San Diego struggling with homelessness. California Coalition for Youth defines Transitional Age Youth as young adults ages 18 through 24 who are experiencing homelessness and are unable to rely on familial support.
This population includes runaway minors, abandoned youth or youth who were expelled from their homes, and youth who have aged out of child foster care or been released from juvenile detention facilities.
The Dangers of Being a Transitional Age Youth
Brain development in youth between the ages of 18-24 is incomplete, leading to an increased likelihood of impulsivity and limitations in decision making. A stable environment is crucial to healthy brain development, and not having a safe home or supportive family can impede emotional and behavioral growth in young adults. This can cause delinquent behaviors exasperated by the desperation of life on the streets.
Many Transitional Age Youth have experienced trauma, whether from family conflict, domestic violence or the foster care system, compromising their ability to form trusting and lasting relationships. Their age and inexperience make them more vulnerable to poor relationships.
Without parental figures in their lives, they turn to other young people on the streets for a sense of belonging and mentorship. Homeless youths also suffer disproportionately from drug and alcohol addiction and have a higher likelihood of becoming victims of sex trafficking.
Causes of Homelessness in Transitional Age Youth
The causes of youth homelessness are varied and complex.
The Congressional Research Service identified the main risk factors leading to youth homelessness as family conflict and family dynamics, a youth's sexual orientation, gender identity, sexual activity, school problems, pregnancy, and substance use.
Family conflict
Family conflict remains a significant cause of homelessness among Transitional Age Youth. Many Transitional Age Youth are forced into homelessness after suffering abuse, strained relationships, substance abuse of a family member, and/or parental neglect.
Almost 90% of runaway youth in an emergency shelter reported dysfunctional family dynamics as critical issues leading to their homelessness.
Sexual orientation
LGBTQ youth have more than twice the risk of being homeless than their cisgender or heterosexual peers.
It is estimated that lesbian, gay, bisexual, and transgender (LGBTQI+) youth make up thirty-nine percent of the street youth population. LGBTQI+ youth leave home more frequently and are exposed to more victimization while on the streets compared to heterosexual homeless youth.
According to Youth.Gov, LGBTQI+ youth make up a greater percentage of youth who are homeless relative to the percentage of youth who are LGBTQI+.
Transition out of foster care
One of the biggest obstacles faced by those aging out of the foster care system is the ability to support themselves financially. In fact, close to 31% of transition-age foster youth experience homelessness in California.
Without the proper supportive youth services and assistance, transitioning to adulthood so quickly can be difficult—especially when you add a lack of affordable housing and an insufficient income that most young adults earn.
Transitional Age Youth aging out of foster care don't have the familial safety net or resources that would prevent them from falling into homelessness.
How Father Joe's Villages helps Transitional Age Youth
Our goal at Father Joe's Villages is to provide a bridge of support to help Transitional Age Youth experiencing homelessness transition into adulthood with the tools they need to leave homelessness behind.
Services we provide for homeless youth:
Trauma-Informed Services – Father Joe's Villages provides trauma-focused Behavioral Health, counseling and psychiatry services tailored to the specific needs of homeless youth.
Employment & Education – Our Employment & Education services offer one-on-one mentorship and support in job skills training and job placement. These services help youths gain self-sufficiency by helping them gain an education and teaching them how to apply for jobs.
Case Management or Housing Navigation – Through case management and housing navigation, we help youths experiencing homelessness connect to valuable housing resources in the community, build trust with adults, and apply for housing.
Housing/Shelter – In 2020, Father Joe's Villages provided services for 130 Transitional Age Youth through our shelters. We offer stable housing specifically geared towards Transitional Age Youth including 46 beds in our Golden Hall Bridge Shelter.
Do you want to be part of the solution?
Help us continue our work giving hope to our neighbors in need and ending unaccompanied youth homelessness one life at a time. Donate today!