Therapeutic Childcare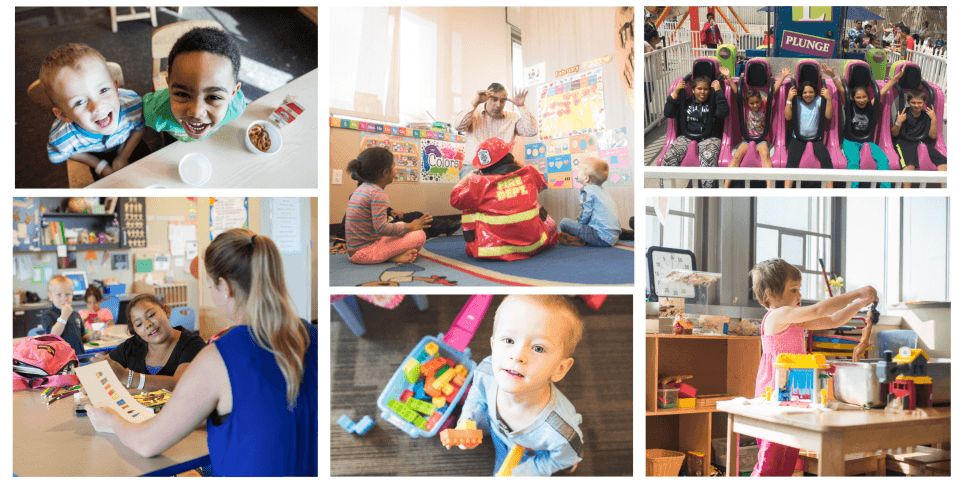 We See Strong Families
---
About Therapeutic Childcare
Father Joe's Villages' Therapeutic Childcare Program empowers children and their parents to create the foundation for achievement – now and into the future. Therapeutic Childcare fosters children's social and academic skills and by cultivating strong, supportive families. Our Therapeutic Childcare program allows parents to seek or maintain employment and/or to attend other critical appointments (such as medical, counseling and other supportive service appointments) while their children are safe and thriving.
Father Joe's Villages approaches childcare therapeutically because children experiencing homelessness and poverty are often confronted with stress and trauma they are too young to understand. If this trauma goes unaddressed, it can lead to severe emotional distress. Many suffer physical, psychological, and emotional trauma, resulting in higher incidences of mental health disorders that manifest in their behavior over time. Their academic performance can also be hampered by poor cognitive development and by circumstances of homelessness. For instance, families experiencing homelessness frequently relocate, preventing children from developing a sense of stability and from attending school regularly. With early and consistent interventions, children can learn to overcome the many detrimental effects of their poverty and homeless experiences.
Our Therapeutic Childcare Program staff and volunteers are dedicated to preparing children experiencing poverty and homelessness for success. Coupled with Father Joe's Villages' Housing Programs and Family Services, our Therapeutic Childcare Center's comprehensive parenting, child development and childcare services can help build strong and self-reliant families. Join us in seeing all of San Diego's families shine.
---
Our Services
Behavioral Healthcare – A licensed clinical psychologist and Ph.D. level interns offer clinical assessments and services to ensure each child's behavioral and developmental health.
Family Bonding & Enrichment –  Families can enjoy story time, family meals and other activities dedicated to promoting strong connections between parent and child.
Parental Support – Our parental support services include dyadic family therapy and parenting classes.
Childcare – Our Therapeutic Childcare Center provides infant, toddler and preschool childcare with age-appropriate curricula led by child development specialists and mental health clinicians.
In 2016, the Therapeutic Childcare Center provided nearly 62,000 hours of childcare and after-school care to 415 children.
Tutoring and Mentoring – Committed volunteers offer after-school tutoring and mentoring.
Youth Clubs – Weekly youth clubs teach and emphasize healthy habits in fun and creative ways. Learn more about our Teen Club program.
85% of children 3 to 17 years old increased their academic and life skills as a result of the program.
Personal Development Program – Child development specialists identify potentially challenging behaviors in children over age 5 and promote behavior modification with positive incentives.
Token Program – Teens and parents are rewarded with tokens for participating in programs. They can then trade the tokens for items at our on-site store (e.g. clothes, books, diapers, educational toys/games).