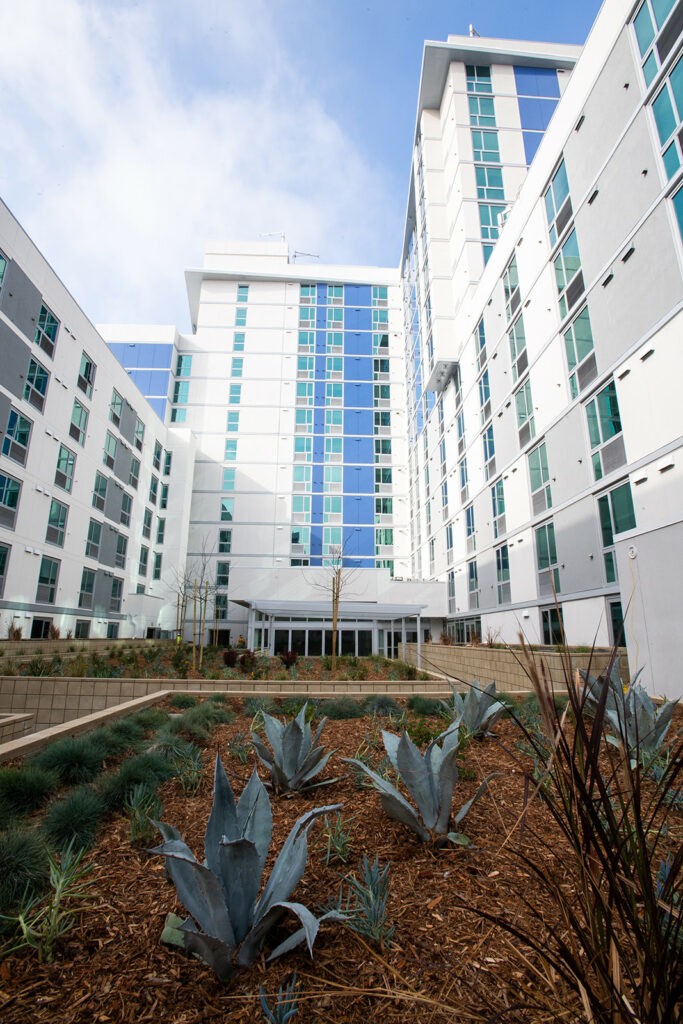 One Year Anniversary of Saint Teresa of Calcutta Villa
Turning The Key
We recently celebrated the one-year anniversary of the grand opening of Saint Teresa of Calcutta Villa. When a person is housed, they have a platform to address all their needs, no matter how complex. STC has changed the lives of many, and we are committed to continuing the fight against homelessness and providing more affordable housing our community needs.
This year at Father Joe's Villages, we plan to make significant strides forward on our Turning the Key initiative. This initiative is a transformative housing solution for San Diego to create 2,000 units of affordable housing. Father Joe's Villages recently opened both Benson Place and Saint Teresa of Calcutta Villa communities—offering nearly 500 affordable housing units combined. We look forward to planning the redevelopment of organization-owned property on 17th and Commercial Street, offering close proximity to all of Father Joe's Villages' comprehensive services. This location is slated to include approximately 108 units, another step forward towards our goal of 2,000 units.
Your donations helped make this endeavor possible, and we cannot thank you enough. Neighbors helping neighbors is what it is all about.