From our beginnings, the principals and ideals espoused by St. Vincent de Paul have served as a guiding light for all that Father Joes's Villages does.
---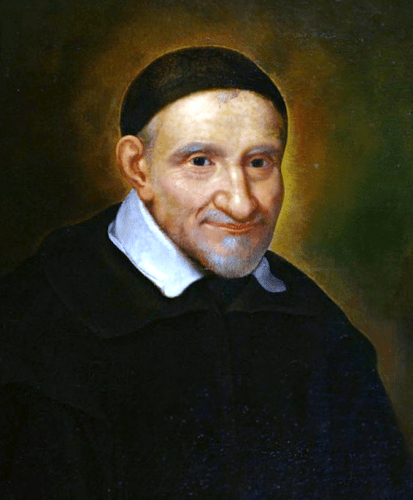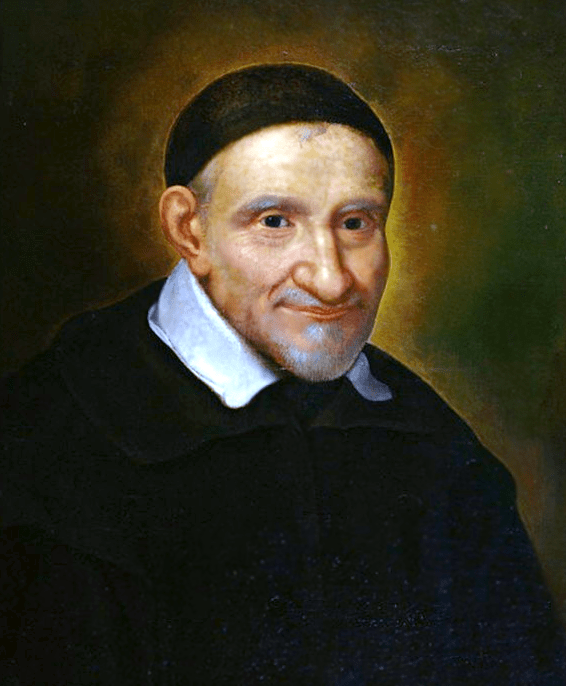 Who is St. Vincent de Paul?
Born in 1581 and canonized in 1737, Saint Vincent de Paul dedicated himself to serving the poor. Known as the "Great Apostle of Charity," St. Vincent stood out for his compassion, humility and generosity.
From our beginnings more than 65 years ago as a small chapel serving the poor, the principals and ideals espoused by St. Vincent de Paul's legacy have served as a guiding light for all that Father Joe's Villages does.
You can learn more about our patron saint in this biography from Mary Pages.
Early Life and Education
Saint Vincent de Paul was born April 24, 1581 of poor parents in the village of Pouy in Gascony, France. He enjoyed his first schooling under the Franciscan Fathers at Acqs. He made his humanities studies at Dax with the Cordeliers, and his theological studies, interrupted by a short stay at Saragossa, were made at Toulouse where he graduated in theology.
In 1600, he received his education by the Franciscans at Dax and at the age of 19 he was ordained a priest. In 1605 he was captured by pirates and taken to Tunis, sold as a slave, and remained there for two years. He convinced his second master, a former monk, to return to France for absolution. In Rome he came to the attention of Pope Paul V, who sent him on a mission to the French court of Henry IV, where Vincent remained as chaplain to the queen. He inspired many of the courts to an interest in the poor of Paris.
Call to Service
In 1617, in the middle of winter, God gave him a sign while at the bedside of a sick peasant. The deathbed confession of this dying servant opened Vincent's eyes to the crying spiritual needs of the peasantry of France. On the 8th of December 1617, Saint Vincent began to organize his many works of charity for the poor and the sick, the children and the aged. In 1633 Saint Louise de Marillac helped him establish the Daughters of Charity.
The Congregation of the Mission
By 1625, he had influenced a number of young men, some of the priests, to join him in forming a religious group to be called the Congregation of the Mission often known as The Vincentians, and his friends worked with the poor people of the countryside near Paris, teaching them about Jesus Christ and the Good News of the Gospel and helping them obtain food and clothing. In 1633 the Archbishop or Paris gave him the Priory of St. Lazare as a headquarters.
Saint Vincent died at Paris, 27 September 1660. He was beatified 21 August 21, 1729, by Pope Benedict XIII and canonized 16 June 1737 by Pope Clement XII.
Prayer to St. Vincent de Paul
O Glorious Saint Vincent de Paul,
The mention of your name,
Suggests a litany of your virtues:
Humility, zeal, mercy, self-sacrifice.
It also recalls
Your many foundations:
Works of Mercy,
Congregations,
Societies.
O Lord, give us the grace,
That You bestowed upon,
Your servant St. Vincent de Paul,
To relinquish the temptation,
Of material things,
In our holy effort,
To minister to the poor.
Amen.