In honor of Mother's Day, Deacon Jim Vargas shares the stories of two mothers who turn to Father Joe's Villages to create better lives for their children.
---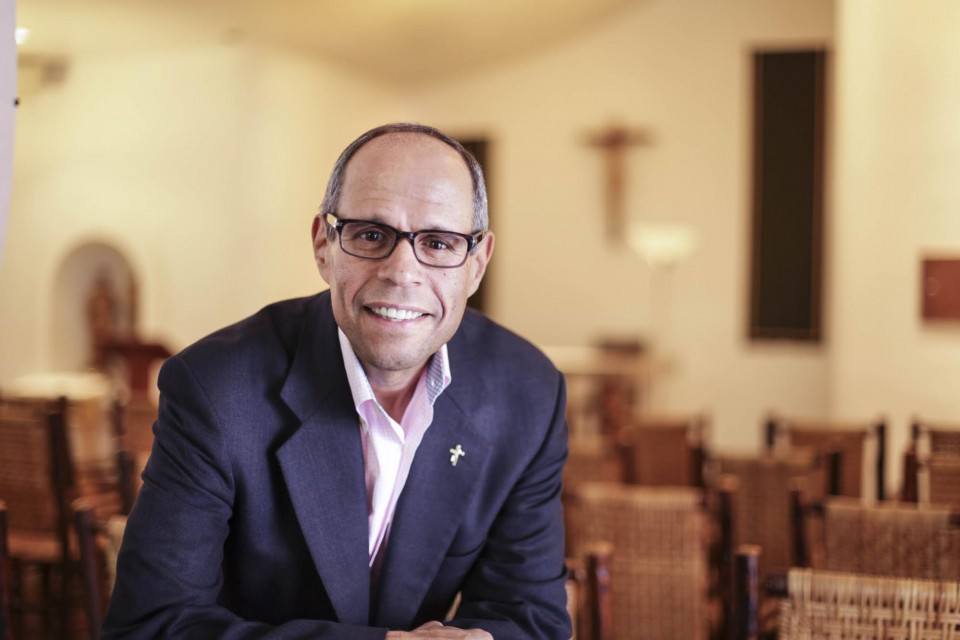 Last year, Father Joe's Villages helped 1,260 families with the housing and supportive programs they urgently needed.
This year the need is even greater.
Michelle, Robert and their three children moved into Father Joe's Villages in February. When Michelle sat down with our staff on her first day with us, she shared:
"They raised our rent $200 a month. Even though Robert works full-time we still couldn't make it. We kept getting further behind. It wasn't a surprise when the landlord kicked us out. We don't have family close by and we didn't have anywhere to go. We lived in our car. It's hard for a family of 5 to sleep comfortably in a Corolla. I was scared. My daughter, Madison, she was worried people would see us. Liam kept crying. Kieran was okay. He's the oldest, the caretaker. Now that we are here, I can tell my kids everything is going to be alright."
At Father Joe's Villages, we are proud to be at the forefront of helping mothers like Michelle care for their children.
We provide a warm and welcoming place for families to live and the supportive services that help them thrive. Through job training and employment support, parenting classes, medical and dental care, addiction treatment, financial management and budgeting classes, and therapeutic childcare, we provide a safe enriching place for kids to play and grow and a supportive environment so that parents can get back on their feet.
Your contribution helps keeps families warm and safe and provides the chance for kids to be kids, free of the worries and fear that come with homelessness.
Another devoted mother, Victoria, recently turned to us for relief from the stress of living on the streets. Just last month, she and her daughter Abigail enrolled in our Rapid Rehousing program. This program provides short term rental assistance and supportive services to help parents and their children secure an income and settle in to their own apartment. Victoria recently told her case manager:
"Being homeless, it's hard. I'm supposed to be a role model for my kids. How was I supposed to do that when we were out on the street? My daughter was constantly asking me, 'Mommy, what's wrong?' After we got help from Father Joe's, my daughter, she says to me, 'Mommy, you are smiling again!'"
This Mother's Day, please donate. Your gift ensures that mothers like Victoria have a reason to smile.
Yours in God's Service to our Neighbors in Need,