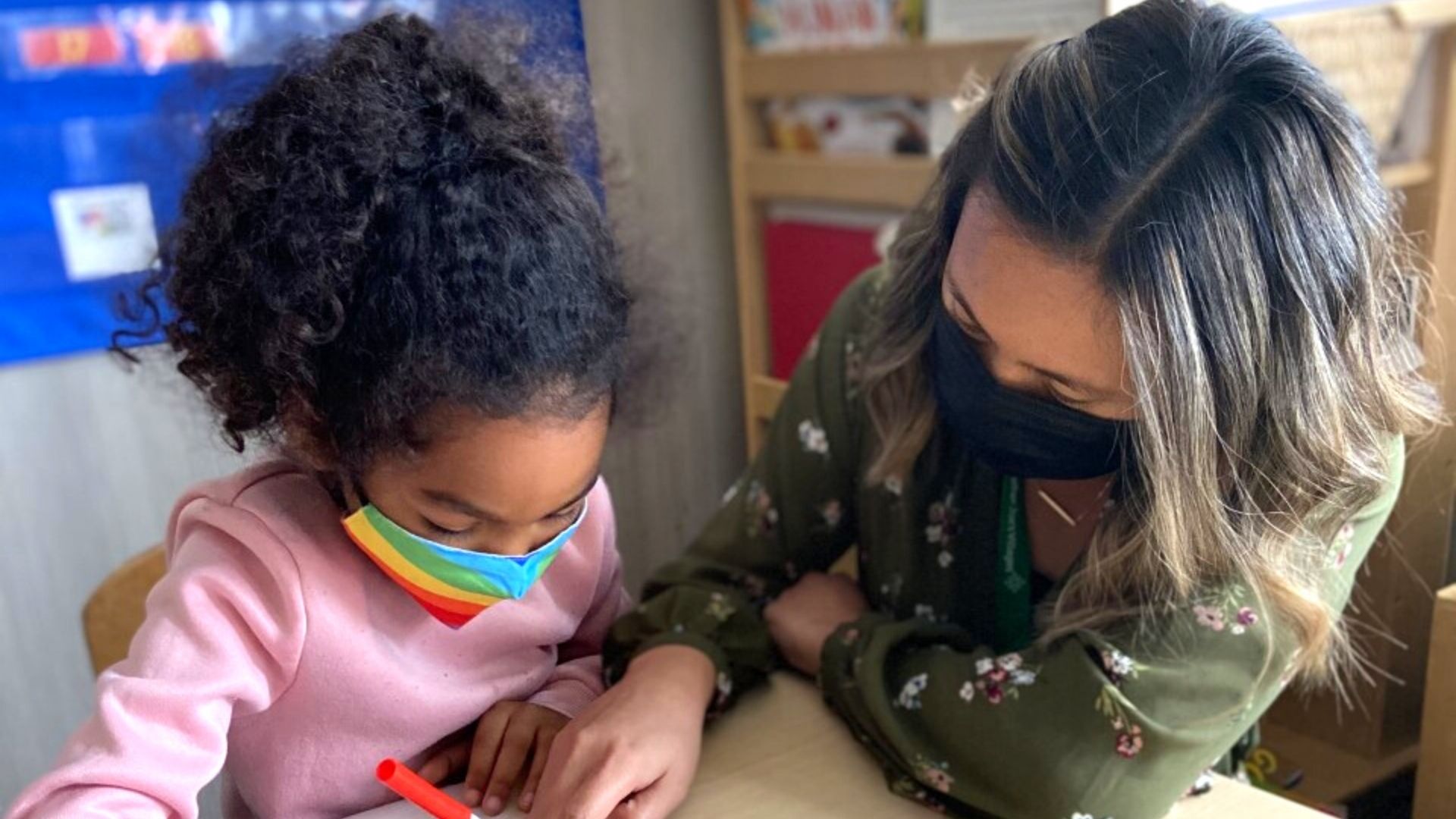 As a child, experiencing homelessness can leave lasting trauma that lingers into adulthood. Therapeutic Childcare at Father Joe's Villages works to end the cycle of homelessness by ensuring that children have the resources they need for success.
This summer, Father Joe's Villages' Therapeutic Childcare team is bringing hope and normalcy into the lives of families in need through our annual Summer Camps. 
Our Summer Camps offer educational and fun summer activities to children staying in our shelters and housing programs, including safe trips into the community, art and cooking projects, science experiments, and learning opportunities. Our expert staff design a summer curriculum that focuses on healthy child development, important socialization and creating life-long memories for children most in need. 
In this interview, Education Coordinator, Ashley Nguyen, explains how she and the dedicated Therapeutic Childcare team coped with the changes the pandemic forced on the program, and what she is most looking forward to this summer.
What has been most challenging about your work during the pandemic?
Ashley: It has been hard trying to help parents accommodate to their children's new needs with Distance Learning. Not all of our families are tech savvy, and some did not know how or where to get resources with the sudden closure of schools and public libraries. 
How did the Therapeutic Childcare team come together during COVID-19?
Ashley: During the stay-at-home order, the Therapeutic Childcare team came together to create and deliver daily activity packets that were fun and full of enrichment for our families living in our shelter to work on together.
Not only did the Therapeutic Childcare staff provide educational and emotional support to our families but we also supported each other. We helped out in other departments as a team where staffing was dramatically impacted, as well.
As an Education Coordinator, what support do you provide the families staying at Father Joe's Villages?
Ashley: I check in with all families residing in our shelters every quarter and as many times needed throughout the semester. With the first check-in, each child enrolled in school received a backpack of school supplies and 3 books to keep. Throughout the quarter, individualized packets are made for children who needed individualized support. This includes  sight word flash cards, letter games for children who were struggling with reading and writing, and math games so the whole family could be a part of the child's learning process.
There needs to be a lot of communication with schools and teachers when children fall through the cracks, have trouble connecting to the internet or don't not know how to get their learning devices fixed. I help parents with where to find their children's schoolwork online and how to check their progress to hold the students accountable.
What does summer break look like for Therapeutic Childcare this year?
Ashley: With Covid-19, Summer Camp will look a little different from previous years, but it will still be fun for the kids! Because of social distancing considerations we are limited to less outings, but we are doing our best to take the children on field trips in a COVID-safe manner. We will have different time slots on different days for different age groups so we only have a small group of students together at once.
We will still be providing packets and activities for families to do when they are in their rooms.
What are you most looking forward to about summer break with the kids?
Ashley: Less distant learning stress for families! Children will have the opportunity  to relax and spend time with their families playing games and doing activities that are hands-on and not online!
We will also be able to provide children with that social interaction with peers their age that many of our students have been lacking as they attend school online. Not only will children get to hang out with other kids, they will get to have another adult to talk to— our amazing Therapeutic Childcare staff can be a figure other than their parents who they can rely on.