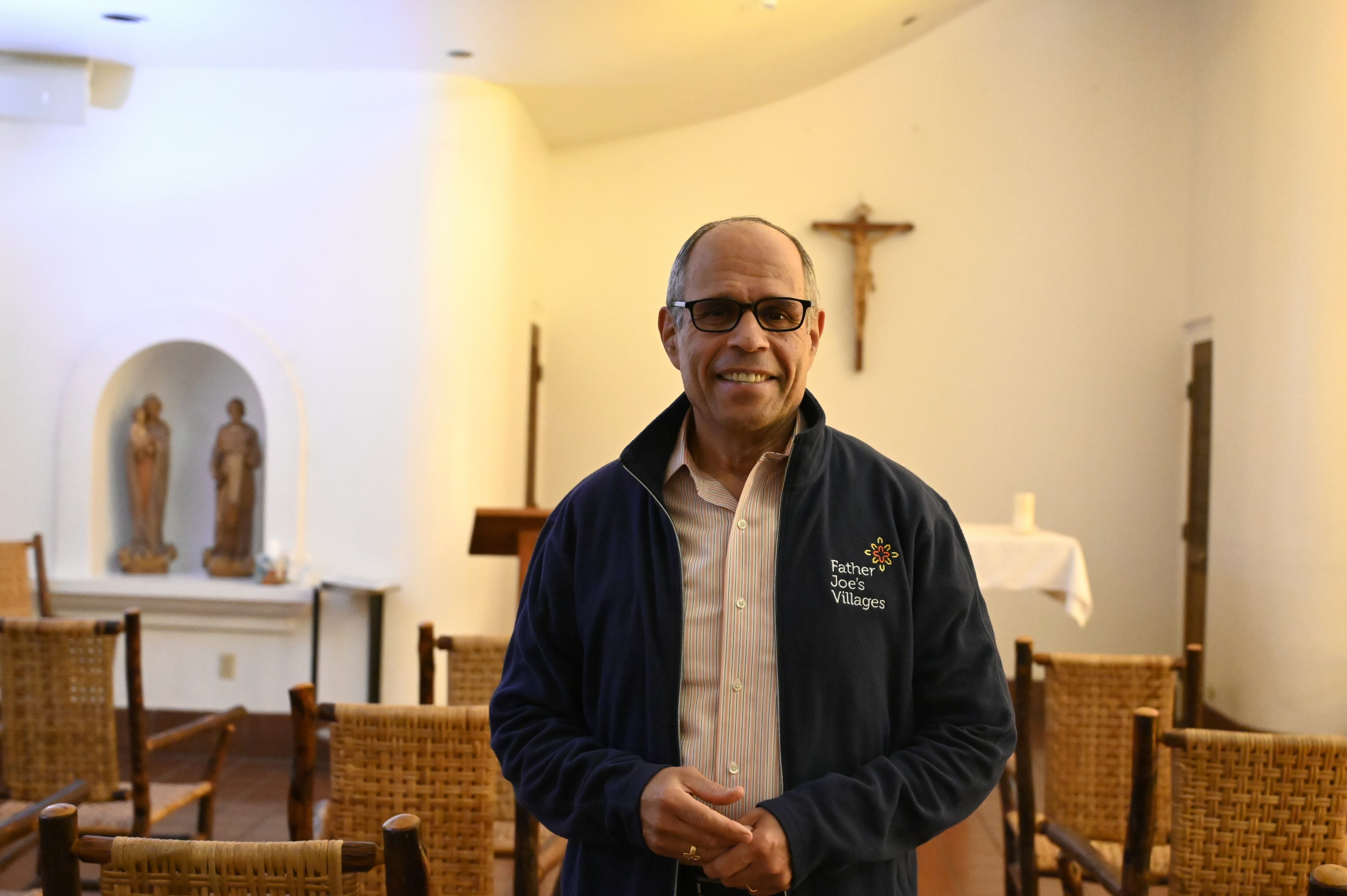 Vargas is president and CEO of Father Joe's Villages and lives in La Jolla.

From Nov. 13 to 21, cities and counties across the country will commemorate Hunger & Homelessness Awareness Week, a national event to not just recognize the impact of hunger and housing scarcity on our communities but to take necessary action to end it.
In San Diego, we recognize these dual needs are especially great. Every night, thousands of our neighbors go to bed without enough to eat. But even having a roof over their head isn't enough to avoid food insecurity. This year alone, the annual Hunger in San Diego report found that over 743,000 people faced hunger in San Diego.
Children and adults 60 years old and older are especially vulnerable. San Diego Hunger Coalition estimates that 194,000 children and 147,000 older adults in San Diego County don't have enough to eat. Our neighbors with disabilities face an especially dire crisis of their own: 113,000 people with disabilities are food insecure.
The costs of chronic food insecurity cannot be overstated. Children who do not have enough to eat struggle to develop and excel in school. Lacking nutritious food leads to short- and long-term health problems for people of all ages, including heart disease, hepatitis, stroke, cancer, asthma, diabetes, arthritis, pulmonary disease and kidney disease.
It does not have to be like this. Throughout COVID-19, the expansion of the CalFresh (SNAP) Emergency Allotment Program and others helped to feed hundreds of children, families, older adults and people with disabilities. But now, as funding for these programs was cut, our neighbors are back to empty plates. Our elected officials had the opportunity to keep these programs open and available.
The consequences of hunger seep into one of our region's other, most pressing challenges: housing. This year alone, an estimated 10,264 people experienced homelessness. Hunger is a part of life for so many of our houseless neighbors: scrambling for change to buy a meal or waiting in line for hours at pantries and soup kitchens.
When there's so much uncertainty around what you will be able to eat that day or if you will eat at all, is it any wonder that so many of our neighbors lack the strength or energy to get the help they need? Hunger keeps hundreds of our neighbors from being able to take the steps necessary to achieve independence again, whether that is going to school, seeing a counselor, finding a job or applying for housing assistance.
Father Joe's Villages and other service providers provide thousands of meals and hundreds of shelter beds for our neighbors each and every day. This year alone, we've provided tens of thousands of meals and over 284,072 nights of shelter beds. In 2024, we will break ground on three affordable housing buildings that will help over 500 individuals either leave or prevent homelessness. But we cannot meet this demand on our own, not when the need remains so great year after year.
That's why Father Joe's Villages recognizes Homelessness & Hunger Awareness week and invites our community to join us in bringing an end to food and housing insecurity.
Within our community, every person has the power to ensure that everyone has a roof over their heads and a full belly. Even small actions, like sharing a post on social media, or volunteering at a local food bank, add up.
Our elected officials must use their power to reinstate and revitalize programs like CalFresh so that our most vulnerable neighbors are guaranteed access to food. Investing in affordable housing and support for our neighbors experiencing homelessness must also remain paramount — local providers cannot provide homes for our neighbors without support from both our elected officials and our community.
It is my hope that, one day, we will mark November without a need for Hunger & Homelessness Awareness Week, knowing all our neighbors are nourished, have a home and are well. With the support of our community, I have hope that day will come.