How We Help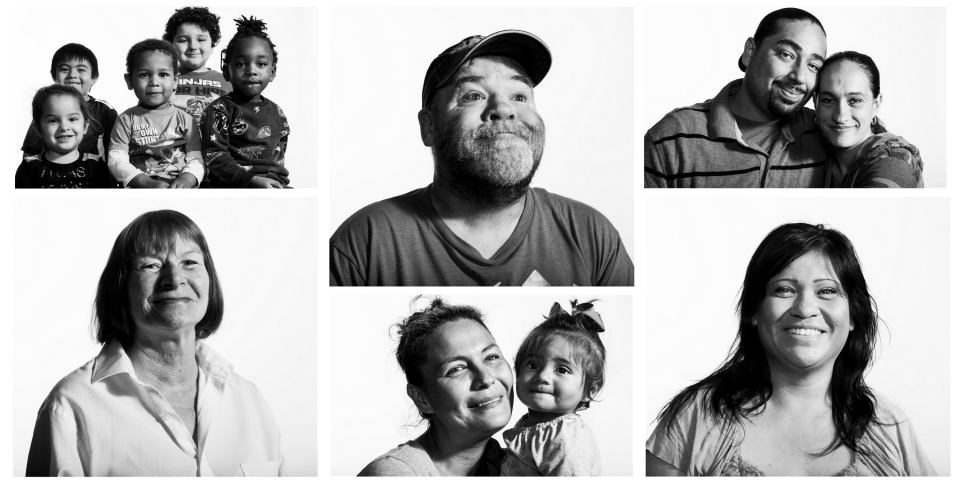 We See a City Without Homelessness
The mission of Father Joe's Villages to prevent and end homelessness one life at a time. We achieve our mission by providing outcome-based programs in the spirit of our CREED (Compassion, Respect, Empathy, Empowerment, Dignity).
Father Joe's Villages offers a range of programs and services to people experiencing homelessness:
Village Family Health Center (Clinic)
Employment & Education Services
Franklin Antonio Public Lunch Program
Day Center for Homeless Adults
St. Vincent de Paul Village opened as a small chapel serving impoverished San Diegans, inspired by the legacy of Saint Vincent de Paul, the "Great Apostle of Charity." In 1982, San Diego Bishop Leo Maher asked Father Joseph Carroll to find a better option for the region's homeless population. By 1987, Father Joe's ministry expanded from handing out peanut butter sandwiches to people living on the streets, to opening a $12 million facility known as the Joan Kroc Center. The first of its kind, this facility contained a transitional housing program including meals, job training, education, healthcare, childcare and more—all under one roof. In 2015, St. Vincent de Paul Village re-branded to "Father Joe's Villages," to honor the pioneering visionary who championed our "one-stop-shop" approach to ending a person's homelessness.
As one of San Diego's largest homeless service providers, we at Father Joe's Villages daily prepare up to 3,000 meals and house more than 2,000 people—from infants and adolescents to adults and seniors. Last year, donors and volunteers joined us in serving over 13,100 neighbors in need.
With over 8,500 individuals experiencing homelessness annually in San Diego, the breadth, depth, and sophistication of the services provided at Father Joe's Villages are more important now than ever before.
Services are offered from our main campus, St. Vincent de Paul Village, in downtown San Diego, encompassing more than three city blocks. Additionally, we operate multiple scattered-site housing programs throughout San Diego. Close to 30% of the housing services we provide are at scattered site locations, outside of downtown San Diego.
We invite you to learn how we work every day to end homelessness, one life at a time.