Housing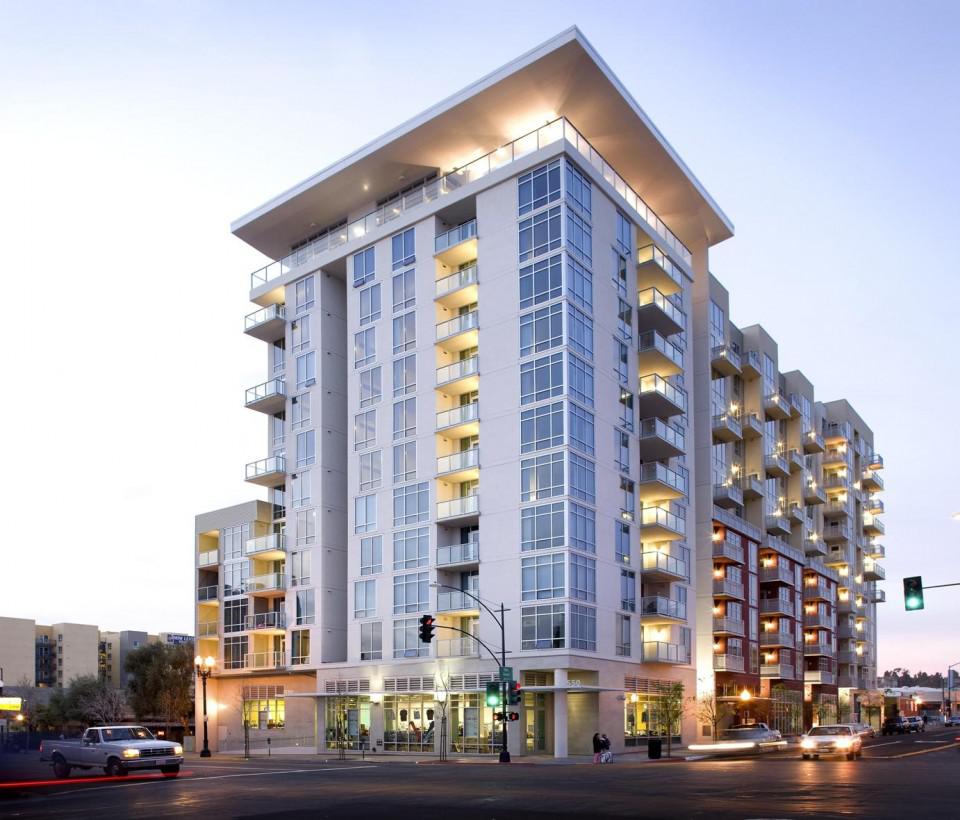 We see people home.
Father Joe's Villages provides housing to over 2,000 people each night with a range of housing solutions. All housing programs serve veterans, families, children, seniors, transition age youth, and people who are disabled along with single men and women. All of our housing programs have low-barriers to entry and are focused on providing individualized support that helps people get back into permanent housing as quickly as possible.
As the largest assessment hub for the Regional Task Force on the Homeless' Coordinated Entry System (CES), Father Joe's Villages' Assessment Center staff meet with individuals and families are who looking to end their homelessness. CES is designed to match people who are homeless with the housing resources that best meet their needs. Assessment Center staff meet one-on-one with people experiencing homelessness to learn about their strengths, challenges, and needs and enter them in CES. This is the first step to entering Father Joe's Villages Interim Housing, Transitional Housing, Rapid Rehousing and Permanent Supportive Housing programs.
Emergency and Transitional Housing
Our emergency and transitional housing programs are located at our St. Vincent de Paul Village campus in the East Village of downtown San Diego.
Interim Housing
Also known as Emergency Shelter, Interim Housing provides 24-hour shelter 365 days a year. People receive a warm bed, clean linens, storage for their belonging, hot meals and access to the wide range of supportive services available on the St. Vincent de Paul Village campus. Interim housing gets people off the streets and provides a short-term place to stay before moving to transitional or permanent housing.
94% of adults and children exiting Interim Housing moved to permanent or more stable housing.
Transitional Housing
Our Transitional Housing programs provide focused, consistent support to veterans, families and people who are disabled who need the structure and individualized guidance provided by the program to achieve stability and permanent housing. Each client works with a multidisciplinary team focused on helping clients develop and actively achieve individual goals so they can return to housing as quickly as possible and maintain housing stability.
54% of adults served in Interim or Transitional Housing reported having a long-term physical or mental health disability
Income Assistance
Income is essential to helping clients exit to permanent housing, which is why we offer intensive services designed to connect eligible clients with public benefits. We use the Homeless Outreach Program for Entitlement program (HOPE SD) to help eligible clients complete and expedite applications for Supplemental Security Income (SSI) and Social Security Disability Income (SSDI). Additionally, staff provide clients with assistance determining eligibility and applying for benefits (including Section 8 Housing Vouchers, Cal Fresh food assistance, VA Benefits, General Relief Assistance, Medi-Cal Services, and Medicare).
Residential Support and Housing Services
Clients in Interim and Transitional Housing programs receive 24/7 support to develop skills for good landlord/tenant relationships when they exit to permanent housing. Interim shelter beds allow clients to have a place to stay and quick access to Housing Navigators while clients are waiting for housing interventions to be available.
Permanent Housing
Rapid Rehousing
Rapid Rehousing provides short term rental assistance and supportive services to help people settle in to their own apartment, secure income and become integrated into their local neighborhood all with the goal of helping them achieve housing stability and quality of life. Father Joe's Villages has Rapid Rehousing programs for Transition Age Youth, families, veterans and single adults. Housing Locators support clients in finding affordable apartments or rental homes throughout San Diego county, while Case Managers connect clients with employment, health care and other services at our St. Vincent de Paul Village campus and in the community so they can achieve their housing and income goals.
In its first year, our Rapid Rehousing program helped 249 people achieve housing stability. 79% of people working with the program who moved in to permanent housing remained stably housed.
Permanent Supportive Housing
Father Joe's Villages has a long history of successfully supporting people living with disabilities in maintaining housing. Village Place Apartments, our first Permanent Supportive Housing (PSH) program, opened in 1997 on the campus of St. Vincent de Paul Village. Permanent Supportive Housing provides long-term rental assistance and supportive services to people living in their own apartment. PSH is reserved for people with a disability who are chronically homeless and would not be able to maintain housing stability without support. Our Tenant Services team provides support to more than 350 households living in apartments reserved for PSH or in scattered site apartments throughout San Diego.
Father Joe's Villages is a leader in providing support to disabled and chronically homeless individuals providing support for tenants in our five affordable housing buildings and for several other affordable housing developers including Affirmed Housing and Wakeland Housing.
Tenant Services team members coordinate services based on individual needs, abilities, goals and preferences of tenants while promoting a healthy, safe and supportive community. Supportive services offered include case management, referrals, mental health therapy, nurse visits, medication management, psychiatry and peer support.
Project 25 is a groundbreaking Permanent Supportive Housing program that supports people who are chronically homeless and frequent users of emergency services Since Project 25 began, it has saved the community more than $5.3 million because participants have reduced or eliminated their dependence on hospital emergency beds, ambulance services and public services. Learn more by clicking here.
91% of people served in Permanent Supportive Housing were stably housed for one year or more.

The average tenure of a tenant living in our Permanent Supportive Housing is five years.
Affordable Housing
Affordable Housing is offered in five apartment buildings developed and owned by Father Joe's Villages. Affordable housing is housing that doesn't cost more than thirty percent (30%) of a household's income. Our units provide affordable rent in well-maintained, modern apartment communities.
Villa Harvey Mandel has 90 studio apartments.
Village Place has 50 one-bedroom apartments.
16th & Market has 136 one-, two- and three-bedroom apartments.
15th & Commercial has 65 studio apartments.
Boulevard Apartments has 24 one- and two-bedroom apartments.
If you're looking to complete an application for affordable housing in any of our five affordable housing sites, please contact the property manager of the specific location:
16th & Market: (619) 645-3307
Boulevard Apartments: (619) 640-0874
Commercial & 15th: (619) 645-6732
Villa Harvey Mandel: (619) 233-8500 ext. 1044
Village Place: (619) 233-8500 ext 1044
Father Joe's Villages is currently working on Turning the Key, a plan to develop more affordable housing to address the largest barrier to solving homelessness in our region.
---
This [article] was funded (in part) by a grant from the United States Department of Veterans Affairs. The opinions, findings and conclusions stated herein are those of the author(s) and do not necessarily reflect those of the United States Department of Veterans Affairs.