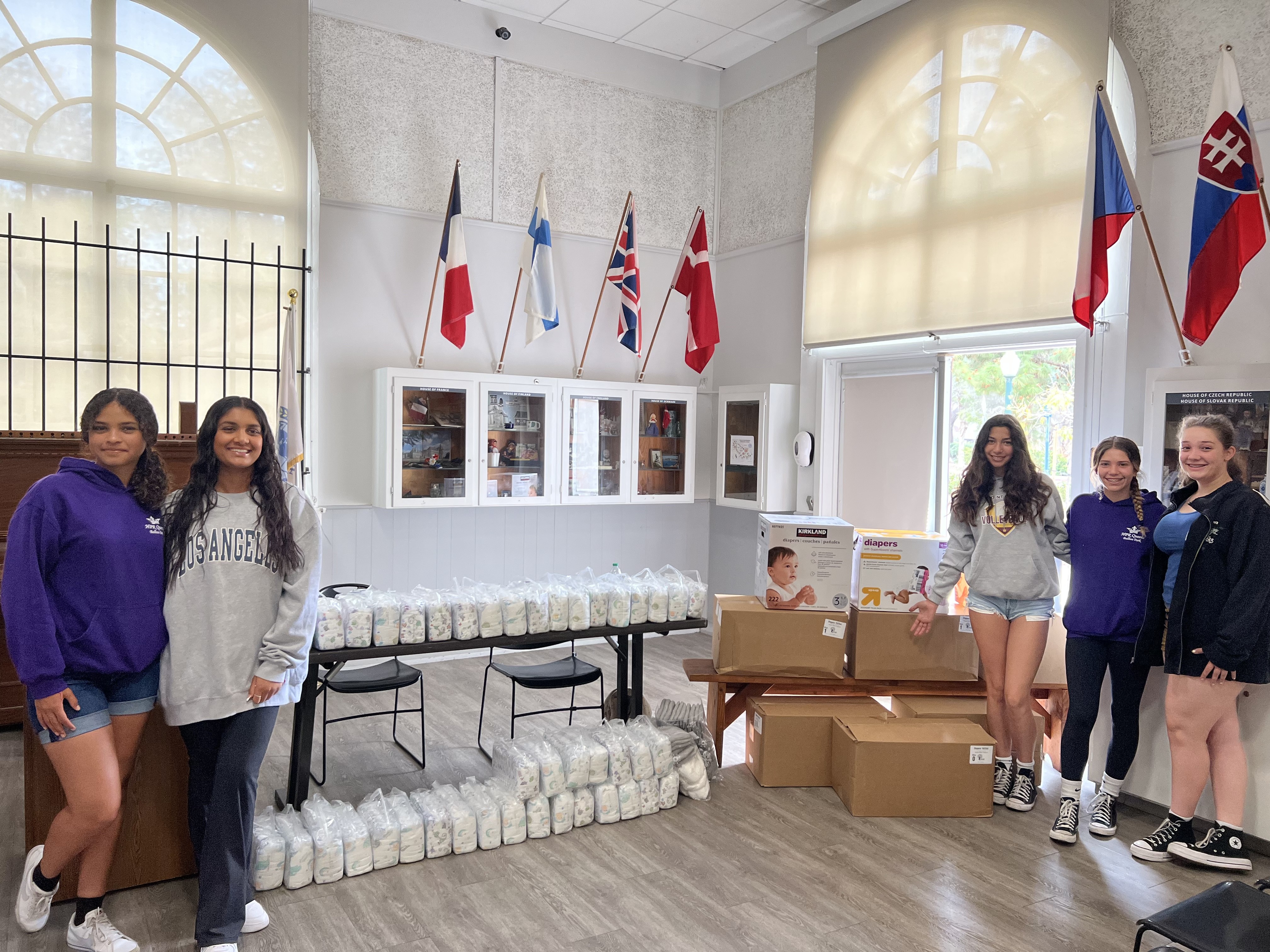 This Spring we received an unexpected donation of over 18,000 diapers from seven young women with the Queens Court of the House of Puerto Rico San Diego. The Queens Court is a program designed specifically for girls' ages 13-18 to stimulate desired social, cultural and educational activities, as well as community outreach.
"I was honored to attend a presentation conducted by Deacon Jim Vargas and I simply inquired about how we can help Father Joe's Villages," said Joe Carballo, Treasurer of the House of Puerto Rico San Diego. "I was shocked to learn how great the need for diapers is amongst the population experiencing homelessness. It was a very educational moment."
One may wonder how these seven individuals were able to create such a large impact? The young women of the Queens Court connected with other Queens groups within the House of Pacific Relations to assist in generating donations. Furthermore, one of the mothers also contributed to the efforts by reaching out to an ex-military partner in Japan who provided additional financial contributions.
We have a variety of programs that support families and infants in need. We are always striving to end the cycle of family homelessness, ensuring that parents have access to the services and necessities they need to support their families. 
Donations like this are life-changing for parents in need of support. We are extremely grateful and proud of these young women for all of the inspiring work they are doing for San Diego, and for the Puerto Rican community and beyond!