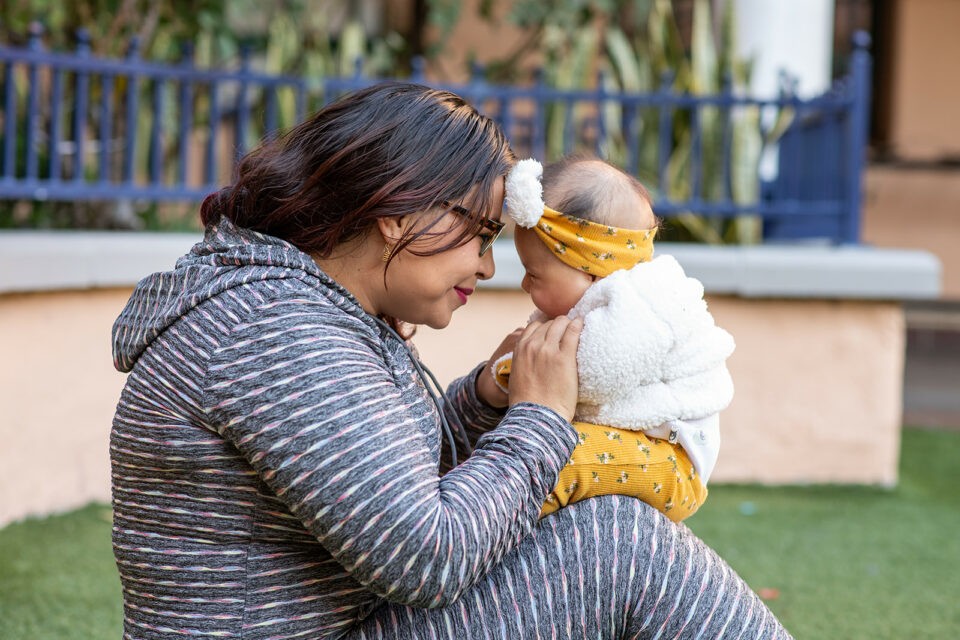 Giving Young Mothers a Fresh Start
The Saint Margaret of Cortona Harbor Program
The unknown can be incredibly distressing, and supporting oneself at a young age can be immensely difficult. But carrying that worry while caring for another human is terrifying, even for those fortunate enough to have care and resources. For many new mothers, the joys of motherhood are largely overtaken by the harsh realities and fear of living on the streets.

Where will we sleep tonight? Will I be able to feed myself or my baby? How will I keep my baby safe and out of harm's way? There is no reprieve from experiencing homelessness. These are just a few of the endless uncertainties single mothers in need are faced with on a daily basis.

The Saint Margaret of Cortona Harbor Program (SMoCH) supports pregnant women between the ages of 18 – 24. Most of the women come from a dark history of violence, abuse, and trauma, and are looking for a safe space, benefiting greatly from the calm and privacy we provide. Since the program's inception, 25 single mothers have been served and there are currently four single mothers enrolled.
In 2023, we hope to support even more women and alleviate the burden mothers experiencing homelessness in our community are carrying.