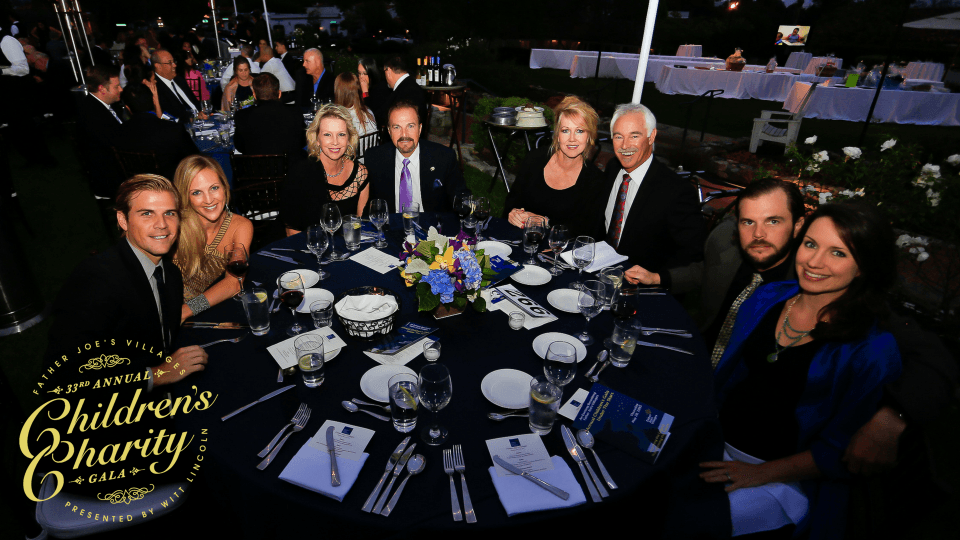 The theme of the 33rd Annual Children's Charity Gala: Pioneering the Future presented by Witt Lincoln represents much more than the palette, favors or décor of the night. Pioneering the Future refers to a theme that lies at the very heart of Father Joe's Villages history and mission.
Since its beginning, Father Joe's Villages has been at the cutting-edge of providing housing and services for people who are homeless. In the 1980s, Father Joe became a nationally-recognized name as a result of the Villages' innovative practices. Father Joe Carroll's dedication, creativity and daring became a core tenant of the Villages philosophy of care, inspiring leadership and staff to dream up programs and services that have now become industry-standards.
Even when we operated from a single building designed as a chapel, we practiced a revolutionary "one-stop-shop approach" by offering an overnight shelter, food, basic medical care and a one-room school. In 1985, the St. Vincent de Paul Center came to fruition. In the decades following, we opened seven other buildings dedicated to providing housing and services to people who are homeless.
Now, after launching our Turning the Key Initiative, Father Joe's Villages plans to construct 2,000 more units of affordable housing to generate long-lasting benefits for our clients and the San Diego community, while also continuing its long-standing legacy of providing core supportive services that people need to achieve and maintain housing stability, like meals, behavioral and physical healthcare, case management support, addiction treatment and therapeutic childcare.
Under the leadership of President and CEO Deacon Jim Vargas and with the support of our many staff, volunteers and donors, Father Joe's Villages continues to be groundbreaking. Our programs and services offer the highest quality care while using empowerment-centered practices to help clients unearth their own potential. We don't just find and build housing for our clients, we also provide them with the support and resources they need to permanently end their homelessness.
In honor of the hard work of our leadership, staff, volunteers and donors, we wanted to dedicate the 33rd Annual Children's Charity Gala to the innovative practices, past and present, that lead to a brighter San Diego. The theme "Pioneering the Future" refers both to the many pioneers committed to the mission to end homelessness and the ultimate goal that we all continue to work toward: a better future.
On May 13, join us at the historic US Grant Hotel to celebrate our history while also looking forward to the successes to come. Together, we'll raise funds for Therapeutic Childcare and Family Services, in order to grant children the tools they need to become the next generation of innovators.
RSVP today to transform the life of a child.
–
Thank you to our sponsors: Witt Lincoln, Swagelok Fluid Systems Technologies, MRC Smart Technology Solutions, FMT Consultants and Banner Bank.