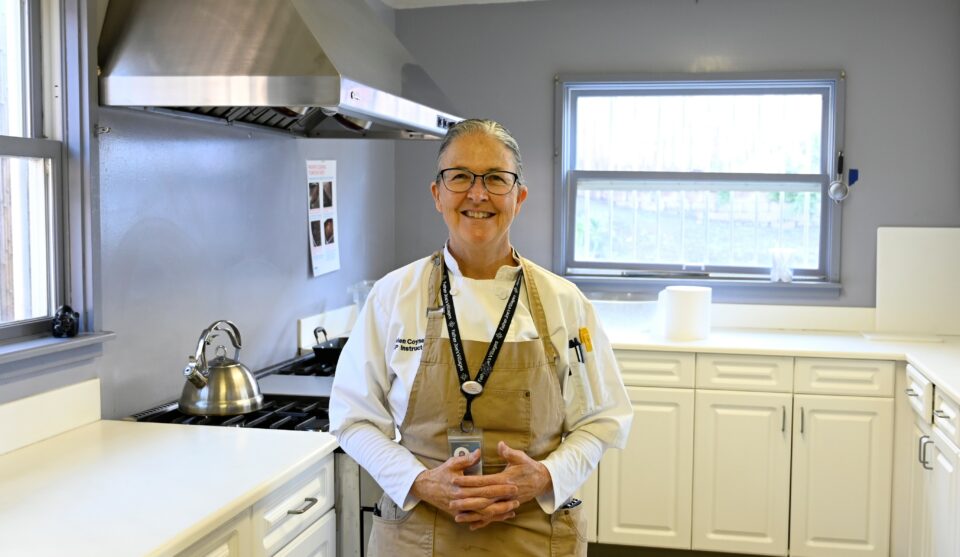 CHEF HELEN COYNE
March is National Nutrition Month and today we would like to highlight Chef Helen Coyne, our Culinary Arts Instructor here at Father Joe's Villages. Helen has been cooking her entire life and joined our team here at Father Joe's Villages about 18 months ago.

A typical day for Helen begins around 4:00 AM. Father Joe's Villages provides over 3,000 meals a day at various shelters, so our kitchen staff are working nonstop to ensure our neighbors in need receive three proper meals a day. They also serve special meals for Easter, Thanksgiving, and Christmas.

"We always have fresh vegetables and high-quality protein, and milk is available for kids at all hours," said Helen. The stress of living on the streets can exacerbate existing conditions due to a lack of nutritious food. In 2022, we served over 919,000 meals to those in need.
CULINARY ARTS PROGRAM
Another important component of Helen's role is leading our Culinary Arts Program. This extensive 14-week culinary vocational training program teaches students the skills needed to work as cooks in the food services industry.
"Teaching my students and watching their passion grow, there is truly nothing better."
We are very grateful to Helen and the Food Services team for working tirelessly to educate our community on the importance of proper nutrition and for providing delicious meals to those in desperate need.