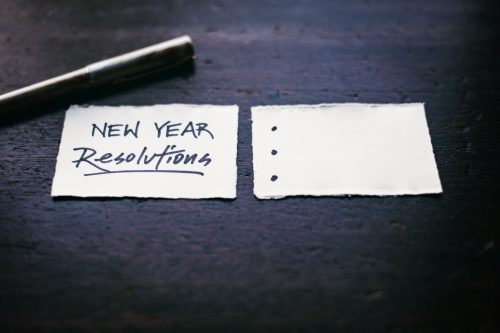 Last year, the COVID-19 pandemic created many new challenges. During this time of crisis, Father Joe's Villages adjusted services to better serve our neighbors in need. We expanded our food services and shelter beds. We implemented mass testing. We increased our health services. We helped children and families succeed during distance learning.  
As Father Joe's Villages braces for record-breaking levels of housing insecurity in 2021, our comprehensive services and long-lasting solutions are increasingly more critical to preventing and ending homelessness in San Diego. This year, we are expanding our services once again to meet new challenges. Our list of 2021 Resolutions focuses on adjusting our comprehensive services and programs to better help those most vulnerable in our community during an unpredictable time.  
Father Joe's Villages' 2021 Resolutions:
1. Vaccinate Vulnerable People Experiencing Homelessness.
Father Joe's Villages' highest priority in the early months of 2021 is to support the distribution of the COVID-19 vaccination. Father Joe's Villages is preparing for an unprecedented vaccination distribution effort to protect the lives of those most vulnerable in our community—those experiencing homelessness—and our heroic team of doctors, nurses, clinicians, and other health center staff who have been working on the frontlines to keep them safe. By prioritizing the health of our neighbors experiencing homelessness, together we are sending an important message: All human life is valuable and worth protecting.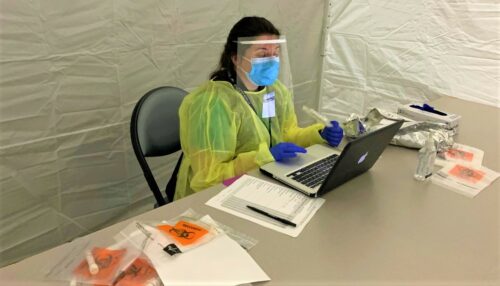 2. Expand Shelter Beds in the Region to Ensure Those Falling into Homelessness Have Access to Safety and Resources.
Father Joe's Villages is working with the County and City to continue and expand critical shelter programs. In 2020, the San Diego City Council voted to approve an expansion of funding for the Bridge Shelter at Golden Hall for 2021 to increase the shelter's beds to over 500. Through this Bridge Shelter program in 2019, Father Joe's Villages was able to serve 549 people with over 47,000 nights of shelter and placed over 200 residents into permanent and longer-term housing last year alone.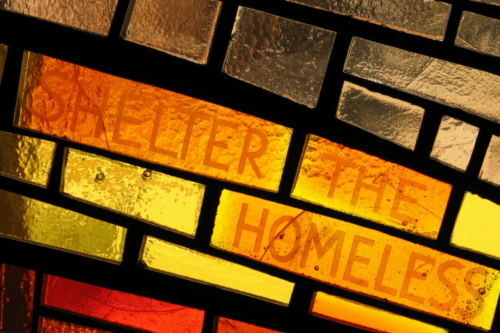 3. Build Affordable Housing for People Overcoming Homelessness.
Through our Turning the Key initiative, Father Joe's Villages is addressing San Diego's record-breaking rent prices and low vacancy rate by breathing new life into unused lots and overlooked buildings in San Diego. In 2021, Father Joe's Villages is overseeing the construction of 680 units of affordable housing which will enable hundreds of neighbors to end their homelessness for good.  
Set to open in 2022, our newest building, St. Teresa of Calcutta Villa, will provide 407 units of affordable housing for San Diego's neighbors in need. This 14-story affordable housing building is the second in Father Joe's Villages' Turning the Key plan to address the affordable housing crisis in San Diego. Situated adjacent to the St. Vincent de Paul Village campus, the complex will house more than 500 residents and offer access to an array of services including integrated behavioral and physical health care, mental health care, addiction treatment and more.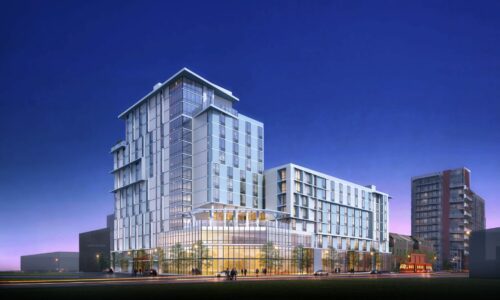 4. Adapt to the Needs of the Community with Comprehensive Services.
Since the beginning of the pandemic, Father Joe's Villages has been expanding comprehensive services to meet the needs of San Diego's most vulnerable. In 2020, we added over 100 beds to our shelters, expanded our food services program to serve thousands of additional meals at new meal times and in different neighborhoods to combat housing insecurity, and began extensive COVID-19 testing for people staying in our shelters and on the streets, resulting in over 5,200 COVID-19 tests administered in the community. In 2021, Father Joe's Villages will continue to quickly adapt and expand services to alleviate suffering and support long-term solutions for people most in need.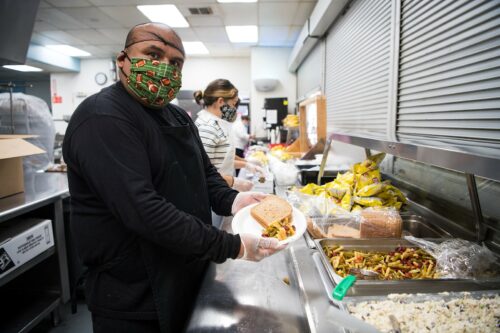 Moving forward in 2021, we hope you will join us in this journey to prevent and end homelessness, one life at a time.