Father Joe's Villages' services for families team works to help families regain self-sufficiency and stability. Learn more about the comprehensive support we provide for families homeless in San Diego.
---

We See Strong, Happy and Healthy Families
To prevent and end homelessness for families in San Diego, Father Joe's Villages provides solutions tailored to the unique needs of families.
We offer a range of housing options that move families into homes as efficiently as possible and provide intensive support to help them prosper there. Our comprehensive services help parents regain self-sufficiency, while kids receive the customized care they need to thrive at home, school and beyond.
By offering integrated services and specialized housing suited to meet the needs of two-parent, single-father or single-mother households, we help a diverse array of families achieve stability during difficult times. Father Joe's Villages partners with parents to create a foundation of hope on which they can build strong, self-reliant families. Together, we can realize each family's potential to be secure, happy and healthy.
Father Joe's Villages served close to 600 families in 2017.
We See San Diego Families in Need
According to the Regional Task Force on the Homeless, there was 422 families who are homeless on any given night in San Diego in 2017. Some of challenges that make overcoming homelessness uniquely difficult for families include:
Childcare is often unaffordable for families in poverty which makes finding work or attending job interviews extremely difficult.
Urgent needs for food, clothing, shelter and safety can take precedence over the intellectual, psychological and physiological needs of children and the task of securing permanent housing.
Homeless children are often left physically, emotionally and cognitively delayed, leading to more behavioral problems, higher rates of mental illness and lower levels of academic achievement.
Families who are homeless can't focus on the future until they have access to safety, sustenance, shelter and reliable childcare. With these needs met, families can concentrate on obtaining housing, employment and overcoming homelessness.
In 2017, our new bridge shelter added 100 shelter beds for families.
We See Growth
Nine-year-old Josh arrived at Father Joe's Villages when a significant rent increase left his family homeless.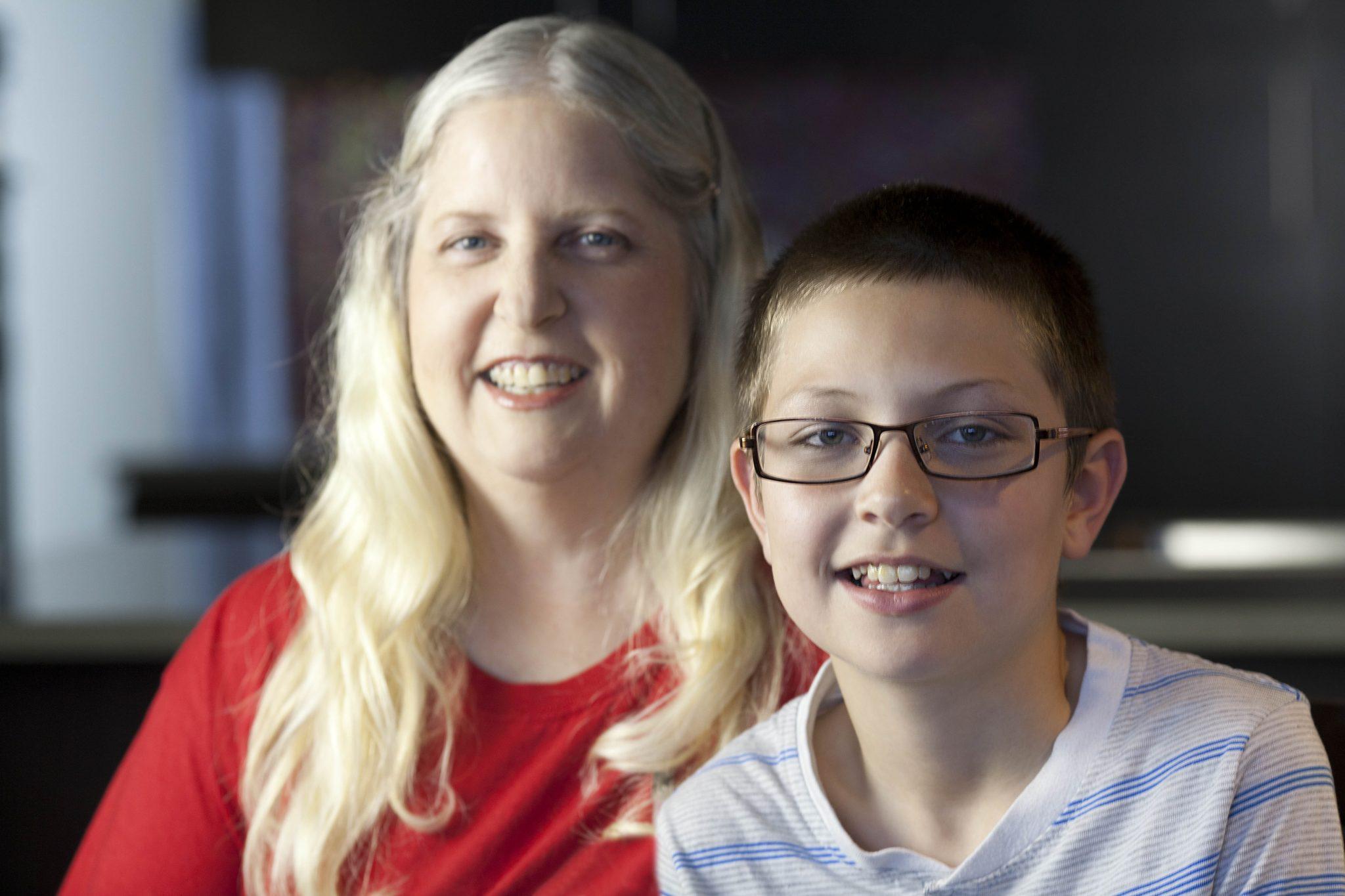 Father Joe's Villages' Therapeutic Childcare team recognized that Josh needed professional experts to address the fact that he bullied kids and could not manage his anger. The Therapeutic Childcare team set behavioral goals with Josh, helping him to recognize his emotions and identify coping strategies.
With dedication on the part of Josh, his parents and Therapeutic Childcare staff, Josh mastered the skills he needed to become the person he and his parents always knew he could be.
We had [Josh] in one-on-one therapy. I think he benefited quite a bit because he had someone to speak to and talk about his feelings—not have to keep it to himself. – John, Family Services Graduate
We See Families' Needs Being Met
Housing includes Interim & Bridge Housing, Transitional Housing, Rapid Rehousing, Permanent Supportive Housing and Affordable Housing. Some units are dedicated specifically to families and family needs.
86% of adults & kids exiting interim housing moved to more stable housing.
Case Managers and Tenant Services Coordinators use compassionate, evidence– and strengths-based approaches to help families develop and actively achieve individual goals.
89% of families reported feeling informed and supported by Father Joe's Villages.
Our Therapeutic Childcare Program provides specialized childcare, assessments and targeted behavioral interventions, dyadic and play therapy, speech and language therapy, parent education groups, after-school programs, tutoring, mentoring and family literacy services. Our goal is to offer an academically rich and emotionally nurturing atmosphere that addresses a child's social and emotional well-being.
86% of children in 3-17 years old increased their academic and life skills while in the program.
BEHAVIORAL & PHYSICAL HEALTH CARE
Our federally-qualified clinic provides full-service primary and specialty care, mental health treatment, dentistry, addiction treatment and specialized pediatric care.
EMPLOYMENT & EDUCATION SERVICES
Father Joe's Villages provides parents access to computers/phones, job coaching, skills training, resume guidance and interview preparation.
Food Services supplies three free meals a day for families in Interim, Bridge and Transitional Housing and free lunches for non-residents.
Give to Change Lives
Father Joe's Villages utilizes a combination of private and public sources to meet the increasing community need for our services, including special event revenue, retail revenue and grant awards.
However, private donations remain one of the largest sources of funding for Father Joe's Villages. Any gift, big or small, can help a family see the potential within.
$27 prepares a child for success by paying for a day of life-changing therapeutic childcare.
$59 provides a family of four safe and secure housing for a day.
$460 provides six months of the targeted support families homeless in San Diego.
Some of these kids can be the first in their families to rise above this homelessness issue To become successful in every aspect of life. – Joel Schneider, Teen Club Volunteer Organizer