Join Father Joe's Villages in celebrating Earth Day in San Diego. Learn more about how our Stores and Donation Centers reduce, reuse and recycle each and every day.
---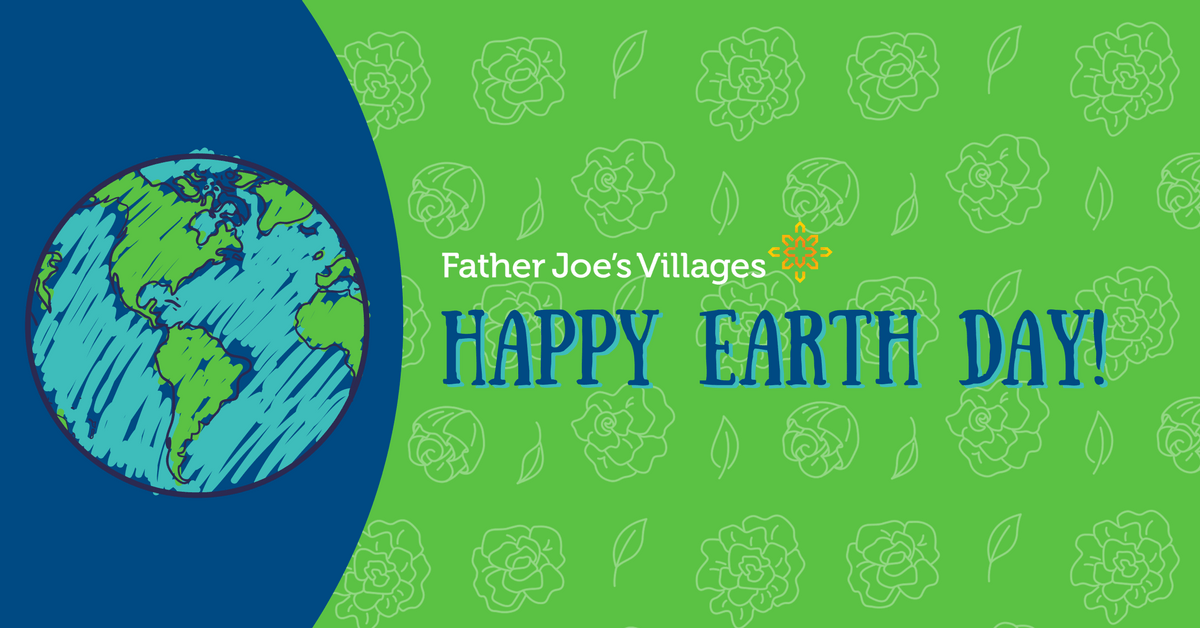 1. Giving is Twice as Nice

When our supporters donate to Father Joe's Villages, they are giving new life to their gently-used items and, in turn, helping the community with the things they no longer need. Donations to Father Joe's Villages are sold at fair prices to people who can give them a second chance. Then, the proceeds from that sale go toward funding programs serving individuals and families experiencing homelessness in the local San Diego community.

---

2. Don't Feel Down in the Dumps

According to the Environmental Protection Agency (EPA), Americans generate about 200-250 million tons of trash each year—about 4.6 pounds per person per day. Father Joe's Villages aims to keep all donations out of the landfill. Even when we receive donations that cannot be sold in stores or given to people experiencing homelessness, we do our best to find other ways to recycle. For example, we sell torn and tattered clothing to rag vendors to re-purpose into other useful items. By purchasing from and donating your goods to Father Joe's Villages, you're not only helping your neighbors in need, you're also preventing unnecessary waste from entering our landfills.

---

3. Not an E-Waste of Time

Did you know 75% of electronics are not recycled? But, what can you do with electronic products that you no longer have use for? At no cost to you, Father Joe's Villages takes e-waste and ensures that it is recycled, refurbished or reused. Examples of e-waste include: cell phones, computer monitors, computer printers, computer processing units, cordless phones, laptop computers, radios, telephone answering machines, DVD/VHS players, VCRs and more. Whether or not your electronic product still works for you, Father Joe's Villages can find a way to help your e-waste donation work for the community.

---

4. Conserve Your Energy

When you buy or purchase items from one of our stores, you're not only keeping it out of the landfill but you're also preventing unnecessary production of new goods—conserving resources and cutting production/distribution emissions. According to the EPA, in 2015 industrial production accounted for 21% of greenhouse gas emissions. Visit one of our store locations and find items that you love and that mother nature will love too!

---

5. Better in the Long Run

At a thrift store, you can find good quality products for less. You might not be able to afford that Italian hand-stitched real-leather handbag off the shelf, but, at Father Joe's Villages, you can find it for a steal. When you can purchase well-made items for your closet and home, they will last longer—which means less items in the landfill and less money out of your pocket.

---
Click here for the hours and locations of Father Joe's Villages Stores & Donation Centers, or click here to schedule a free and easy pick-up online.