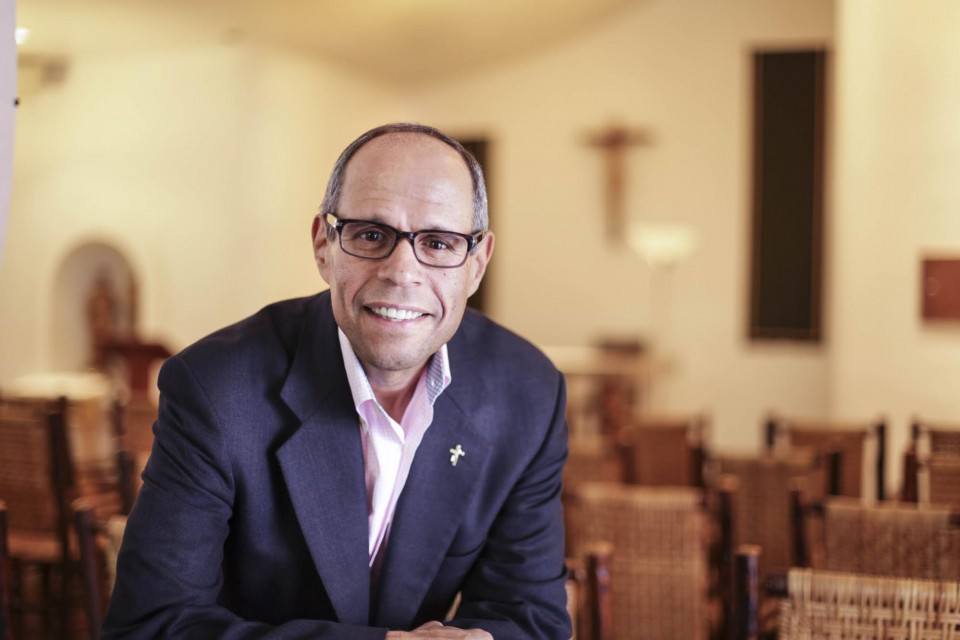 As you work on your New Year's resolutions, we at Father Joe's Villages are also hard at work on our goals for 2017—to help more of our neighbors who are homeless achieve new beginnings.
I'd like you to meet John. He is a charming 71-year-old history buff who recently came to Father Joe's Villages seeking a new beginning. John got by just fine for years, living in a one-bedroom apartment. But with a social security check of just over $1,100 a month, he was forced to move when the rent on his apartment increased to $1,300 a month.
John felt lucky when he found a unit in a residential hotel. It wasn't luxurious, but he could afford it. John managed, sometimes going without medication his doctor prescribed because he couldn't pay the co-pay, until the building in which he was living was sold, and he was forced, again, to find a new home.
John searched for an apartment within his budget to no avail. Fortunately, John found Father Joe's Villages just one day after he ended up on the street. We took him in immediately creating space for him in a community room until an actual spot in the program became available.
"I am so thankful for Father Joe's Villages. I am working with staff who specialize in helping people like me. They work with my very limited income to help me find an affordable place to live. And, I've gained weight. The food they serve is really good," shared John.
We're working with John to locate his permanent home. Our staff will help him settle in, find the closest grocery store, make sure his prescriptions are transferred to a pharmacy nearby and set up meal delivery for seniors. They will also ensure he knows where the library is so he has access to the history books he loves to read.
For John, Father Joe's Villages is a new beginning.
The number of adults over 55 years old living on the streets of San Diego more than doubled from 2015 to 2016. Here at Father Joe's Villages, we've seen the number of seniors who are homeless climb, as well. Ten years ago, only a quarter of our residents were over 50 years old. Today, it is 42 percent, and tragically, that number is climbing.
Our programs—from housing that provides safety and stability, to meals that provide nourishment, to mental health care that lifts depression, to childcare that brings joy and play—are built to ensure that people like John find help, hope and a new beginning.
These new beginnings are only possible with financial support from people like you. This New Year, please join us in helping more people move from homelessness to a place of their own.
Please make your donation today. Become a member of our Helping Hands Club. Make a reoccurring gift and help us forge new beginnings every month.
Yours in God's service to our neighbors in need,