Father Joe's Villages Children's Charity Gala brings together hundreds of guests to raise over $500,000 for programs and services dedicated to children experiencing homelessness.
---
Pioneering the Future
On Saturday, May 13, Father Joe's Villages celebrated the 33rd Annual Children's Charity Gala: Pioneering the Future at the U.S. Grant in downtown San Diego. More than 500 people gathered at the U.S. Grant Hotel to raise funds for Father Joe's Villages' Therapeutic Childcare Center and other services provided to over 400 children each year. Furthermore, the event raised more than $500,000, making it the most successful gala in Father Joe's Villages' history.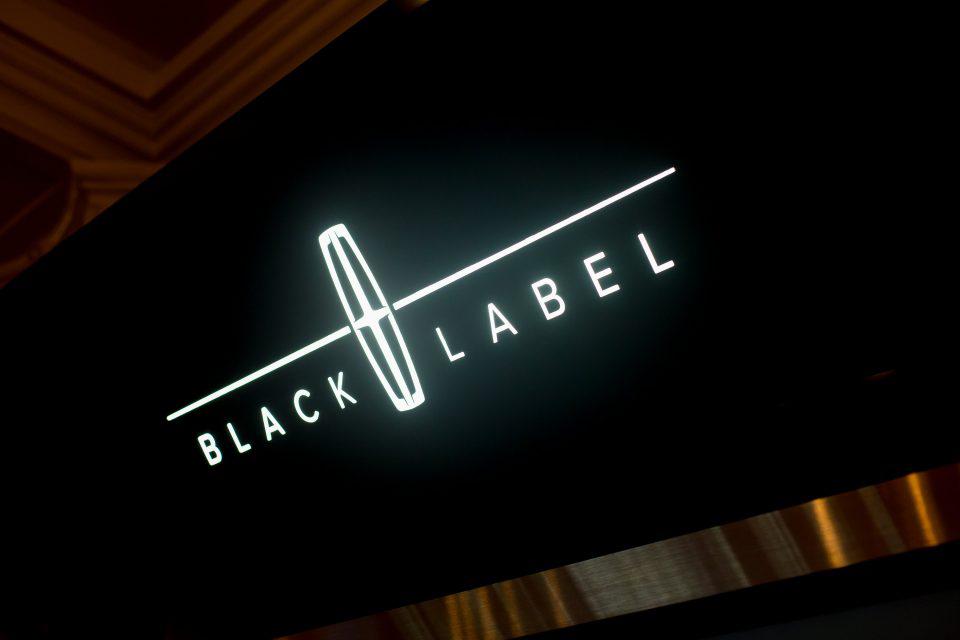 This achievement was made possible by presenting sponsor Witt Lincoln and other sponsors. Thank you: FMT Consultants, MRC Smart Technology Solutions, San Diego Fluid System Technologies, Banner Bank and Barney&Barney.
Gala attendees enjoyed a VIP reception with a silent auction, hors-d'oeuvres and signature cocktails before the main program began. Emcee Bill Griffith presided over an exquisite dinner and delightful entertainment, including a live auction, music and awards. Noteworthy local artist, Neil Shigley, provided one of the gala's signature live auction items: a beautiful portrait of Father Joe Carroll.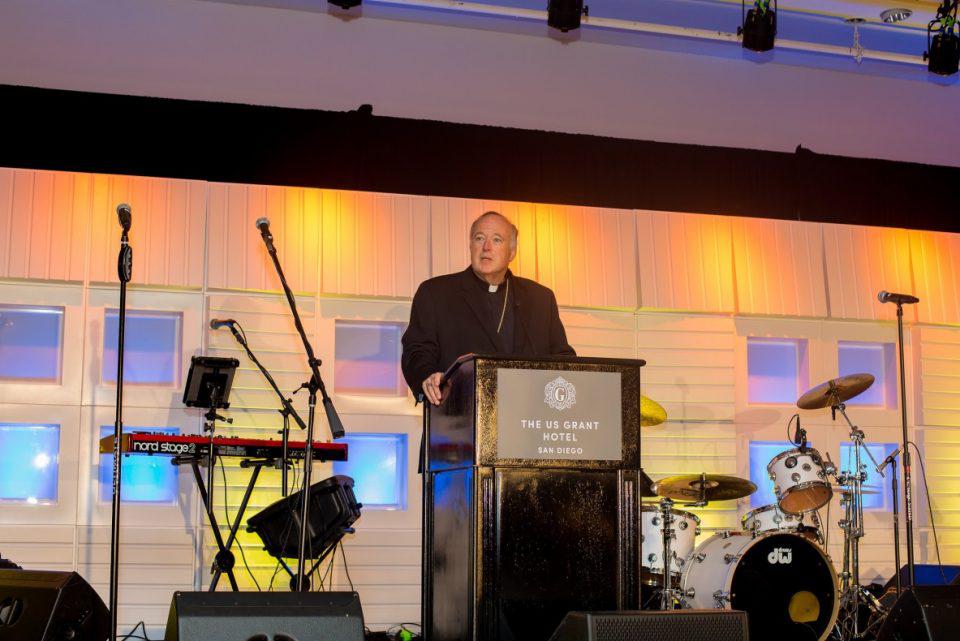 Bishop Robert McElroy commenced the program with a beautiful invocation. He spoke on the importance of giving and on the
sacrifice and commitment that it takes to confront the challenge of homelessness in our community. Father Joe Carroll also attended the gala. He received a standing ovation from the crowd in celebration of his lifetime of service to people who are homeless.
Next, the event premiered the first public viewing of Shine – an animated short film created by Father Joe's Villages, local integrated marketing company i.d.e.a. and Golden-Globe nominated animation studio, Reel FX. The film intends to shift public perceptions of homelessness and inspire action. You can see the film yourself here.
Awardees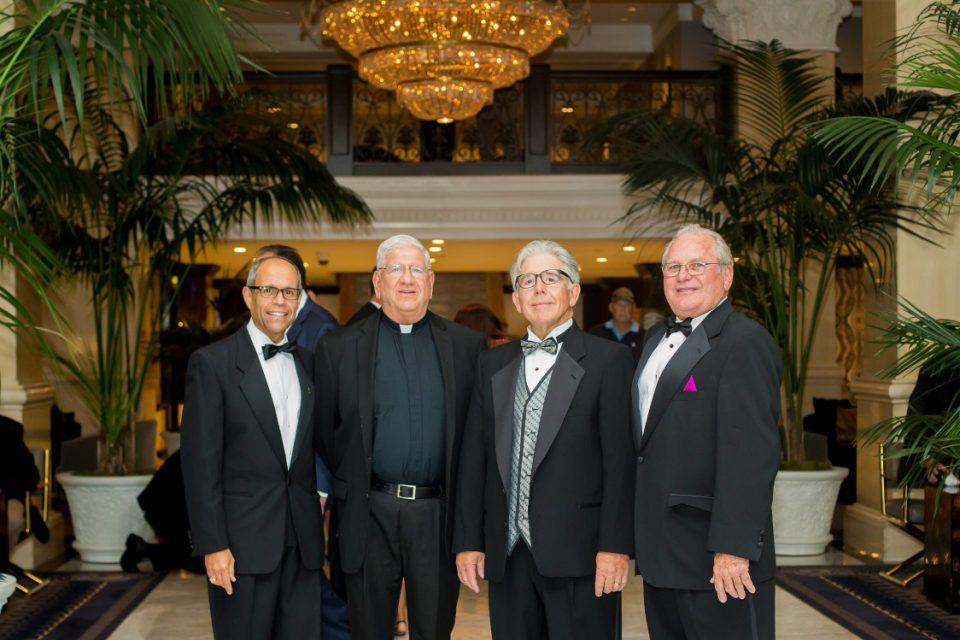 Father Joe's Villages honored three community leaders who have remained long-time supporters of Father Joe's Villages' mission to end homelessness.
Steve Boudreau received the Father Joe's Villages award for continuing his family's legacy of helping the homeless. Steve hosts The Red Boudreau Trial Lawyers Dinner, which has benefited Father Joe's Villages for 33 years.
Father Gilbert Gentile received the Bishop Maher Award to recognize the impact of his mentoring and clinical supervision services. Father Gil starting at Father Joe's Villages in 1990.
Michael Eyer received the Pierre Toussaint Award for lending his years of financial expertise to Father Joe's Villages. He also hosts an annual Christmas party for resident children.
San Diego's favorite funk band, Atomic Groove, concluded the program with lively music and dancing.
By the end of the night, the event raised the record-setting total of over $500,000. All proceeds go toward Father Joe's Villages' programs dedicated to children experiencing homelessness.
Proceeds from the gala will help provide the housing and services children and families need to break the cycle of homelessness.