As a charity walk event, A Short Walk Home provides a platform for community fundraising to help neighbors find their way home.
---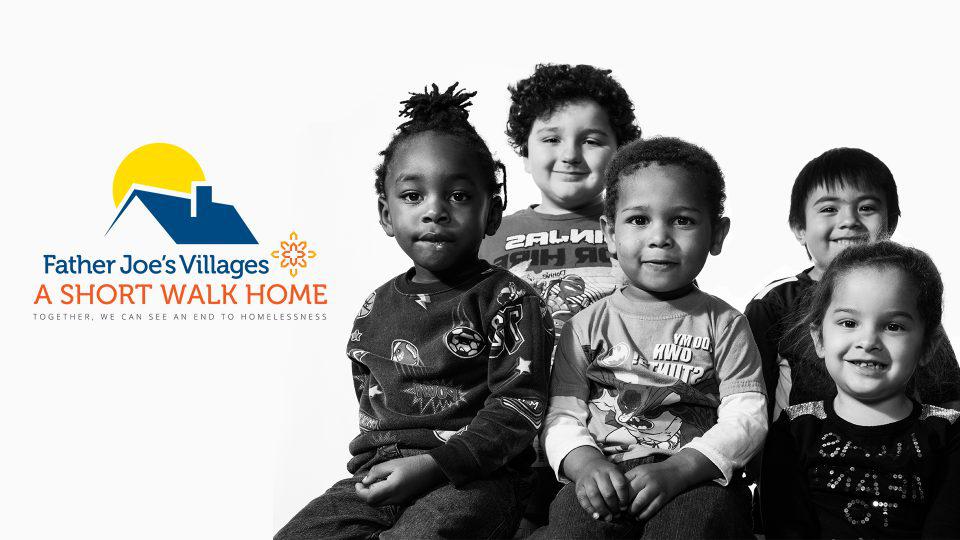 About A Short Walk Home
Join Father Joe's Villages' inaugural A Short Walk Home on August 5, 2017, 8 a.m. – 11 a.m. at the Embarcadero Marina Park.
This 2.1 mile charity walk will offer you the opportunity to demonstrate your support through awareness and fundraising efforts.
You can form teams and work together with your family, friends and neighbors to support Father Joe's Villages' mission. All contributions will help Father Joe's Villages move individuals and families off the streets and into their own permanent homes.
Helping Neighbors Find Their Way Home
In 2016, Father Joe's Villages helped nearly 830 people move into permanent housing. In early 2017, we introduced a new initiative, Turning the Key, which will add 2,000 units of affordable housing dedicated to people overcoming homelessness.
An extensive body of evidence supports pairing affordable housing with supportive services. This combination saves the community money and improves housing, healthcare and quality of life for people experiencing homelessness and disability. For this reason, Turning the Key will provide easily accessible and individualized supportive services to those needing this assistance.
Right now, more than 1,000 people live on the streets of downtown San Diego on any given night. San Diego has the lowest rental vacancy rate in the country. Consequently, creating more housing is the only long-term solution to ending homelessness in our region. To see the end of homelessness, it's imperative that affordable housing increases in San Diego. Furthermore, dedicating specific affordable housing to individuals and families who are homeless will allow Father Joe's Villages and other providers to help move more people off the streets once and for all.
Join the Movement to Help Neighbors in Need
If you are interested in joining the movement to make all of San Diego shine, A Short Walk Home's teambuilding website will offer ideas on fundraising, a way to communicate with your network and the foundation you need to unite with other invested San Diego citizens.
Leading up to the event, the website will provide you with the tools necessary to become a successful fundraiser, including a personalized landing page where you and your teammates can come together to invite friends, family and coworkers to donate or collaborate on your outreach strategy.
Because of A Short Walk Home's interactive and teamwork-driven format, Father Joe's Villages sees the immense potential to inspire community-wide awareness and action. Corporate & Event Officer, Noah Jackson, shares:
"At Father Joe's Villages, we have extremely passionate supporters. With this event, we hope to find and inspire more people to get involved. Together, we can raise the funds necessary to help more homeless San Diegans find their way home. "
As a community, we will show San Diego our commitment to ending homelessness. Together, we will create teams, walk with our friends and family, and fundraise for our neighbors in need.