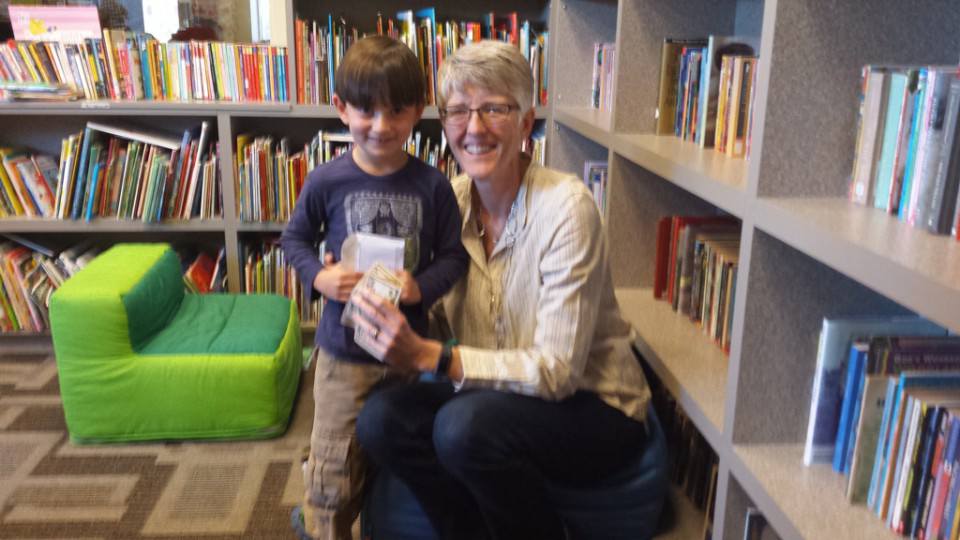 November 24 was a special and historical day at the Village–we had the honor to meet one exceptional young man and his family. His name is Eli, and that day he turned 6 years old.
Despite the fact that it was his birthday, it was the Village that received a gift. For his special day, Eli decided to give to others—the homeless of San Diego.
Driven by their son's initiative, Eli's parents helped him out by setting up a GoFundMe page. In just a few days, Eli's outreach efforts raised $600!
Delighted by the generosity of their friends and family, his parents contacted us to present us with the money. Because Eli and his family have never been to the Village, we offered them a tour, specifically of the Therapeutic Childcare Program. We couldn't wait to shake hands with this young man and his parents.
Ruth Bruland, our executive director of St. Vincent de Paul Village, accompanied the young donor and his parents on the tour of the Village. She took the family through our new Therapeutic Childcare facility to show how money donated by the community members like Eli and his family provides a comfortable, safe and nurturing environment to the kids in need.
By the end of the tour, Eli presented his special donation of $600 to Ruth and the Village. This was the official moment in our history when we received a large donation from a donor that young!
We're so proud to have such a caring and kind member of our community helping the people in need. Eli's generous donation will go to the homeless children at the Therapeutic Childcare Center.
Would you like to join Eli in helping our homeless community this holiday season? You can donate today.