Franklin Antonio Public Lunch Program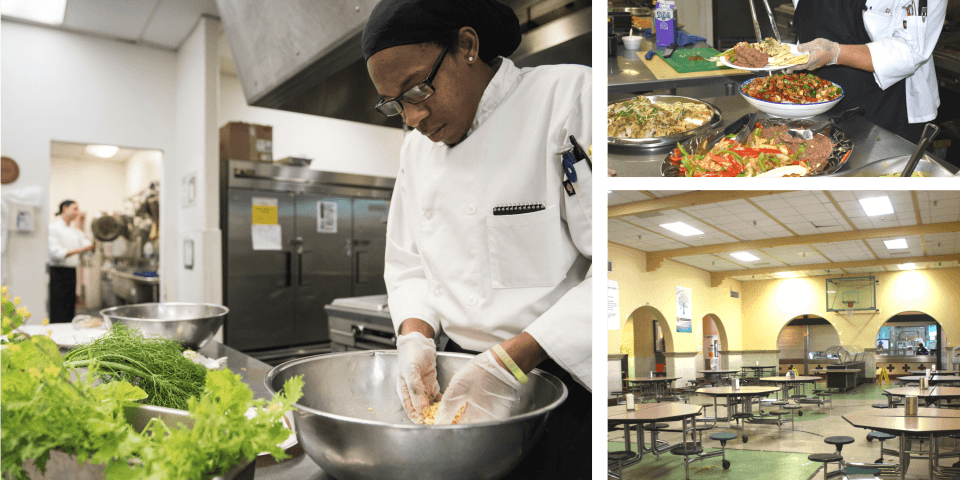 We See a Healthier San Diego
Numerous studies have found that lack of food is associated with significantly greater odds of hospitalization, higher utilization rates of emergency services, and both short- and long-term health problems, including iron deficiency, osteoporosis, delayed cognitive development, and increased risk of cancer.
About Franklin Antonio Community Lunch Line
Our meals help address this health crisis by providing an average of 1 million meals each year to homeless men, women and children living in San Diego. We provide three daily meals to people living in our Interim Housing/Emergency Shelter and Transitional Housing programs. Additionally, the Franklin Antonio Community Lunch Line provides a nutritious daily lunch for community members in need.
We serve meals 365 days per year and use more than 18,000 pounds of food each day.
Each year, we provide meals to an average of 7,000 people living on the streets. Many people use our public lunch line as a gateway to learn about our housing and supportive services.
By providing nourishing food to our residents, we empower them to focus on overcoming their homelessness and poverty. Additionally, the recipes we use are designed to help clients understand and recognize nutritionally balanced meals, so they can prepare healthy food once they return to homes of their own.