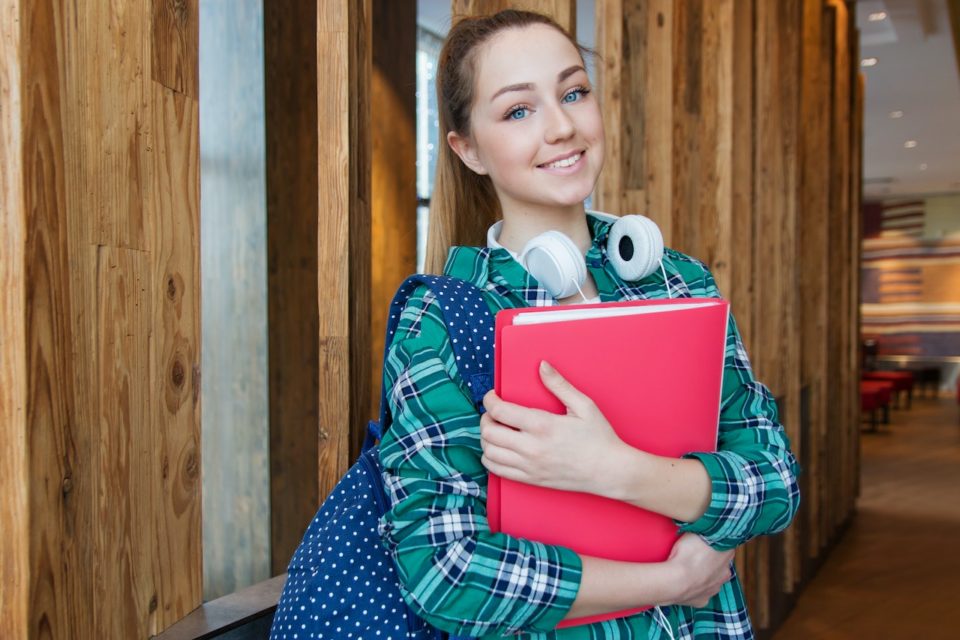 Before we know it, we will be back at school, catching up with friends and stressing about the next assignment.
No one wants a last-minute shopping dash to get all the things they need for the 2022/23 academic year. So, it's time to start shopping!
Considering the worldwide cost of living crisis at the moment, shopping at thrift stores is a great way to make your money go further and get everything needed for the academic year ahead.
There are many reasons why you should shop at a thrift store. Not only will you make your money go further, but you will also benefit the environment. Plus, many school items are only required for a year, so recycling items makes sense.
If you have never done back-to-school thrift store shopping before, you may not know where to begin! Don't worry, though, as we have got you covered. Read on to discover some great thrift store shopping tips that can help you to pick up some bargains.
1. Make a list of what you need
Before you head to your local thrift store, take inventory of what you already have. Organize all of your clothing and school items so you can see what is missing.
Try on everything so you can make sure the clothing still fits. If it doesn't, add it to your list of things to buy.
You may be shocked with what you already have that still fits and is in great condition.
Once you have taken inventory of what you have, you will be able to see what is missing so that you can add it to your shopping list.
This may sound incredibly basic, but it's an important starting point. You would not believe how many people simply head to their local thrift store without any plan, meaning they buy things they do not need and miss out on things they need to purchase.
2. Have a target price for every item
Once you have put together your back-to-school shopping list, you should have a target price for every item on the list. You can refer to this when shopping to know whether or not you are getting a good deal.
If the item matches your target price or is lower, it's simple; purchase it!
If the item is priced a little bit higher, make your decision based on how important the item is and whether or not you will be able to buy it anywhere else cheaper.
3. Understand the pricing policy so you know how to pick out a bargain
Different thrift stores have different pricing policies. It is important to understand this so you can tweak your shopping approach and find the best deal.
For instance, some thrift stores will simply price their products individually. If an item is a hot name brand, it will cost more. They then have sales sections with heavy discounts.
There are then thrift stores that use "blanket pricing." What this means is that all items in the same category are the same price. For example, all shirts may be the same price no matter the condition or brand.
One of the advantages of the blanket pricing system is that you can typically find some great deals. You can snap up a name brand or virtually new garments for the same price you would pay for something more worn or not as nice.
Some thrift stores will increase the discount based on how long the item has been in the store. For example, if the product has been in store for two weeks, they add a 10 percent discount, and after a month, this increases to 20 percent, and so on until the item sells.
It is important to understand the pricing system at your chosen thrift store because this will impact your shopping strategy when trying to get the best deal.
4. Shop wisely when it comes to back-to-school clothing
When buying school clothing and accessories, it helps to be shop savvy.
For example, retro oversized leather bags are ideal if you are looking for a book bag. Cross-body bags are a good choice because your hands are free. Colors like black and brown will look great with pretty much any outfit.
Don't let a little bit of wear and tear put you off! A little bit of spray furniture polish can make an old leather bag look as good as new.
5. Look online for inspiration when wearing thrift store finds
Many people assume that thrift store fashion is outdated, but this certainly does not need to be the case. With some advice and a few stylish ideas, you will unleash the creative fashionista inside, ensuring your thrift store outfit looks amazing.
If you search the term "thrift store fashion" on the likes of Pinterest, you will find many different styles and fashion options to replicate yourself. Step-by-step tutorials often accompany the images so you can easily recreate the look. 
6. Shop in different departments, rather than sticking with your usual ones
When shopping in thrift stores, look in both women's and men's departments. Many items, such as blazers, turtlenecks, t-shirts, hoodies, and sweaters, are not gender-specific. You may score a nice, unexpected find.
Do not be afraid to branch outside of your typical size range either. Items in bigger sizes may have shrunk, meaning they actually fit smaller than the size on the tag. Plus, oversized styles look great, so you can easily make a bigger size work.
Plus, you're bound to find that sizes get muddled up sometimes too, meaning they end up in the wrong place in the store! 
7. Prioritize fashion staples 
For comfy, stylish, and fuss-free outfits, prioritize fashion staples. Examples include joggers, neutral-colored hoodies, white sneakers, below-the-knee dresses, long-sleeved button-down shirts, and jeans.
If you buy yourself a good selection of staples, you can easily build many different school outfits around this.
We're seeing lots of Instagram and TikTok videos lately where people build 15-outfit wardrobes from around the same number of pieces, so you can use these for inspiration.
This approach means you won't have that awful "I have nothing to wear" moment before school. Plus, fewer items mean less laundry, which is always a plus!
You will also find it easier to shop in the future because you will already have a foundation of stylish and appropriate school clothing.
8. Bring in items to donate yourself
We also highly recommend that you bring in items to donate yourself.
There are several reasons why this is important. Firstly, these stores rely on donations from wonderful people like yourself. We are sure you have items or clothes you don't use yet others need. You never know; you could end up helping someone else who is doing a bit of back-to-school shopping.
Also, many thrift stores give people coupons if they bring in a bag of items to donate. Of course, this is not guaranteed, so make sure you enquire at your local thrift store to see if they run any sort of offers like this. Every thrift shop is different!
9. Give yourself plenty of time to shop
Shopping at a thrift store can take a little bit more time when compared with your typical retail store, as you need to hunt for the items you need. However, it is certainly worth it, as you will get much more for less!
Thrift store shopping should be enjoyable. It should not feel like a chore. Give yourself plenty of time so that you can really enjoy hunting for back-to-school treasures.
10. Shop for all seasons
Finally, it is easy to only focus on the here and now, but the weather will not stay like this forever, so shop for all seasons.
Plus, you will probably find that it is cheaper to purchase winter items now than it will be once the season comes around.
Pick up some back-to-school bargains with thrift store shopping
So there you have it: some top tips for back-to-school thrift store shopping. If you follow the tips we have provided above, you can make your money go much further.
Start this school year off right by shopping Father Joe's Villages thrift stores and donation centers in San Diego. When shopping at Father Joe's Villages thrift stores and donation centers, you're guaranteed to discover the affordable clothing, furniture, and home décor you've been searching for at below retail prices while also helping neighbors in the community.

Don't forget to donate items from the year previously as well! You will be able to help others who are looking for affordable back-to-school items.