2018
ANNUAL
REPORT
__________________
Working together to create a brighter future for our neighbors in need.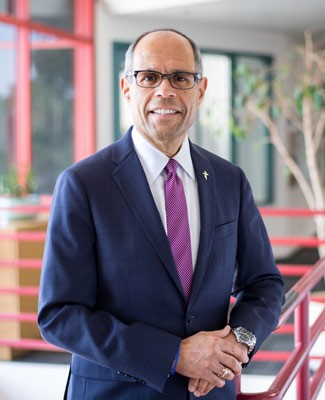 Deacon Jim F. Vargas, OFS
President & CEO
LETTER FROM
THE PRESIDENT
Whether it's for a hot meal, safe shelter, to polish their resume, or any of the hundreds of other services we provide—each person who comes through the doors of Father Joe's Villages receives dignified and empathetic care matched to their unique needs.
After all, serving our neighbors in need is not only our duty, it is our calling.
Each of Father Joe's Villages' staff members, volunteers, business partners and donors carries forward the legacy of compassion our President Emeritus, Father Joe Carroll, established decades ago.
Throughout our Annual Report, the impact of this compassion is exemplified through some of the amazing outcomes we accomplished last year.
You can also see that legacy of compassion in the lives of over 14,500 individuals who found hope in 2018 due to our services. Michael, for example, is a neighbor who completed our STEPs security guard training and found employment as a result. He said:
I got a job… I've got some dignity, self-pride… I can look in the mirror and be okay with myself.
You'll see more examples of lives changed because of your support in the stories of Sienna and David.
Additionally, we made significant progress on our Turning the Key initiative by successfully obtaining necessary funding and community approvals for our 407-unit building at Commercial and 14th and a 82-unit building in the South Bay. We will break ground on both projects later this year.
In addition to keeping you updated on the latest and greatest from our organization, we hope this Annual Report highlights the direct power of your support to change lives.
We are committed to being the best possible stewards of your money and to share the reality of the lives you change through your compassion.
Thank you for joining our mission to end homelessness in San Diego, one life at a time.
Yours in God's service to our neighbors in need,

Deacon Jim F. Vargas, OFS
President I CEO
"The problem is not whether or not we can solve homelessness… The problem is that sometimes we don't realize how big our hearts can be."
SIENNA'S
BRIGHT FUTURE
When Sienna and her mother became homeless, Sienna struggled to adjust. But with the support of staff at Therapeutic Childcare and our Teen Club, she gained the tools she needed to build a brighter future.
At 15 years old, Sienna's normal teenage life changed forever when her parents divorced. Sienna and her mother found themselves living on a friend's couch until they secured a room in Father Joe's Villages' Emergency Shelter for Families.
Adolescence is already a tumultuous time for a girl— homelessness made it even harder. "At first, I was ashamed that that's how life took us. It made it difficult socializing," Sienna shared.
However, our specialized services were there to help. Shortly after moving in, Sienna attended her first Father Joe's Villages' Teen Club meeting.
It felt like the best day of my life at the time. [Teen Club] felt like home. We ate, we laughed, we cooked…

The Teen Club meets weekly to offer teens experiencing homelessness an escape from the daily pressures of school and family life. By engaging with peers who were also homeless, connecting with role models and simply having fun, Sienna gained a sense of comradery and normalcy.
Furthermore, Therapeutic Childcare Supervisor and Teen Club leader, Patti Uresti, became an important mentor to Sienna. "Ms. Patti" always encouraged her to remain focused and pursue her dreams.
While Sienna was going to school and striving to be her best, her mother worked with one of our Housing Specialists to find an affordable apartment. Once Sienna and her mom moved out on their own, our Rapid-Rehousing program provided rental assistance, case management and support for six months while the family got back on their feet.
Although Sienna and her mother have now been living independently for more than a year, Sienna continues to receive regular support from Ms. Patti.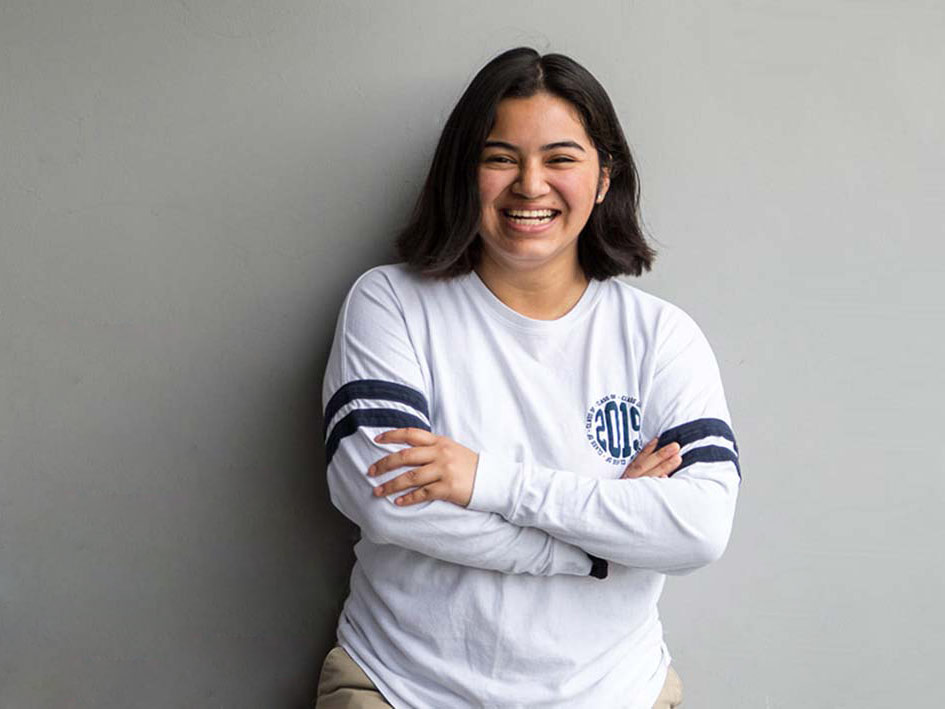 Even after you leave Father Joe's Villages, you still have that support. They helped me get my first job at Sea World, they helped me get the Horatio Alger scholarship. They helped me with my application to Emerson because they knew how much it meant to me.

In late 2018, Sienna received early acceptance to Emerson College in Boston. There she will pursue an education in Media Arts and Public Policy. Already, she is thinking about how she can build a brighter future for not only herself but her mother as well.
My mom has been through a lot, too… It is my dream to purchase a house with a porch for her.

"I always empowered Sienna to believe in herself. I supported her dreams and did anything possible. This young lady never gave up — she encouraged herself and believed in herself. All I did was make her feel supported and loved."
2018 Outcomes
In the last ten years, Father Joe's Villages has helped nearly 11,000 people move into permanent housing.
In 2018, we served close to…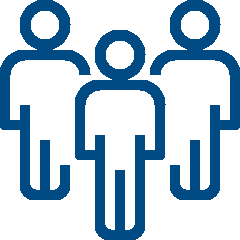 neighbors experiencing homelessness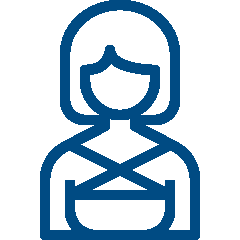 Transition Aged Youth (Ages 18-24)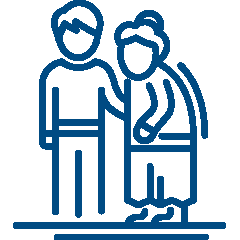 people over the age of 60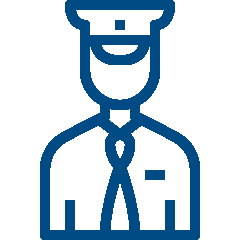 Housing

Meals

San Diego Day Center

Outreach Services Each night, we house over
2,000
people in our housing programs. Father Joe's Villages served
1.1 million
warm, nutritious meals to neighbors in need. 90%
of people served in Permanent Supportive Housing remain stably housed.
Therapeutic Childcare

Behavioral Health

Literacy & Education

After-School Programs


Parenting Support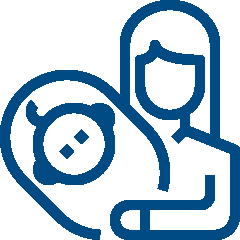 Father Joe's Villages served nearly
1,200
children.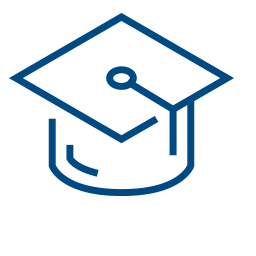 88%
of children ages 3-17 in Therapeutic Childcare improved their academic and/or life skills.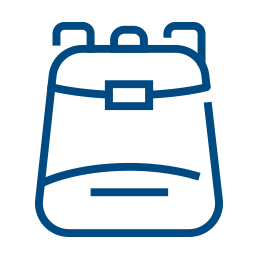 100%
of preschool children demonstrated at or above average kindergarten readiness.
Medical Care

Psychiatry Services

Dental Care

Behavioral Health Services

Substance Use Disorder Treatment Village Health Center medical professionals completed nearly
14,300
patient visits.

Village Health Center triage visits resulted in nearly
$4.5 million
dollars in savings to the City of San Diego. The Village Health Center Dental Clinic provided nearly
2,500
dental visits.
Strengthening Self-Sufficiency
Employment Classes

Job Placement & Development

Vocational Training

Job Searching Tools


Chaplaincy Services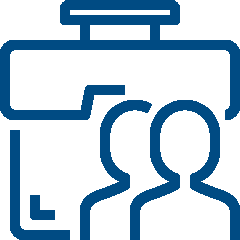 Employment & Education Services provided over
19,500
services.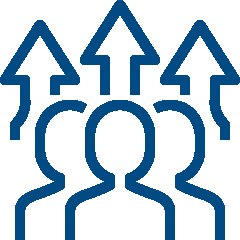 98%
of neighbors who received targeted services from Employment & Education Services gained skills needed to get and keep a job.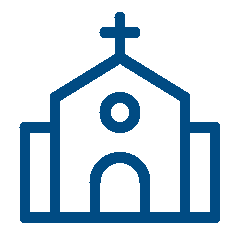 Chaplaincy provided close to
2,000
services to nearly 350 people.
DAVID FACES
THE MUSIC
David's music has supported him through some tough times. However, when David become homeless, it was Father Joe's Villages that restored his faith in a better life.
As a talented musician, music has always been a source of happiness in David's life. However, even music failed to alleviate his grief after the separate deaths of his father and brother. So, David turned to alcohol to ease his pain. He battled this addiction for years and eventually lost his job and his home, leaving him to survive on the streets.
Then David moved into the Paul Mirabile Center—our emergency shelter for single adults. There he received daily encouragement from Residential Services Coordinators and help finding permanent housing.
He also worked with an instructor through our Employment & Education Services program to polish his life skills, assuring his ability to maintain self-sufficiency well into the future.
Additionally, David began participating in our Chaplaincy Services program. While attending Wednesday Mass in the Joan Kroc Center chapel, a volunteer organist and vocalist encouraged David to accompany her on the guitar. After that first time, he started playing at services once a month, then once a week.
To have music in my life again— it made me so happy. It was so uplifting for me.

Music was an outlet for David, bringing him peace and joy and helping him focus on his sobriety. "I have my music to keep me alive," he said.
Meanwhile, with help from his Housing Navigator, David found permanent housing in a local retirement community. Now, David enjoys a life of sobriety and consistently writes music in his new home.
I'm not having any trouble struggling with my sobriety. I have everything I need in my new home and nothing is getting in the way.
David wanted to give back and keep ties with the organization that helped him when he needed it most. He continues to offer up beautiful guitar ballads at weekly Masses and volunteers his time with Chaplaincy Services.
"I love coming to Father Joe's Villages and playing guitar in their services after how they helped and supported me," he says.
You can't find a finer organization than Father Joe's Villages, with everything they do for the community and the people around them, they are second to none.

"I love that I get to witness these individuals transition from homelessness to housing firsthand — for me the reward is being able to support them through their barriers."
Donor Spotlight:
THE LETAYF FAMILY
Alicia and Juan Letayf have dedicated their lives to serving people in need in Mexico and San Diego.
Father Joe's Villages has found a special place in the hearts of Alicia and Juan Carlos Letayf and their four children.
Educated at Our Lady of Peace Academy and St. Augustine High School, the Letayf children first learned about Father Joe's Villages while participating in their school's volunteer program serving meals to neighbors in need.
The Letayfs were so moved by the experience that the family chose to make an annual gift. Alicia said:
Father Joe's Villages serves the whole person, not just the person who happens to be homeless.

The Catholic faith is very important to the Letayfs and they put their faith into practice by supporting charities that offer services to people experiencing poverty and homelessness. In addition to supporting our mission, Alicia and Juan Carlos are active with many charities in both San Diego and their hometown of Mexico City, including Gente Nueva, Kilo de Ayuda and Telethon. These organizations serve people with disabilities, feed people in poverty and provide disaster relief.
It's clear that the Letayfs have built charity into their everyday lives. Their strong faith and thankfulness for their blessings in life are why they give to our mission. Alicia also adds:
We are very proud that our children will follow our example when they marry and have their own families.
Partner Spotlight:
THE COHN FAMILY
The Cohn Family have been supporting Father Joe's Villages for decades through donations of much-needed food for hungry neighbors in need.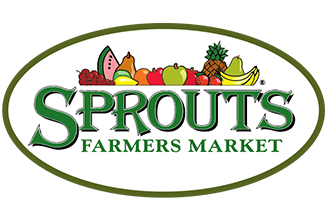 For the Cohn family, serving neighbors in need has always been a family affair, alongside owning and operating Sprouts Farmers Markets in Chula Vista & Eastlake.
Philip and Alice Cohn first met Father Joe Carroll at Temple Emanu-El, where they worshipped. Thus began the family's decades-long involvement in giving back to Father Joe's Villages.
"We are happy to keep it going because we see the need for basic essentials, like food and shelter," says Ron Cohn, on behalf of himself and siblings Helene, David and Aaron.
The importance of giving back and respecting human dignity was ingrained in us.

Now, the Cohn family not only donates truckloads of healthy food to help feed hungry neighbors in the community, they also volunteer to serve meals on Sundays and support the annual Children's Charity Gala.
Father Joe's Villages is a wonderful investment and that's probably why most people support it. It all goes back to helping people, and [they are] serving more than 14,000 people every year…

The Cohn's most recent donation included 36,000 pounds of chicken and 35,000 pounds of healthy breakfast burritos. We thank them for helping us feed our neighbors in need!
Our 2018 Major Corporate Partners
A.O. Reed & Company
American Board of Trial Advocates
AMN Healthcare
Bank of America
Banner Bank
Booz Allen Hamilton
California Foundation for Stronger Communities
Cathay Bank
Charles Schwab
Chelsea Investment Corporation
Chevron Corporation
Clare Institute
Delawie
First Lutheran Developments, Inc.
FMT Consultants, LLC
Frantz Law Group
Gelson's Market
General Atomics
Grimes & Warwick
Higgs Fletcher & Mack, LLP
Hitching Post Motels
Hyder Properties
Intuit
Judicate West
Kaiser Permanente
Law Offices of Robert I. Kotob Inc
Lawyer's Mutual Insurance Company
Marrokal Design & Remodeling
Marsh & McLennan Agency
MRC Smart Technology Solutions
Pettit Kohn Ingrassia Lutz & Dolin
Richard J Donovan Correctional Facility
Ringler Associates Southwest, Inc.
Road Runner Sports
San Diego Eviction Attorneys
San Diego Fluid System Technologies
San Diego Gas & Electric
Schwartz Semerdjian Cauley & Moot LLP
Sprouts
Sugarland Oil Company
The Saluto Foundation
Union Bank
Valdez Team at Ringer Associates
Veritex
Walmart
Wells Fargo
Witt Lincoln
Wright L'Estrange & Ergastolo
2018 Financials
Combined Financials for St. Vincent de Paul Village and S.V.D.P. Management nonprofit activities.